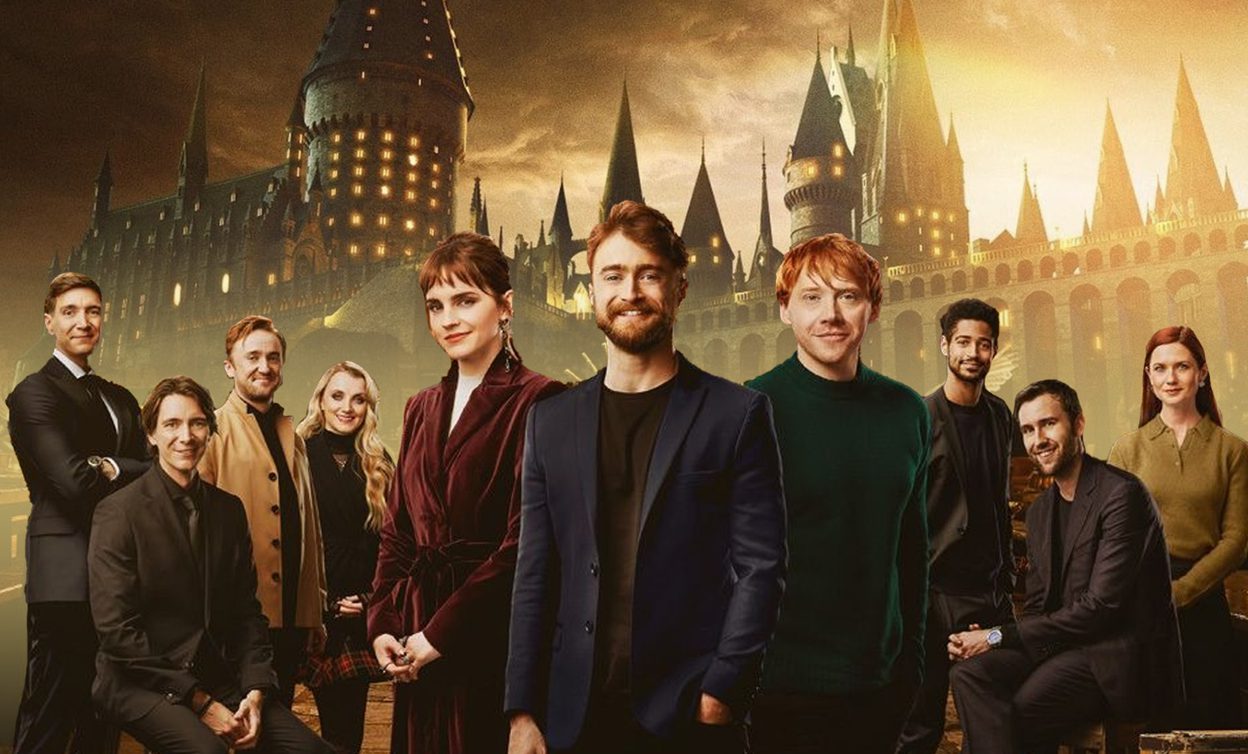 'Harry Potter 20th Anniversary: Return to Hogwarts' Tribute to Harry Potter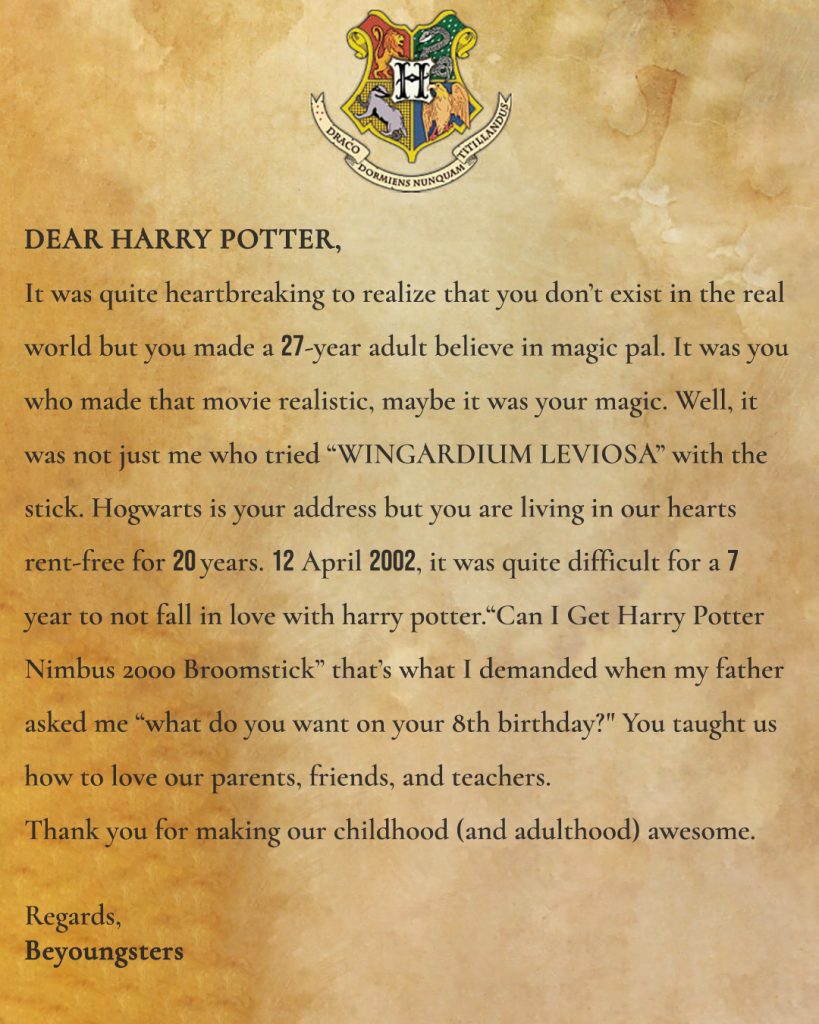 Dear Harry Potter,
It was quite heartbreaking to realize that you don't exist in the real world but you made a 27-year adult believe in magic pal. It was you who made that movie realistic, maybe it was your magic. Well, it was not just me who tried "WINGARDIUM LEVIOSA" with the stick.
Hogwarts is your address but you are living in our hearts rent-free for 20 years. 12 April 2002, it was quite difficult for a 7 year to not fall in love with harry potter. "Can I Get Harry Potter Nimbus 2000 Broomstick" that's what I demanded when my father asked me "what do you want on your 8th birthday?" You taught us how to love our parents, friends, and teachers.
Thank you for making our childhood (and adulthood) awesome.