How to Wear Double Denim to Blaze the Fashion Sense?
Double denim is the most popular style among the youth where synchronous looks slay the occasion. But it is only justified when the pairing is done correctly or else it won't take a second to be a laughing stock. Therefore, if you are going to keep the things uptight and classy with the double denim, then you must go through the styling tips discussed in this blog. The denim over denim style gives a flaunting look when it is paired with right colored denim wearables. In order to ease the overall process of wearing a perfect duo of double denim, here are some quick steps that will brief the entire persona.
Blue Double Denim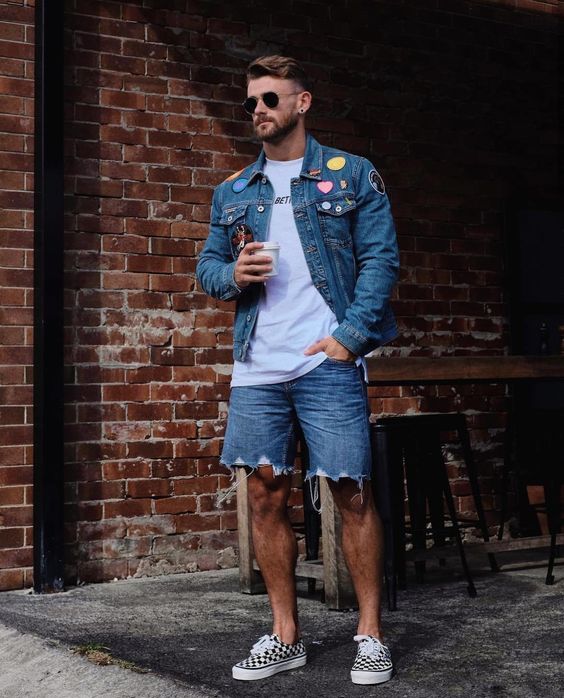 Source -Pinimg
The blue denim jeans specifically fused with the blue denim jacket to provide a sumptuous look. The casual occasions are best to hit with this iconic attire. All you need to do is sum up the closet denim collection at a single place and shortlist the light blue denim wearables and you are all set to showcase your wise choice in fashion.
When It Comes To Girls Wear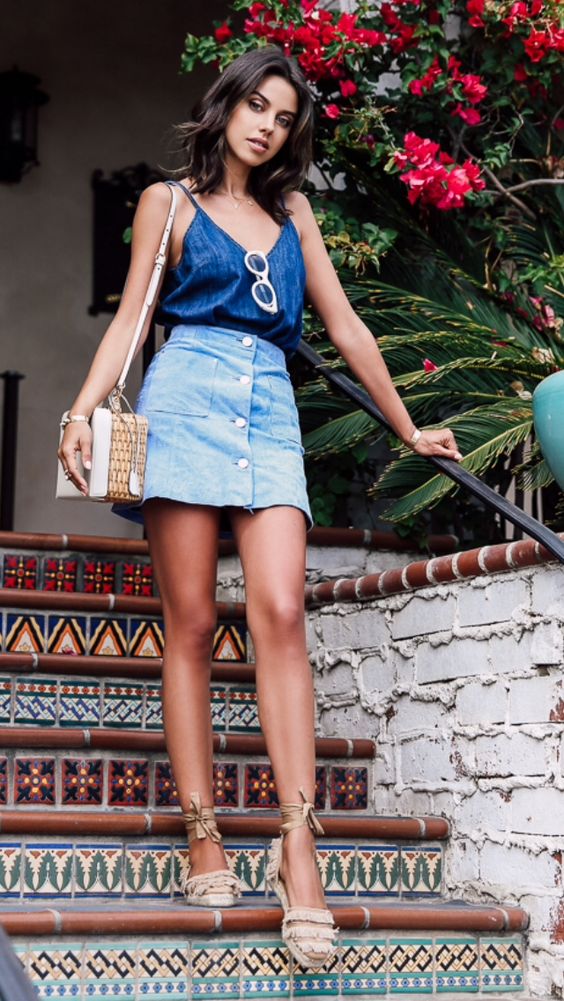 Source -Pinimg
The girls are facilitated with the diverse number of denim wearables. Undoubtedly there is a wide range of clothing for instance girls can opt for the denim shorts and denim crop top. Such an iconic attire that leaves a hallmark of having an elite choice in the denim outfits. Choose the elegant footwear that compliments the double denim outfits.
Rugged Denim Jeans Fused With A T-Shirt and Layered With A Denim Jacket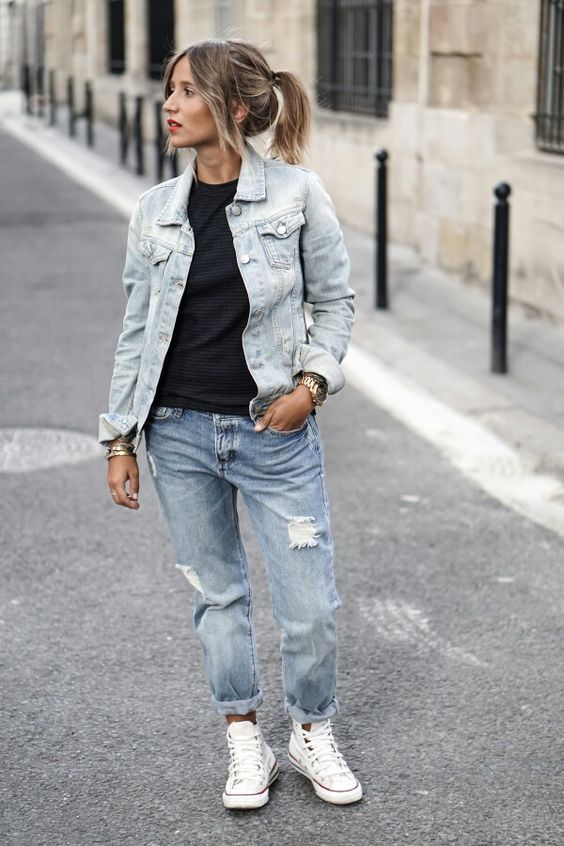 Source -Pinimg
The layering always works to bring a classy change as the denim jackets to behave as a "cherry on the cake". The distressed denim is one of the promising types of jeans which stand beside the line of generic styling, so pair a neutral color t-shirt with the denim jacket. The attire looks flamboyant and depicts the fashion sense as well.
Contrast the Double Denim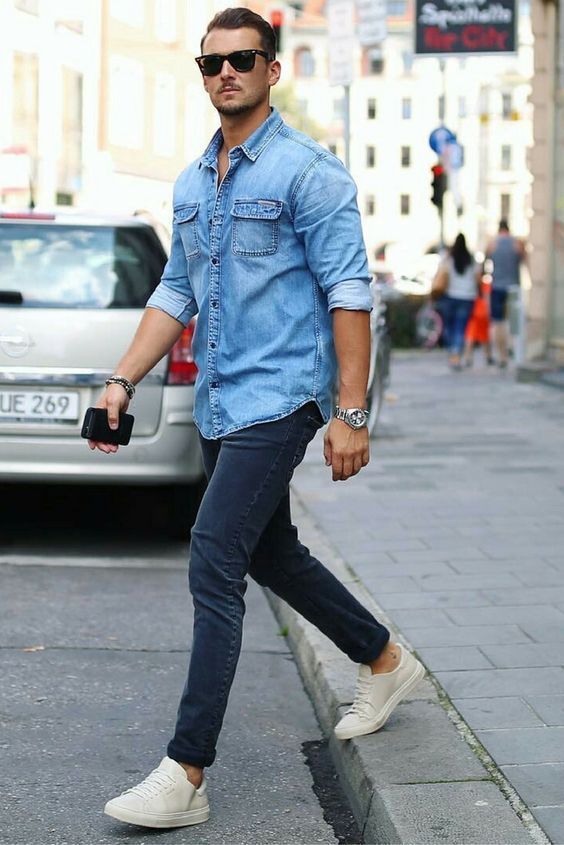 Source – Pinimg
Apart from a synchronous look, you can also take a turn around with the complementing double denim. Choose the light denim shirt and the dark denim jeans to give a remarkable appearance. Here you can go for the different types of footwear depending upon the comfort. Bring the overall attire intact and brag about your style sense.
As the end note keep the double denim staple to your wardrobe. The styles can be different but the elegant look is inevitable. Give an aesthetic appeal by choosing the type the double denim wearables and be the style icon at the eve.
Kudos Folks!