Check out the Best Hairstyles for Men in 2020
Here are the best hairstyles for men in 2020 which every man must checkout. It's 2020 and time for men to get the classic & stylish hairstyles for men. If you are searching for the best hairstyle for men then you are in the right place. Look at these simple yet trending men's hairstyles best suited for you.

Here is the most popular hairstyle in 2020. From the curly hairstyle to quiff hairstyle, pompadour to side cut, French crop top to a crew cut, one side to a side part, comb-over and slicked back, these are the top hairstyles for men you should definitely try!
You must be wondering, why one should pick the Best hairstyles for men? Your hairstyle defines your personality. We know that choosing the best Hairstyles is a tough task. To update your regular look and to stay fashionable, you need to check out different types of hairstyles right now! Which can give you a better look and cool appearance? Not only that, but there are also some Hairstyling Hacks to Cover up Male Pattern Baldness.
Check out the top hairstyles for men to find classic and modern hairstyles to suit your hair type and length. We have got you covered with short as well as long hairstyles.
Latest Men's Hairstyles Guide
Here are the best hairstyles for men to get right now. In this guide, we will help you find the latest hairstyles to try out. Yes, if you are one of the guys who always look for the best hairstyles for men then you're going to love the cool new hairstyles below.
The most popular trend right now is wavy, messy, textured, longer hair on top hairstyles to shorter hairs quiffs and crop hairstyles for men. Pompadours in different lengths and styles.
However, the trend is leaning towards longer hair and medium-length men's hairstyles but short hairstyles are always too easy to manage and look clean cut.
You can use a blow dryer to get some exaggerated flow and extra volume to your hairstyle. You will also find the best hairstyles options for curly hair, wavy hair, and thick hair.
In detail, we discuss how to style your hair. Accept it or not you always want to get a top hairstyles for men to transform your style, right?
Well, your hunt for the Top hairstyles for men has come to an end now. These are the list of best hairstyles for men combination for you to try out.
Curly Hairstyles For Men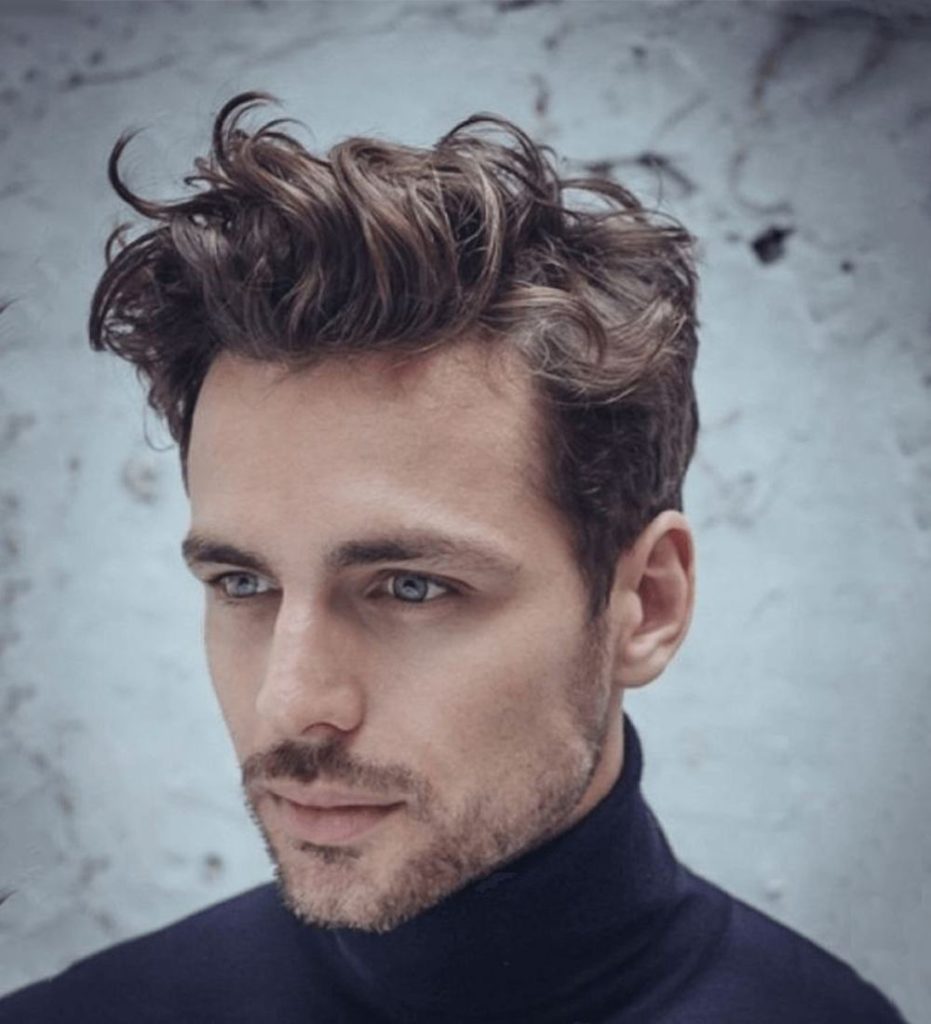 Before the trend of Curly Hairstyles For Men Curly hairs is the biggest curse, but not anymore. Well, unlike the old days, today there are trends of top hairstyles for men. With curly hair, they have lots of options in curly hairstyles for men the texture is about length rather than cut. You can go for High and Tight Fade + Beard look, it will always bring out the best in you. Trend brings lots of options in the styling of curly hairstyles for men.
Classic Pompadour Hairstyle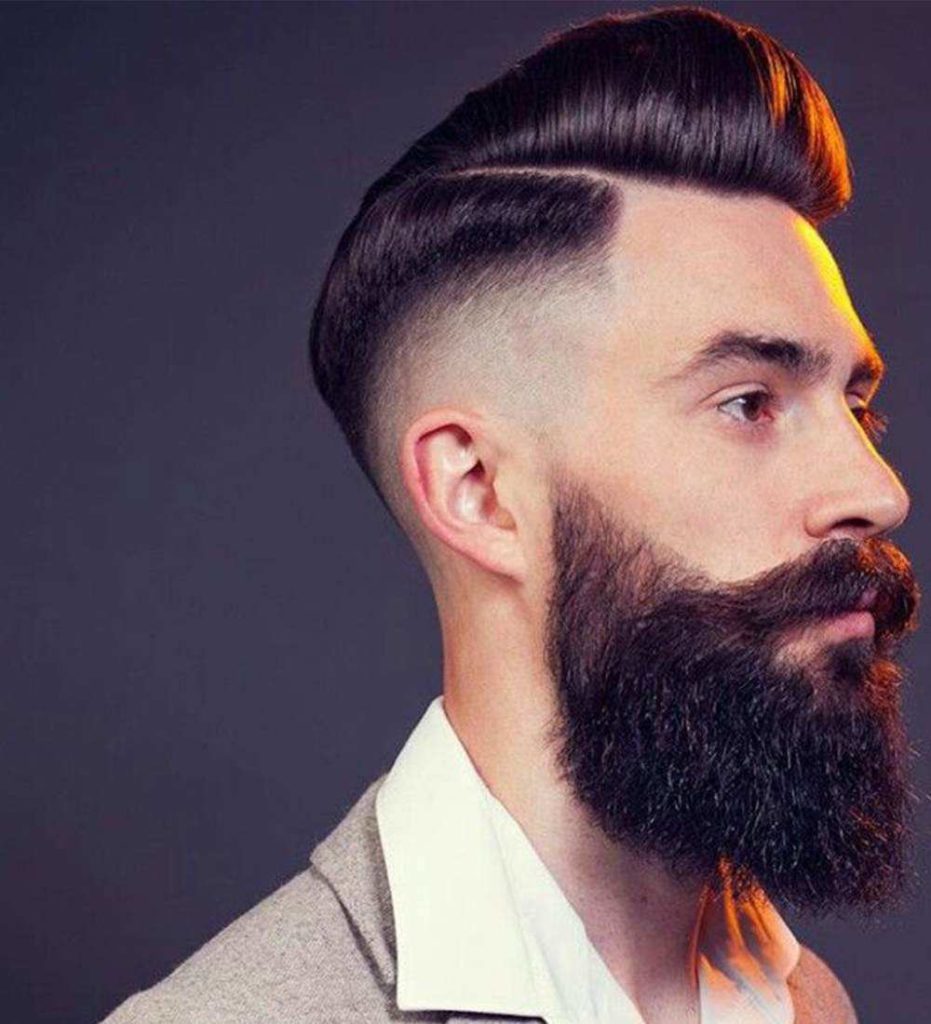 The pompadour hairstyle is the best hairstyle for men named after Madame de Pompadour. The pompadour hairstyle features short hair on the back and sides with long hair on top. Choosing a pompadour hairstyle from all the top hairstyles for men is a wise decision. From your favorite TikTok starts to Punjabi singer, everyone tried this trendy hairstyle, and you know how striking they look, right? Pompadour Hairstyle with a beard is one of the best hairstyle for men.
Trendy V Shape Hairstyle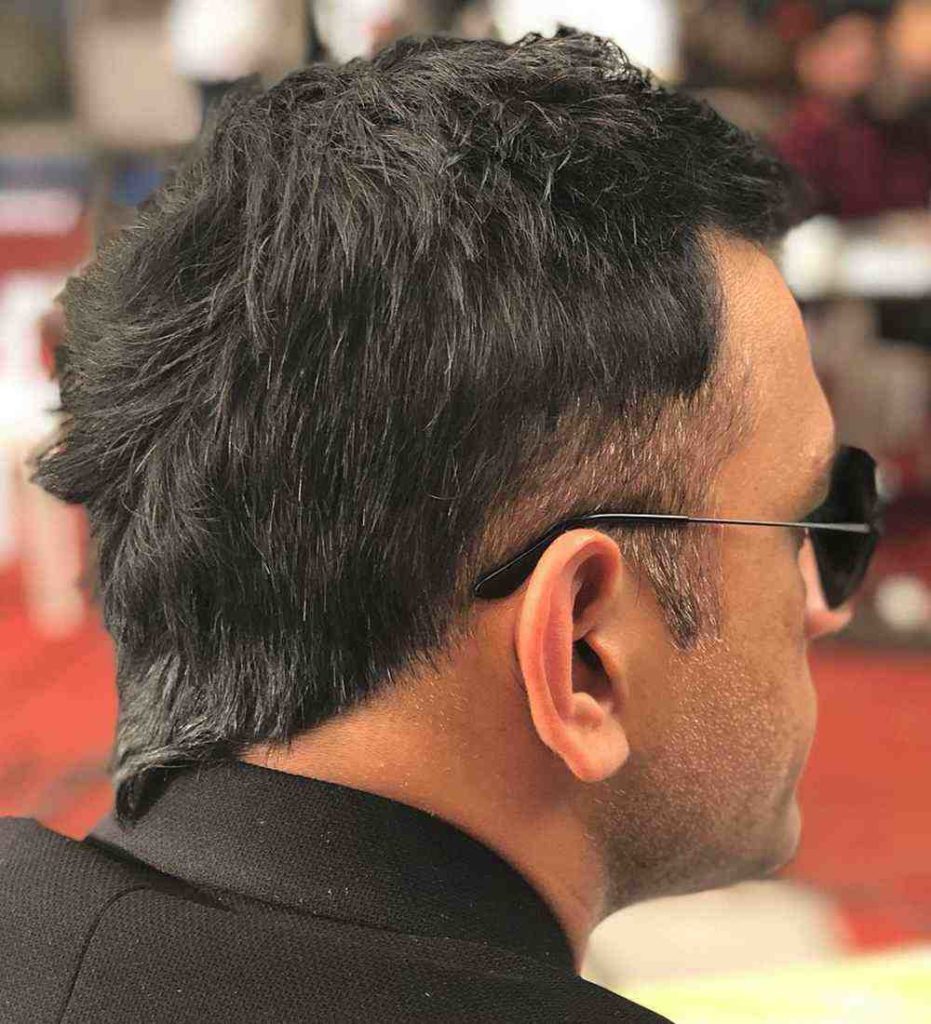 V for V-Shaped Neckline done for V shape hairstyle. If you are looking for some unique hairstyles for men, then trendy V Shape Hairstyle is all you need. It is Smooth and Fading Neckline, you can try various styles with it. Whether you want to do something a little more out of the box, you can start adding geometrical patterns or some disconnects, V shape hairstyle maybe One of the best options in the latest hairstyles for men.
Man Bun Hairstyle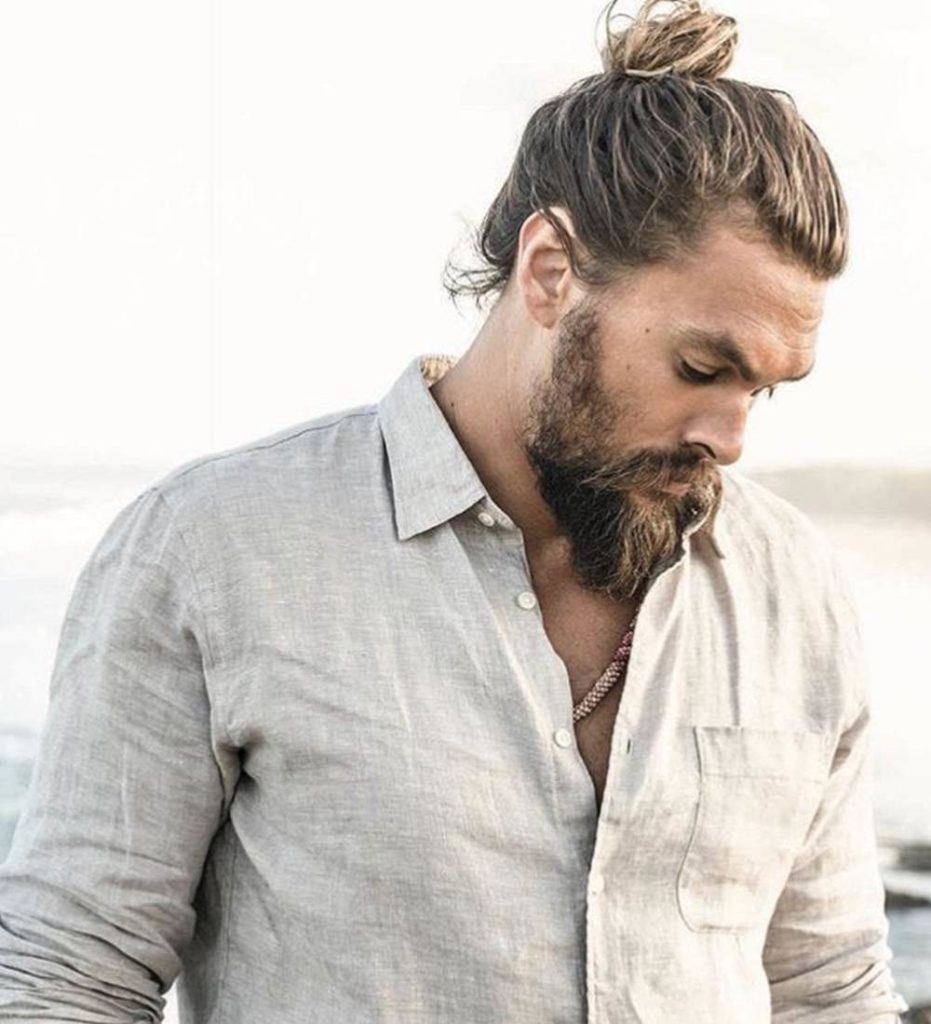 And here comes the most amazing Hairstyles for men, yes, man bun hairstyle. After achieving this haircut your mom will call you "hipster" but your friends will surely gonna call you "dude". They're a versatile, stylish, best hairstyles for men and just plain useful way to tie your locks back.
Crew Cut Hairstyle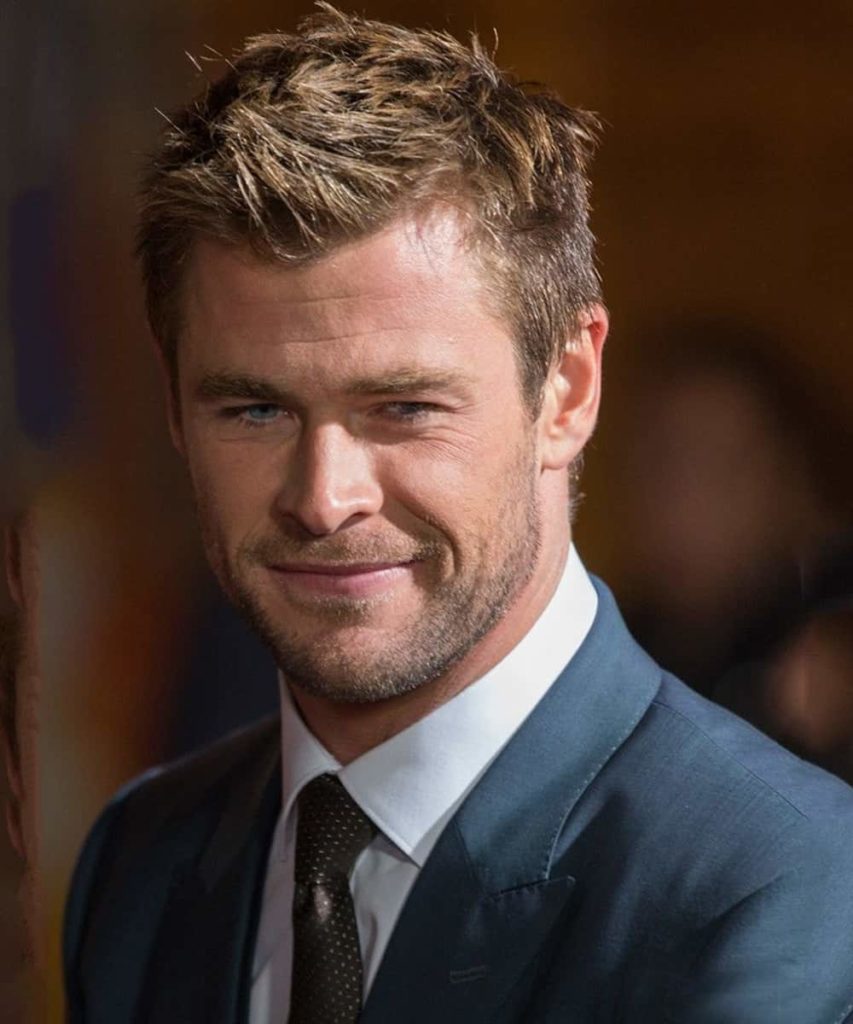 Remember those days, when your mom, father, teacher, neighbor, and everyone forced you to have a military hairstyle AKA Crew Cut Hairstyle. The name has changed but not the charm, yes, and crew cut is one of the most trending short hairstyles for men. The best part of having this latest hairstyle for men is you don't need to spend your precious hours to comb your hair.
French Crop Hairstyle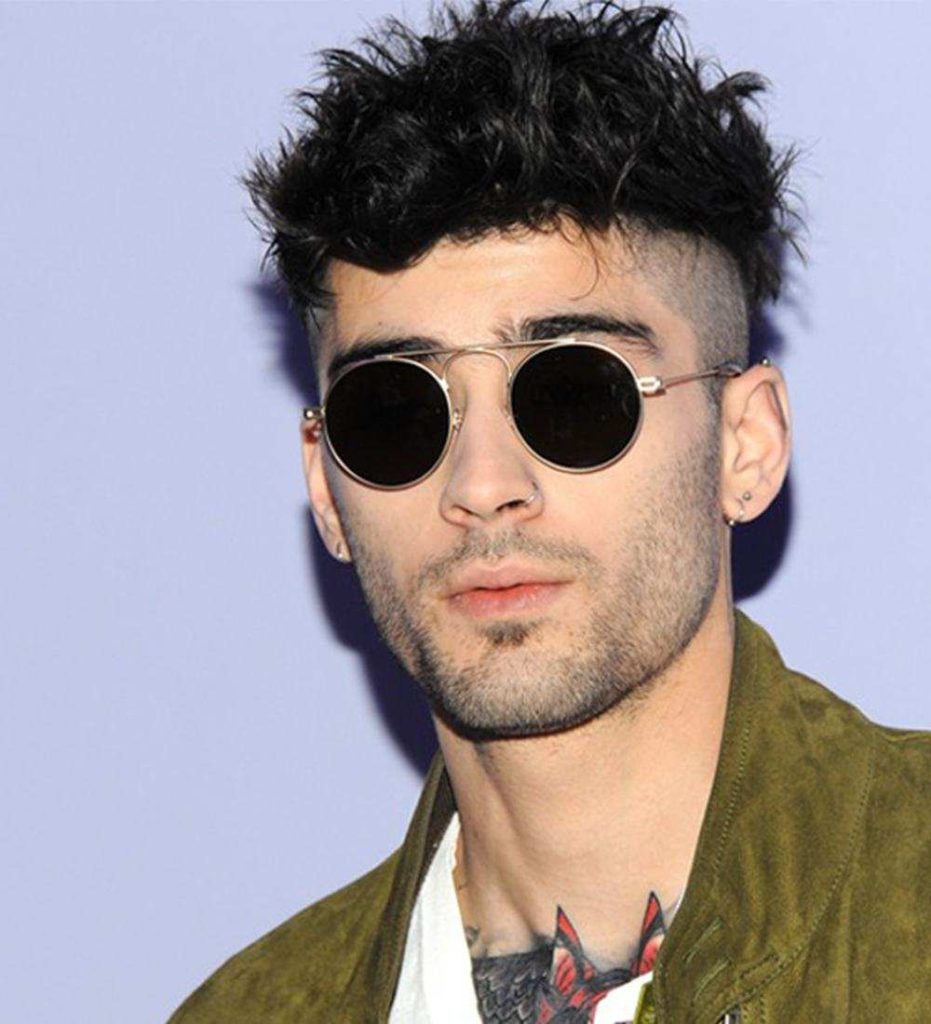 The style is ideal short hairstyles for men with Thick Hair. Yes, A French crop hairstyle offers a perfect trendy and low maintenance hairstyles for men. If you are the laziest guy, of course, you are, and then try these trending hairstyles for men which take a minimal styling. Heavier versions of this cut are also an option.
Mid Fade Hairstyle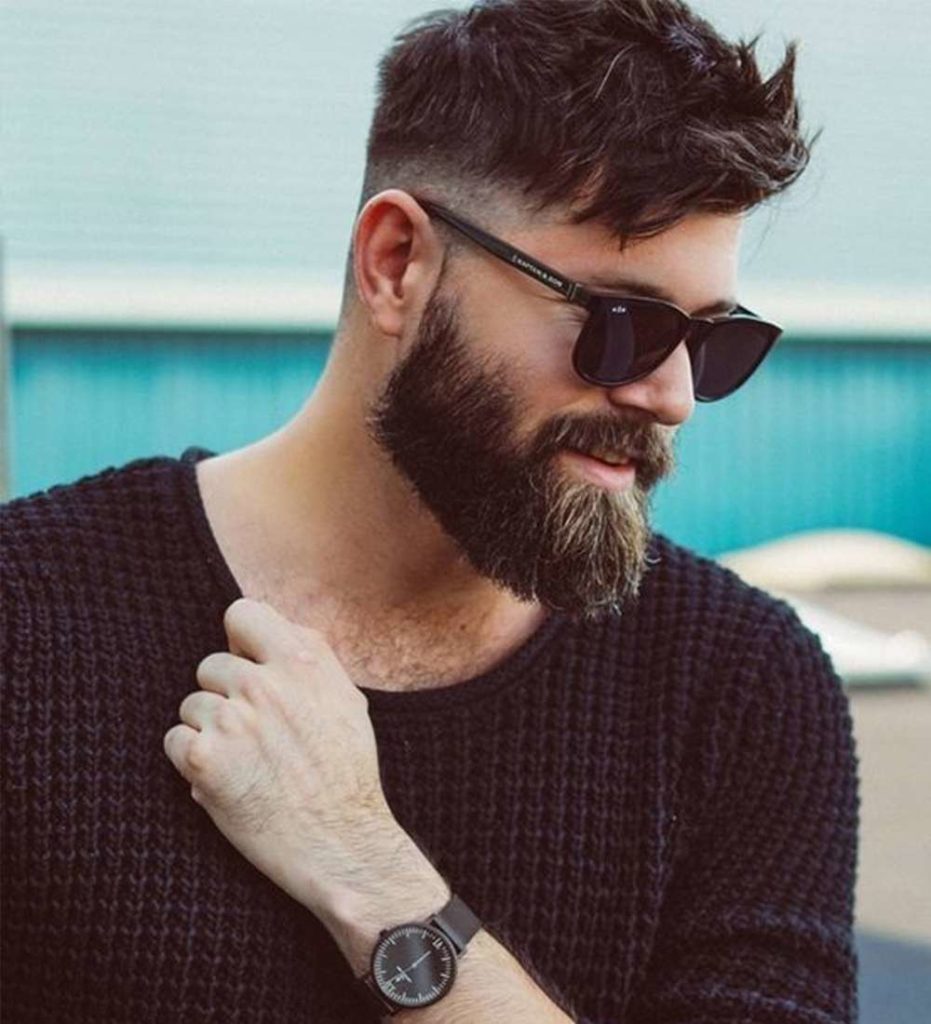 Mid Fade summer haircuts and hairstyles for men have been very popular among the millennials for many years, and this trend will likely carry over into 2020 and beyond. Because why not? The Mid Fade hairstyle offers a perfect balance between a low fade and a high fade. The perfectly trimmed mid fade hairstyle can make any man easily stand out in the crowd. Long story short if you are looking for best hairstyles for men then just go for Mid Fade hairstyle
Spike Hair Style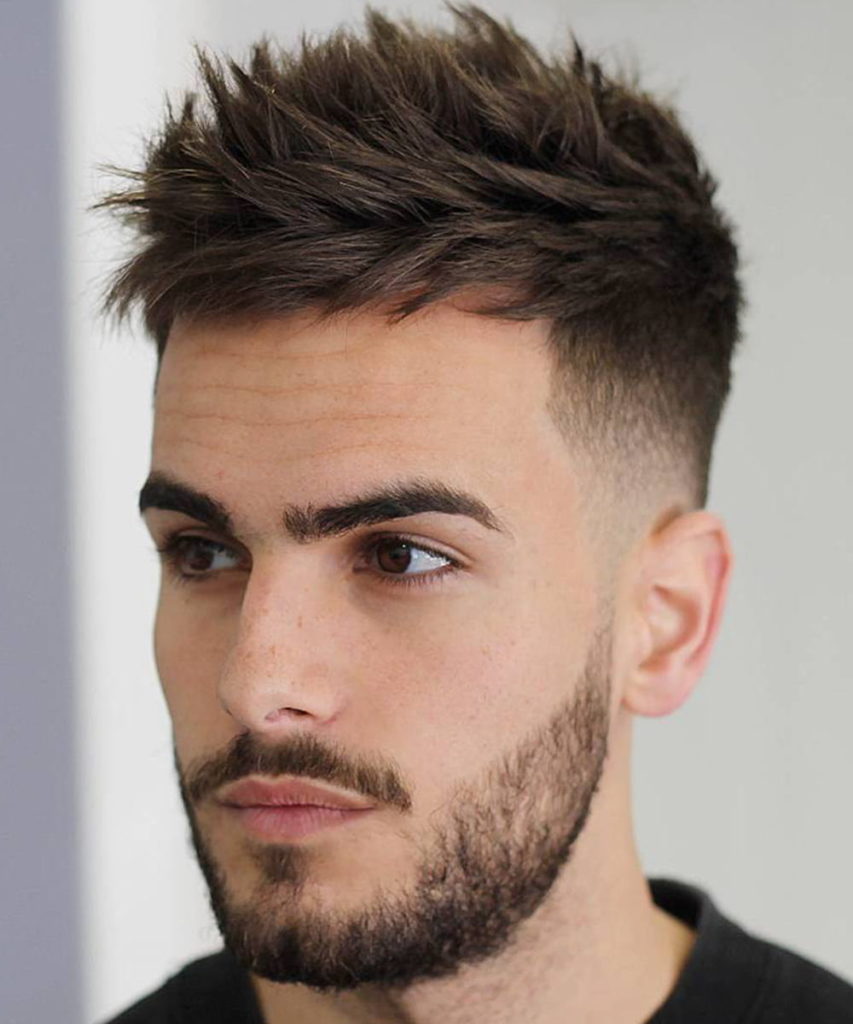 And here comes to best hairstyle for men, yes, and spike hair style AKA spiky. If the hairstyle is Set max then spike hair style is Sooryavansham, however, unlike Sooryavansham everybody loves these trending hairstyles for men. Hair trends are always coming and going but Spike hair style never goes out of the league.
Long Hair Fade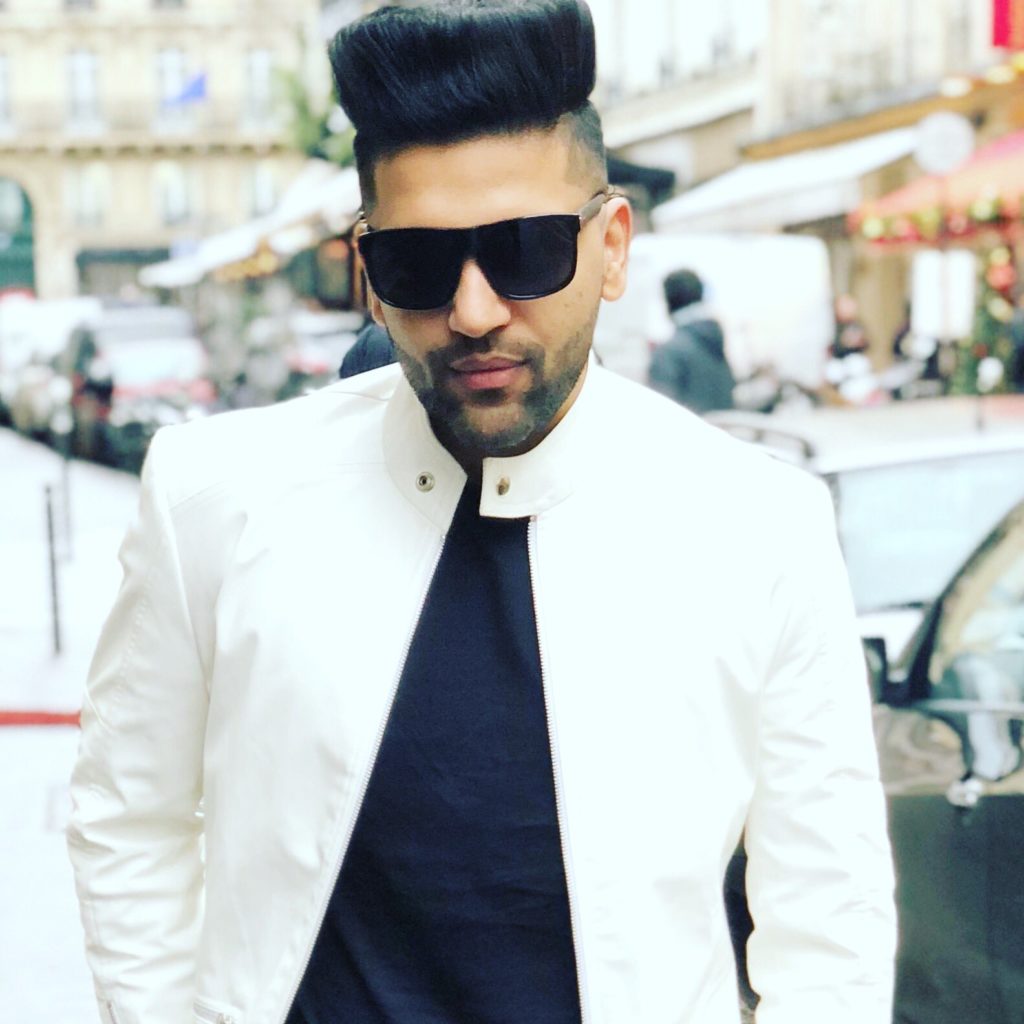 If you are one of the out of box guys and want to make every (not every) head turn, then Long Hair Fade is for you. this long hair fade hairstyle is one of the best hairstyle from the trending hairstyles for men. The long hair fade has been the cut of choice for Millennials and stylish men. For anyone who wants to grow their hair out, there is best hairstyle for men in Long Hair Fade to fit their look.
Textured Quiff Hairstyle
The textured modern quiff hairstyle remains one of the best men's haircuts to get right now, and there is no doubt in that. The crop haircut styled into a spiky quiff hairstyle features a defined step before the fade. While the classic quiff hairstyle looks just as hot and stylish, the modern quiff hairstyle offers more versatility. These trending hairstyles for men you should must-try this year
Side Part Hairstyles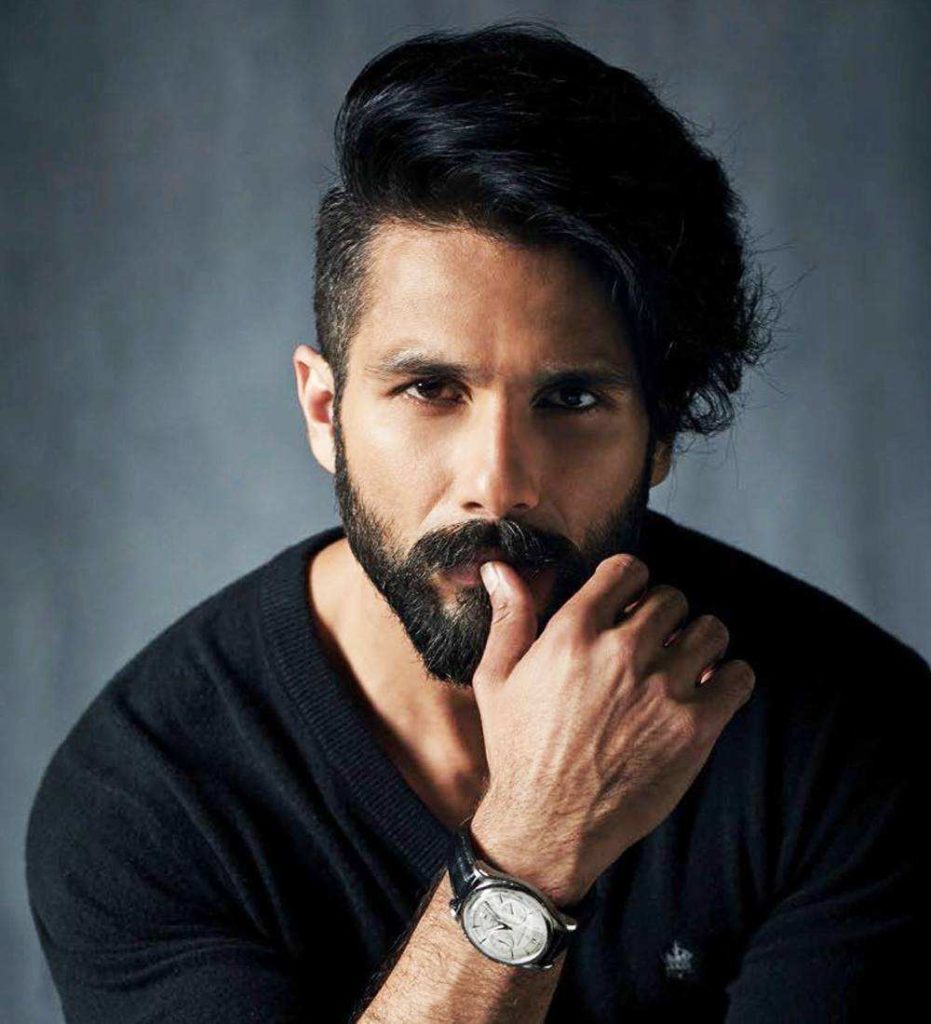 How to impress Indian mom? The answer is Side Part Hairstyles. Yes, that's the summer hairstyle your parents like, but what about society, what about your crush? They will judge you and tease you by calling you Mumma's boy, scary? Worry not! This textured version of the side Part Hairstyle has lots of charm and fun vibe. Now make your mom and your crush (if you have) both happy with these best hairstyles for men.
Messy Hairstyles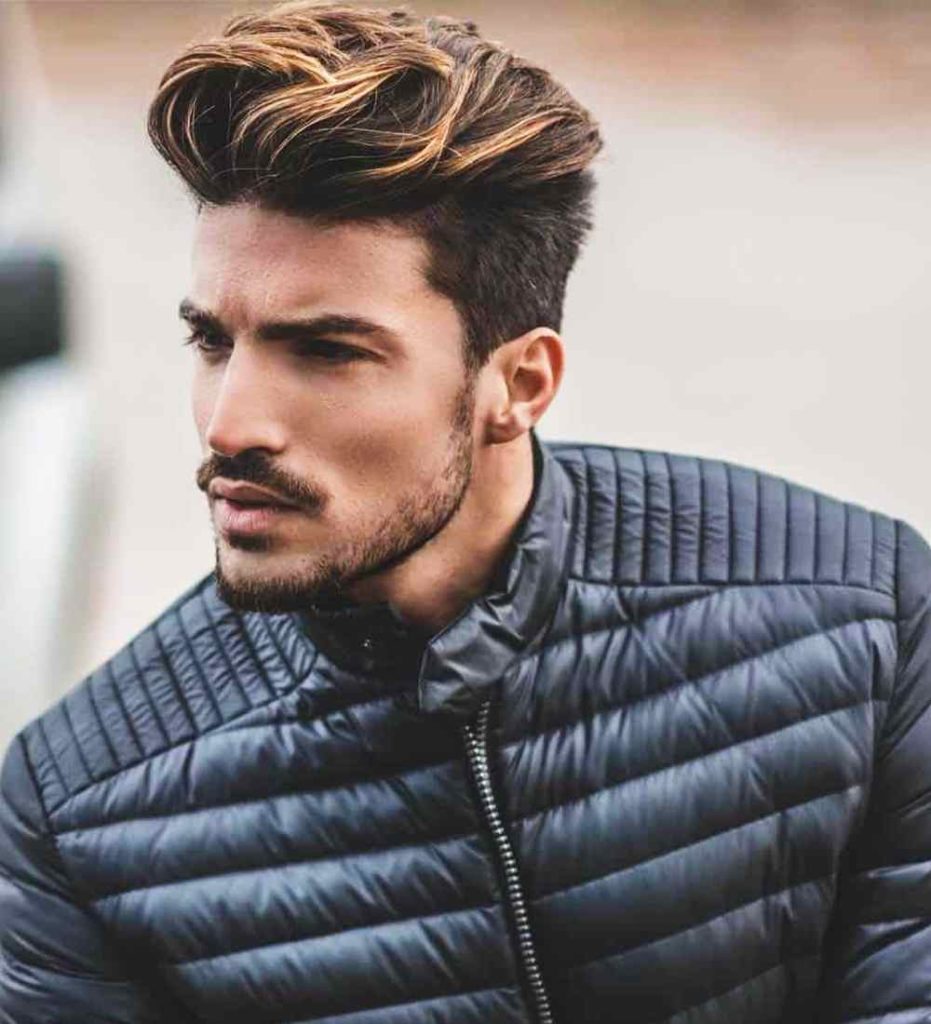 What is messier? Your life or your hair, of course, your life. Well, we can't do anything about your messy life but we have some messy hairstyles for your messy hair. You can look cute with a short hairstyle, but you can even look cuter with messy hairstyles. Some influencers wear simple messy hairstyles where the hair just falls freely. This latest hairstyles for men you should must-try this year
These were the most popular classic haircuts for men never go out of style because they look so good and the high top is one of them. Your barber, as always, can provide additional insights into which haircuts will work for you. So be the stylish person in the room with these messy hairstyles which is the latest hairstyle for men.
Check out some popular Blogs of Beyoung: shirt and t shirt combination, men kurta design 2020, Navy Blue Blazer Combination and many more.
So what hairstyle you want?