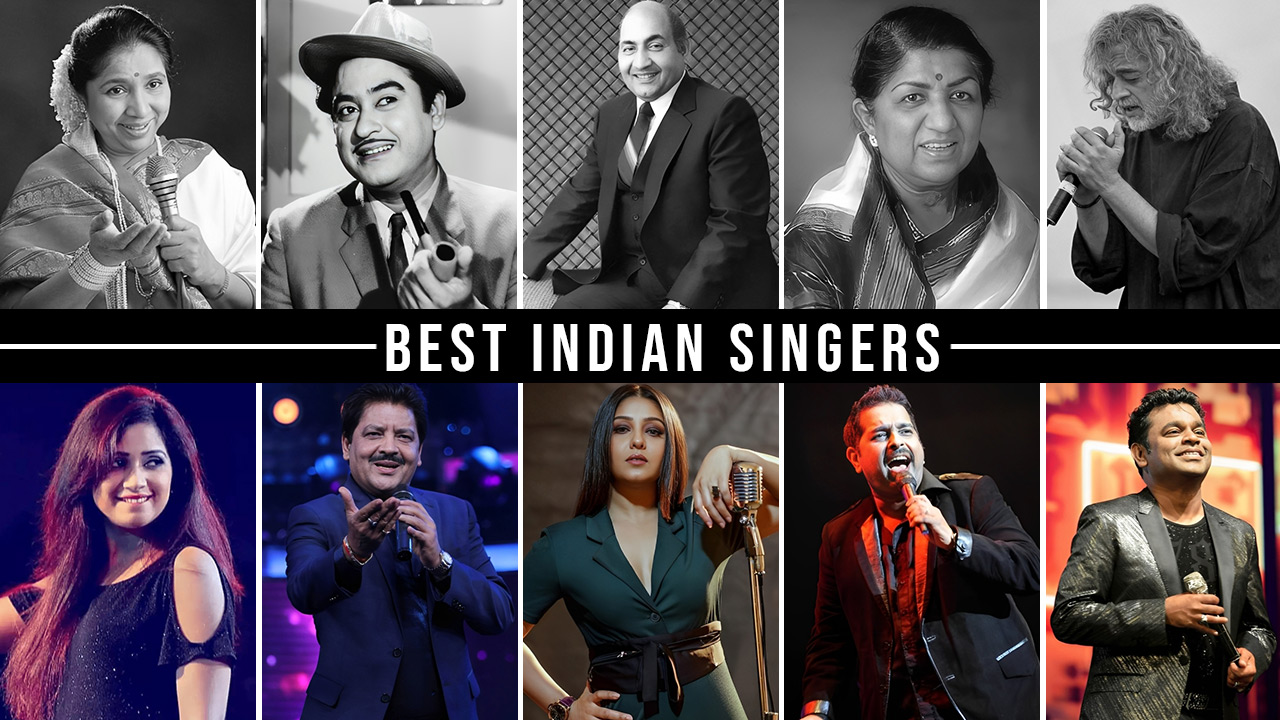 Top 20 Greatest Indian Singers and Their Timeless Hits
Best Indian Singers – Music is the universal language of the soul, and singers can paint emotion and feelings into the colors of sound. Our Indian film industry has witnessed many talented and versatile Singers who earn their names in world of the music. These Top Indian Singers infuse life into music and breathe emotions into every lyric and melody. Some of the best singers in India captivate the whole world with their heart-touching voices, spirituality, complexity, classical touch, and soulful lyrics. These singers' voices awaken our hearts, harmonized traditions, and peace, and create an irresistible symphony that resonates with hearts. Here we listed down the 20 Best Indian Singers of all time who have a huge fan following across the globe.
The Indian film industry has given us exceptional female and male singers who are recognized globally and left indelible marks in the music world. From Lata Mangeshkar to Shreya Ghosal, Kishore Kumar to Arjit Singh, these Indian singers have shaped the soundscape of Indian music, contributed to global appeal, and made India a powerhouse of vocal talent. There are many other melodies voices, classical singers, and versatile vocals that are timeless and graced generations.
Top singers in India have made music an inseparable part of our daily life. Be it happiness, sadness or celebrations, or any kind of emotion we try to find ourselves in their memorable songs and enchanting voices. The list covered all singers from the all-time greatest singer to the most popular singer of 2023.
The Top 20 Singers of India Who Captivated Hearts with Their Voices
Lata Mangeshkar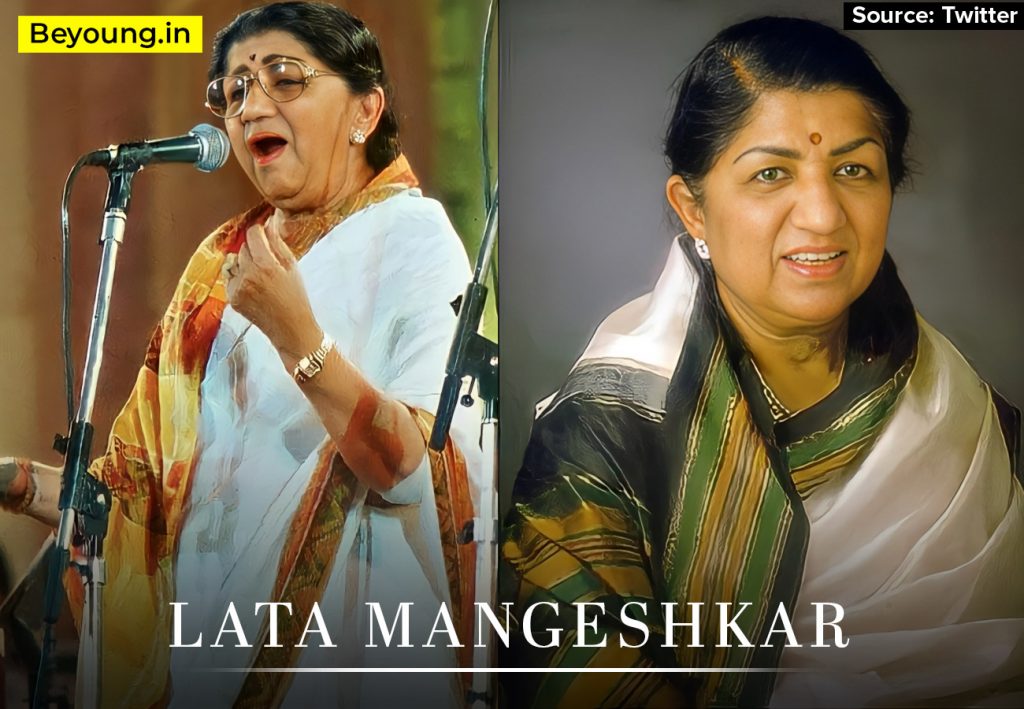 Lata Mangeshkar is one of the most celebrated and popular voices in the history of Indian music. She started singing at the early age of 13 and her singing career has spanned over 8 decades. She sang more than 50,000 songs in more than 36 languages. She is recognized as the "Nightingale of India" and will be remembered for centuries for her melodious and versatile singing style. She received multiple National awards, Filmfare awards, and many more awards. She was also awarded with the Bharat Ratna, India's Highest civilian award in 2001.
Lata Mangeshkar's contribution to the Indian music Industry is immeasurable. Her legacy continues to inspire generations of musicians and Hindi singers.
Top 5 Songs of Lata Mangeshkar
Aye Mere Watan Ke Logo
Lag Jaa Gale
Pyar Kiya To Darna Kya
Tere Liye
Ek Pyar Ka Nagma Hai
Mohammad Rafi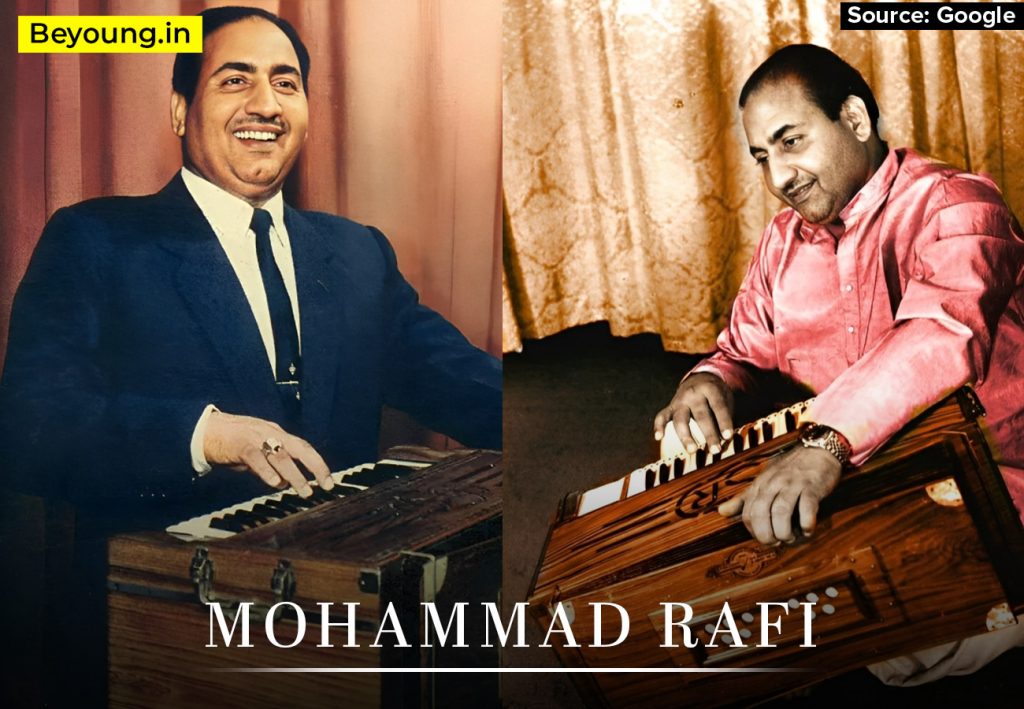 Mohammad Rafi was a legendary Indian singer who is considered one of the greatest and most influential voices in the history of Indian music. Rafi's mesmerizing voice, and long versatile singing style made him a beloved figure of the music world. He had an extraordinary ability to adapt his voice to different genres, styles, and moods. He could sing romantic songs, qawwalis, bhajans, classics, and retro songs with the same ease and skills. Rafi Sahab had an impeccable ability to infuse energy and emotion in any type of singing and change voice according to the different personalities of movie actors. His contribution to the Indian music industry was immense, and he remains a household name even decades after his passing.
Top 5 Songs of Mohammad Rafi
Yeh Duniya Agar Mill Bhi Jaye
Kya Hua Tera Vaada
Dil Ke Jharokhe Mein
Jo Wada Kiya Woh Nibhana Padega
Maine Poochha Chand Se
Udit Narayan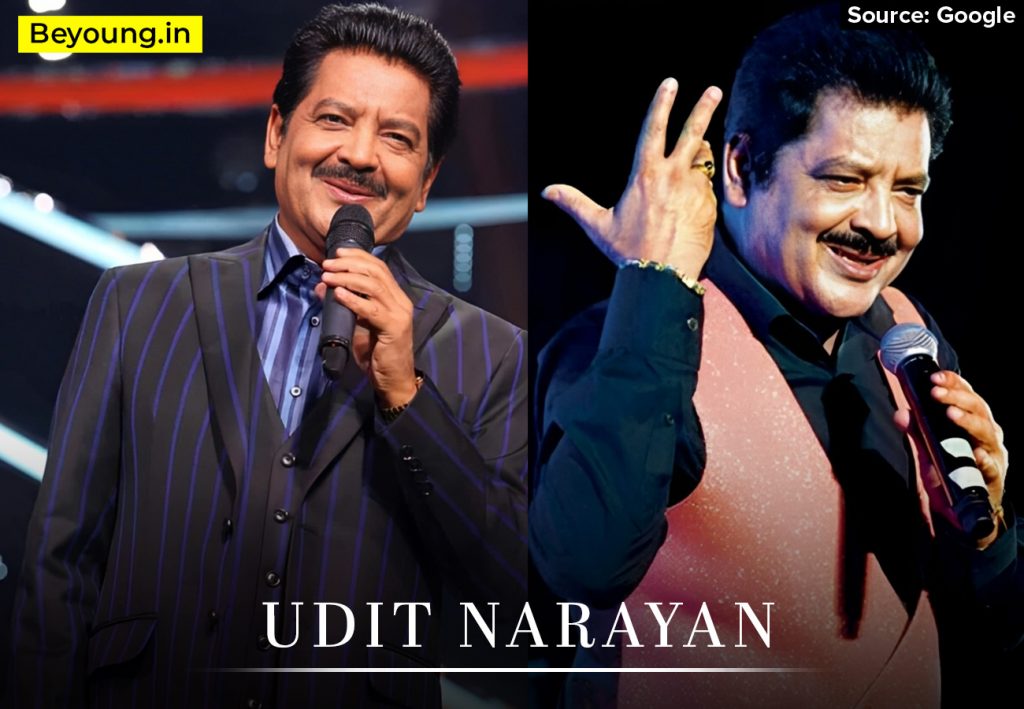 Udit Narayan is a prominent playback Singer in India known for his melodious voice and 90's romantic Bollywood songs. He was born in Nepal and after retiring from Bollywood; he again started working for the Nepali music Industry. He is recognized for his 90's songs and worked in various languages. The film "Qayamat Se Qayamat Tak" was a big breakthrough for his career as a leading playback singer in Hindi cinema. He is one of the most loved Indian singers and has a huge fan following across the globe.
Top 5 Songs of Udit Narayan
Pardesi Pradesi
Mitwa
Papa Kahte Hain
Main Yahaan Hoon
Ae Mere Humsafar
Shreya Ghoshal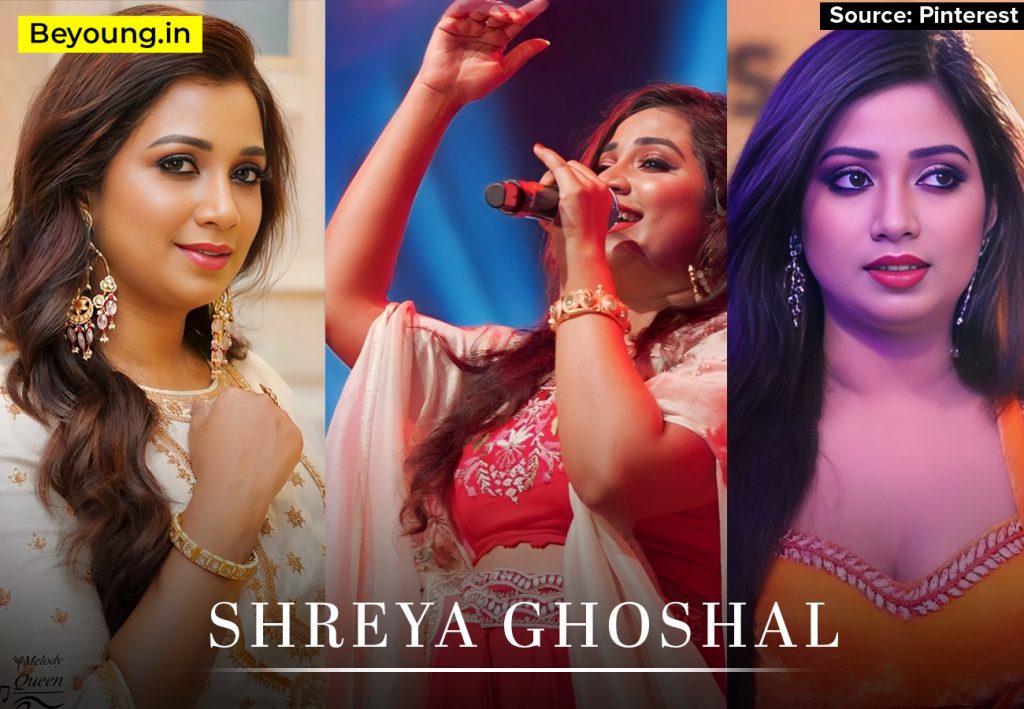 Shreya Ghosal is one of the finest singers ever seen produced in the music Industry. She is the most popular singer for the past 5 years in the Bollywood Industry. Shreya is known for exceptional singing skills and soulful voice. Her debut song "Bairi Piya" from Devdas film was a turning point in her career. Shreya Ghosal has excelled in all singing genres including classical, romantic, dance number, and bhajan. She has the ability to naturally bring depth to emotional songs and energy to any dance number. She gave her voice to thousands of songs in 15+ different languages. If we create a list of the top 10 singers in India of all time then definitely she will make her spot.
Best Songs of Shreya Ghosal
Sunn Raha Hai
Agar Tum Mil Jao
Bahara
Jaadu Hai Nasha
Dola Re Dola
Pal
Hasi Ban Gaye
Kishore Kumar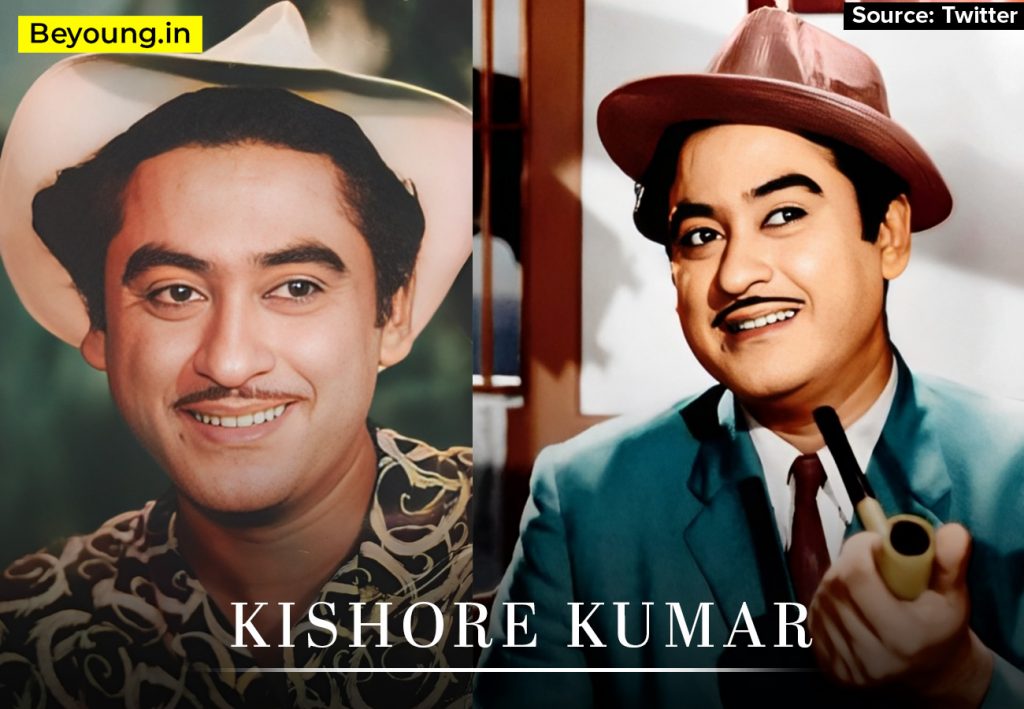 Kishore Kumar, a musical maverick of Indian cinema created a symphony of musical diversity. With a voice that could serenade hearts or spark laughter, he didn't only sing but he told stories through his songs. Kishore Kumar is not only an all-time best Indian Singer, but he was also an outstanding comedian, actor, lyricist, and music composer. Even after decades, his amazing music is loved by people of all ages and recreated by musicians. His songs are like a fine wine that keeps more interesting and enjoyable with time. Kishore Kumar is one of the most famous male singers in India of all time.
Best of Kishore Kumar
Neele Neele Ambar Par
Tu Hai Wahi Dil Ne Jise
Rim Jhim Gire Sawan
Chookar Mere Dil Ko
Pal Pal Dil K Pas
Dekha Ek Khawab
O Mere Dil k Chain
Tere Bina Zindagi Se
Mere Sapno Ki Rani
Chala Jata Hun
Mere Samne Wali Khidki Mein
Tere Jaisa Yaar Kahan
Pyar Diwana Hota Hai
Kumar Sanu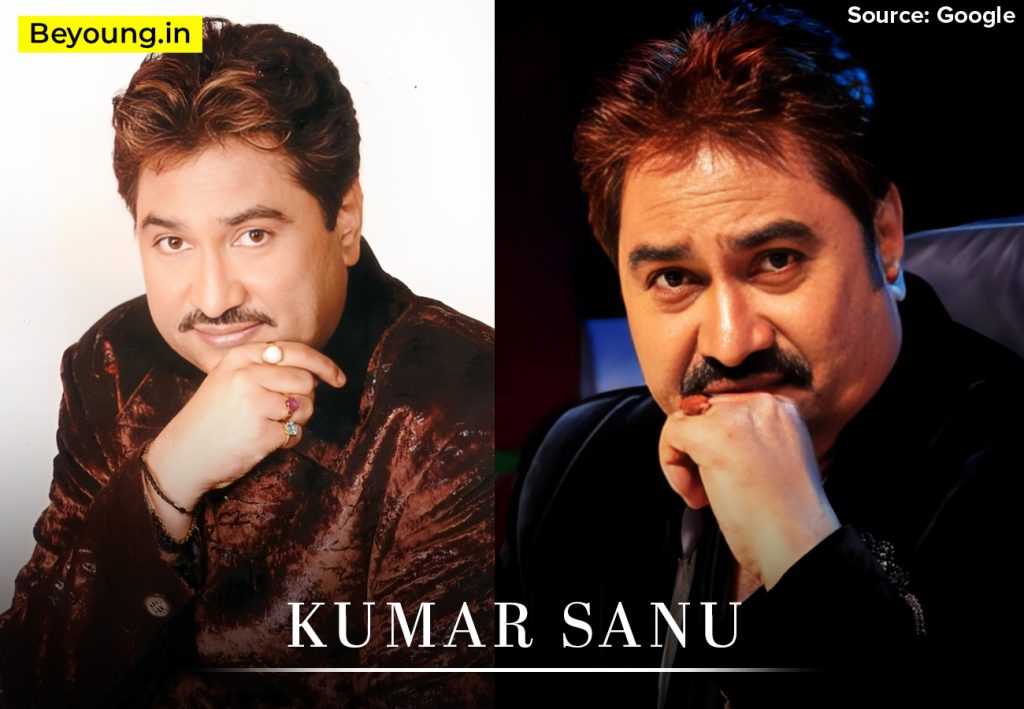 The vocal magician Kumar Sanu is one of the top singers in India. He became a sensation in the early 90s with his soothing voice and heart-touching songs. He has the ability to alive love and feeling in song through his enchanting voice. From romantic ballads to sad songs, he sang them all effortlessly. His melodies remain etched in our hearts and remind us of the magic of his soothing voice.
5 Best Songs of Kumar Sanu
Aankh Hai Bhari Bhari
Ae Kash Ke hum
Ek Ladki Ko Dekha To
Mera Chand Muje Aaya hai Nazar
Main Duniya Bhula Dunga
Arijit Singh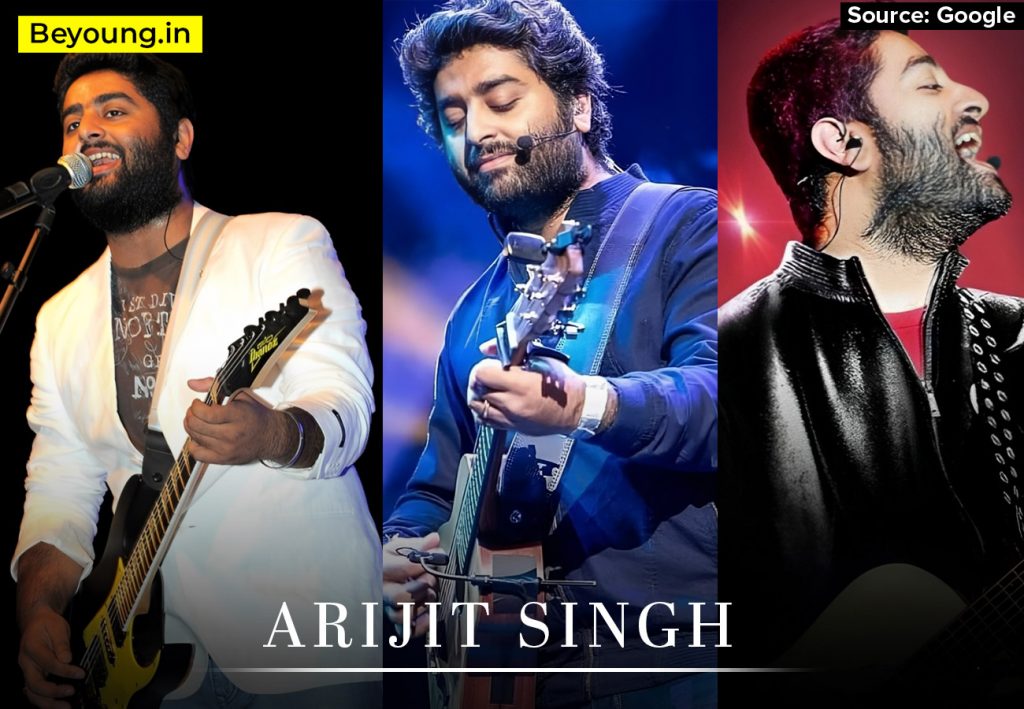 Arijit Singh is the best Indian male singer of the year 2023 with the highest rating and the most listed musician on Spotify. Arjit – a musical sensation, captured millions of hearts with his soulful and deep heart-touching voice. He gets a break though from the Ashiqui movie song "Tum Hi Ho" and became a favorite among music lovers. His voice has the power to convey love, pain, and joy in every note. Currently, Arjit Singh is India's no 1 singer according to various ranking public surveys.
Best Songs from Arjit Aulbm
Tum Hi Ho
Channa Mereya
Hamari Adhuri Kahani
Agar Tum Saath Ho
Tujhe Kitna Chahne Lage Hum
Asha Bhosle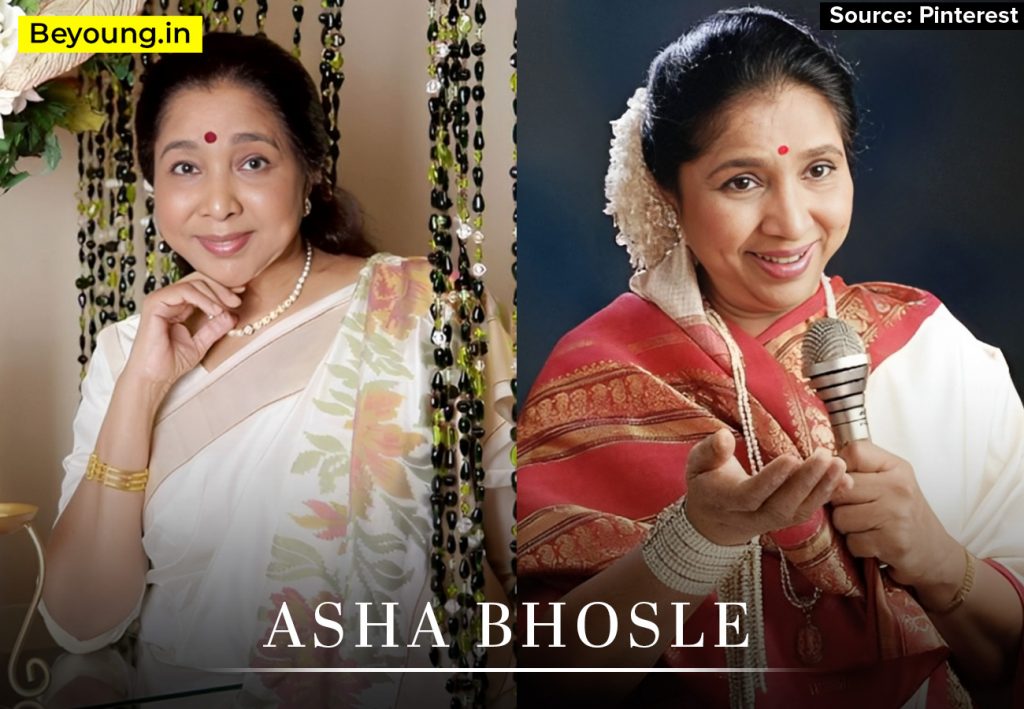 Asha Bhosle, a legendary Indian famous singer, created hundreds of timeless melodies with a career spanning over 5 decades. Asha Bhosle is one versatile singer in India who duets with the greatest Mukesh Kumar to young generation favorite Arijit Singh, From Legendary musician R D Burman to Oscar Winner A R Rahman. She is popular for her versatile singing range, from soulful melodies to foot-tapping numbers.
Asha Bhosle Top Songs
Chura Liya Hai Tumne
Piya Tu Ab To Aaja
In Ankhon Ki Masti
Jhumka Gira Re
Ye Wada Raha
Sonu Nigam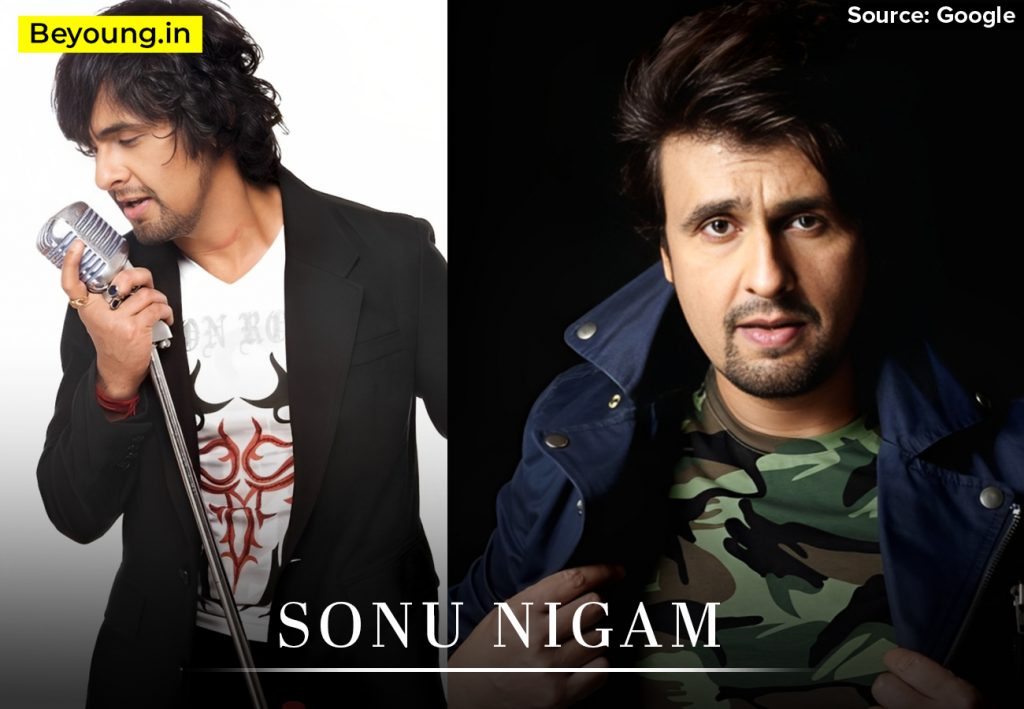 Sonu Nigam is a prominent Indian singer, known for his diverse vocal range and expressive singing. His voice touches hearts with deep emotions and peaceful sounds. He can effortlessly sing in the music genre from serenades to sad songs to classical music. He is one of the top singers in India for the last 3 decades.
Finest Songs of Sonu Nigam
Kal Ho Naa Ho
Abhi Mujh Mein Kahin
Sandese Aate Hai
Suraj Hua Madham
Tumhi Dekho Naa
Alka Yagnik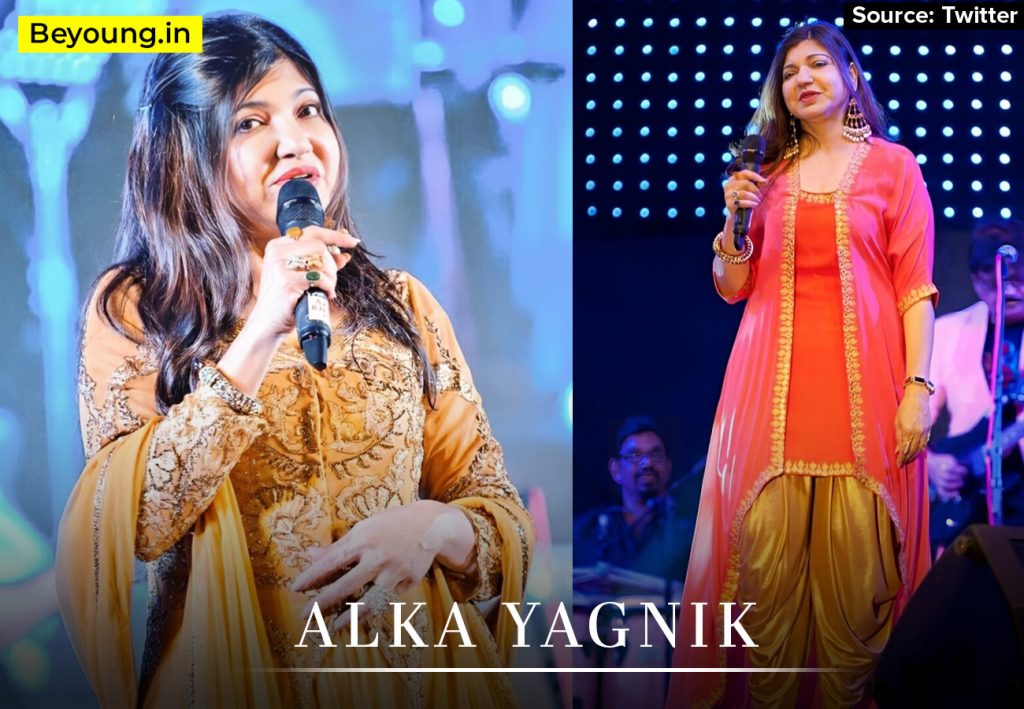 Alka Yagnik is a renowned Indian playback singer in Bollywood film Industry for the last 3 Decades. With her melodious and loving voice, Alka has gained recognition and given hundreds of hit songs in Hindi and other languages. She is known for her ability to emote various emotions through her singing style and her voice in romantic songs to item numbers in old Bollywood movies.
Top Songs of Alka Yagnik
Dil Laga Liya
Agar Tum Saath Ho
Laal Duppata
Pardesi Pardesi
Aaj Kehna Jaruri Hai
Choli Ke Peeche Kya Hai
Odhni
Mohit Chouhan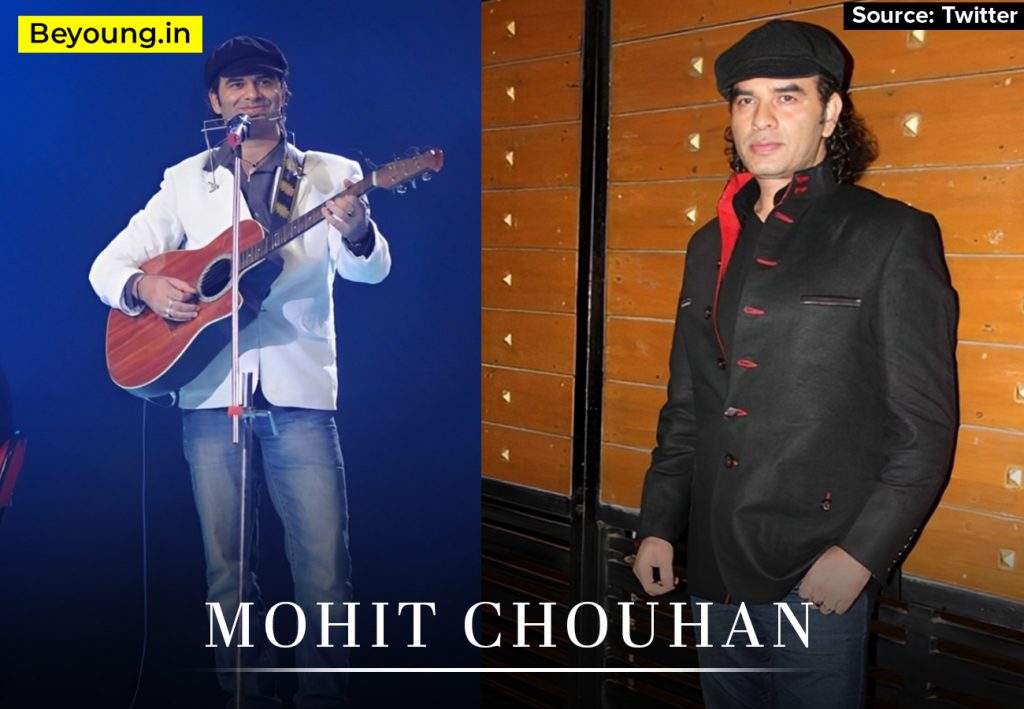 Mohit Chouhan was one of the top singers in India from 2000-2015. He is primarily acknowledged for his soulful voice, unique tonal texture, and emotive singing style. He gave many hit songs in the Hindi film industry and won several awards.
Best of Mohit Chouhan 
Tujhe Bhula Diya
Phir Se Ud Chala
Pee Loon
Saiyaara
Tune Jo Na Kaha
Yeh Dooriyaan
Tum Se Hi
Krishnakumar Kunnath (KK)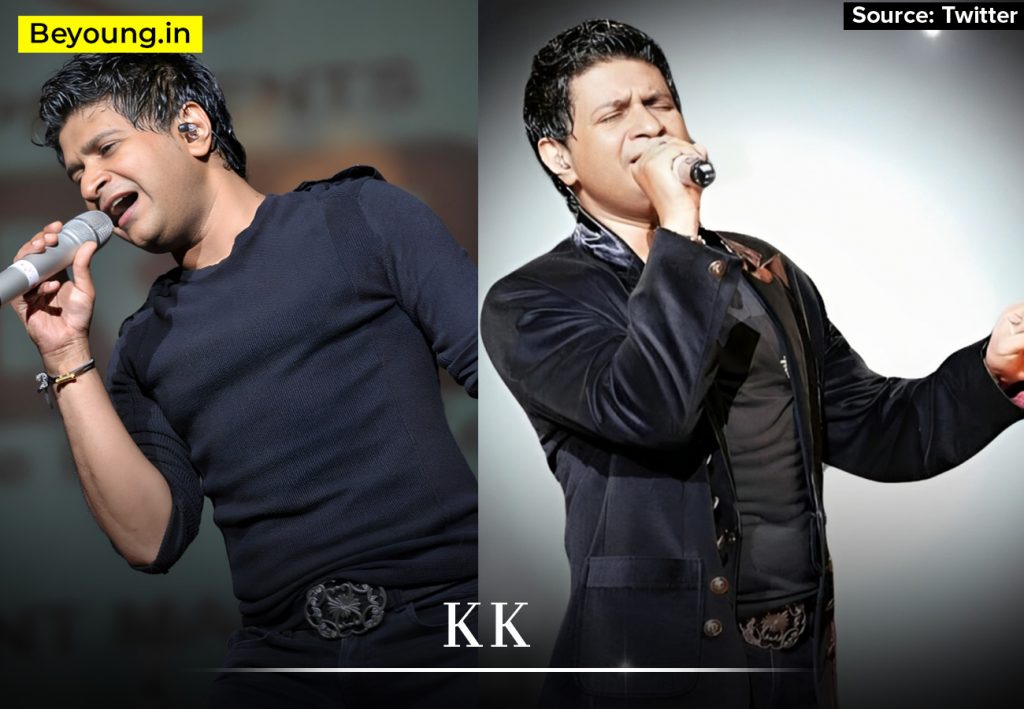 KK's soul-stirring voice transcends genres, and infusing notes with emotions makes him the favorite singer of millions. He had the ability to sing any genre effortlessly like romantic songs, rock themes, and sad songs. He left an indelible mark on the music industry and carved his name in the hearts of music lovers.
Top Songs from KK
Mere Bina
Khuda Jane
Zara Sa Dil Me
Alvida
Dil Ibadat
A.R. Rahman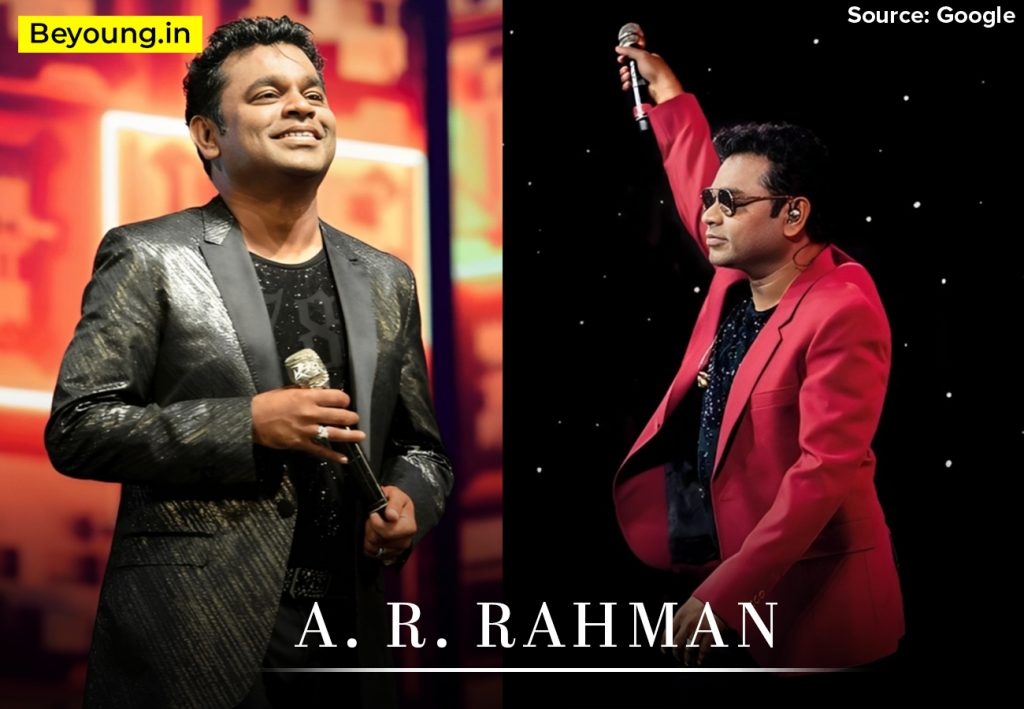 A R Rahman, a name that needs no introduction, is recognized around the globe for his unique music and classical blends. He is a visionary musician, singer, and lyricist. His fusion of Indian melodies with contemporary elements revolutionized Indian music.
He won an Oscar in the year 2008 for the song "Jai Ho" featured in the movie Slumdog Millionaire. We won numerous national and international awards and worked on hundreds of films and music albums.
5 Must-listen Songs of A R Rahman
Kaise Mujhe
Jai Ho
Nadhaan Parinde
Kun Faya Kun
Yeh jo Desh Hai Tera
Amit Trivedi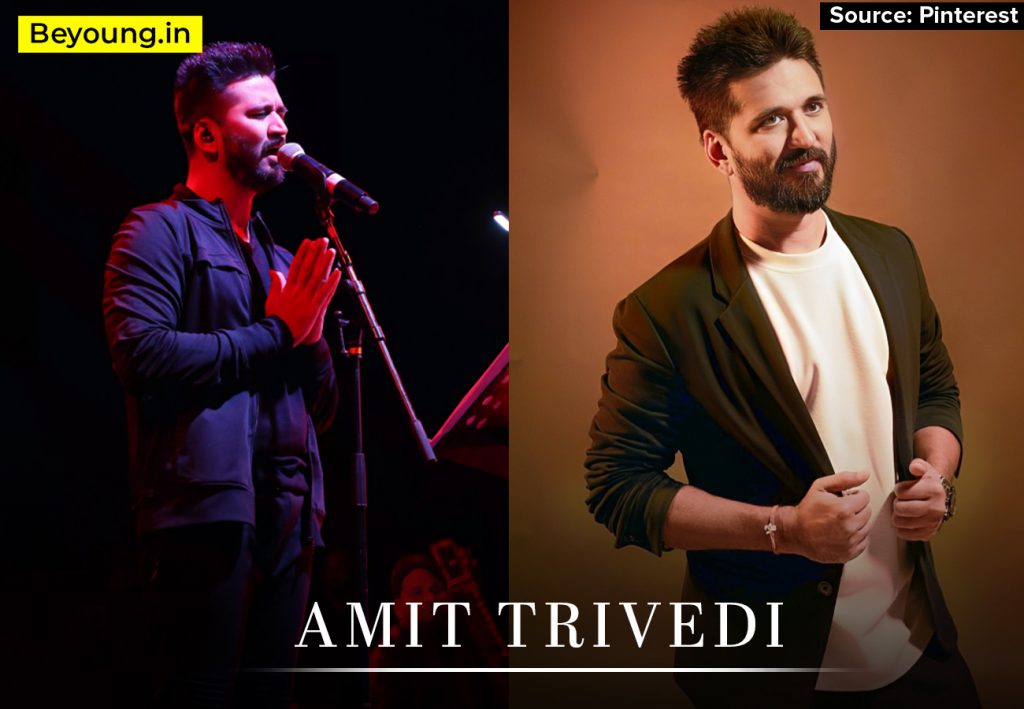 Amit Trivedi, an Indian music luminary, is renowned for his distinct melodies, and classical and unconventional compositions. He carved a new niche for himself and got the attention of the Bollywood film industry.
He has the unique ability to blend folks, electronics, and classical elements seamlessly. Trivedi's creations have unique tunes, emotions, and narratives that make him a trailblazer. He is one of the finest singer in India and a top music composer.
Top 5 Songs of Amit Trivedi 
Namo Namo
Choudhary -Coke Studio
Udta Punjab
Aaj Se Teri
Iktara
Dosti – RRR Movie
Shankar Mahadevan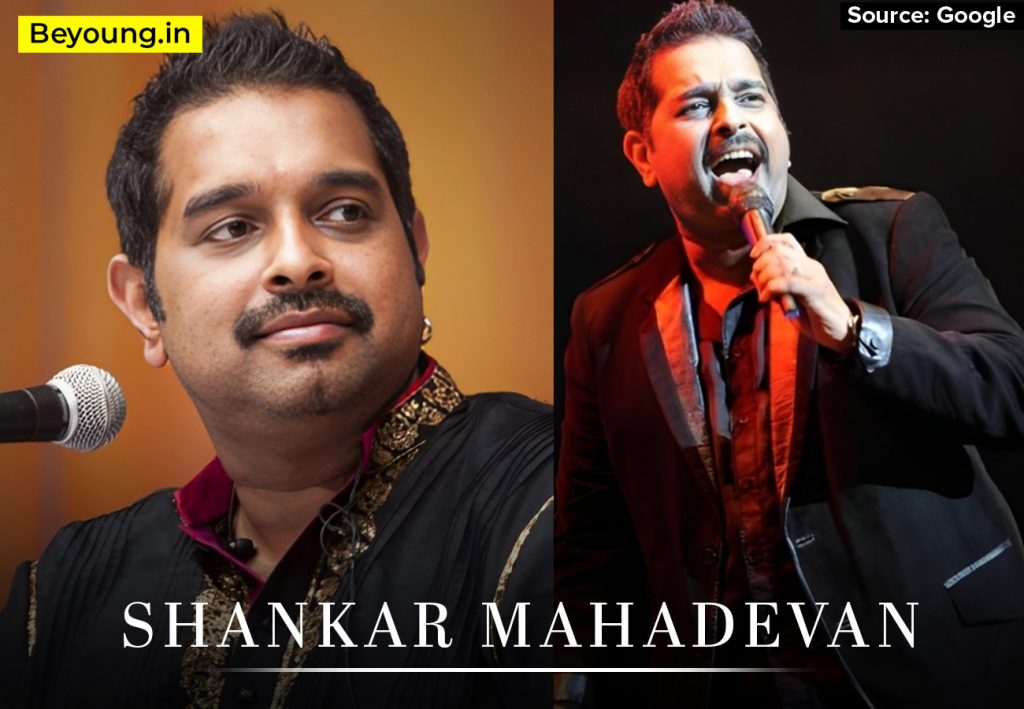 Shankar Mahadevan is an artistic maestro who harmonized both traditional and contemporary music. He can sing both soulful and dynamic and creates many melodies that will resonate across the generations. He is a prominent part of the famous Shankar-Ehsaan-Roy trio, performed in thousands of songs.
Shankar Mahadevan's Best Songs
Mitwa
Sajdaa
Breathless
Dilbaro
Koi Kahe Kehta Rahe
Lucky Ali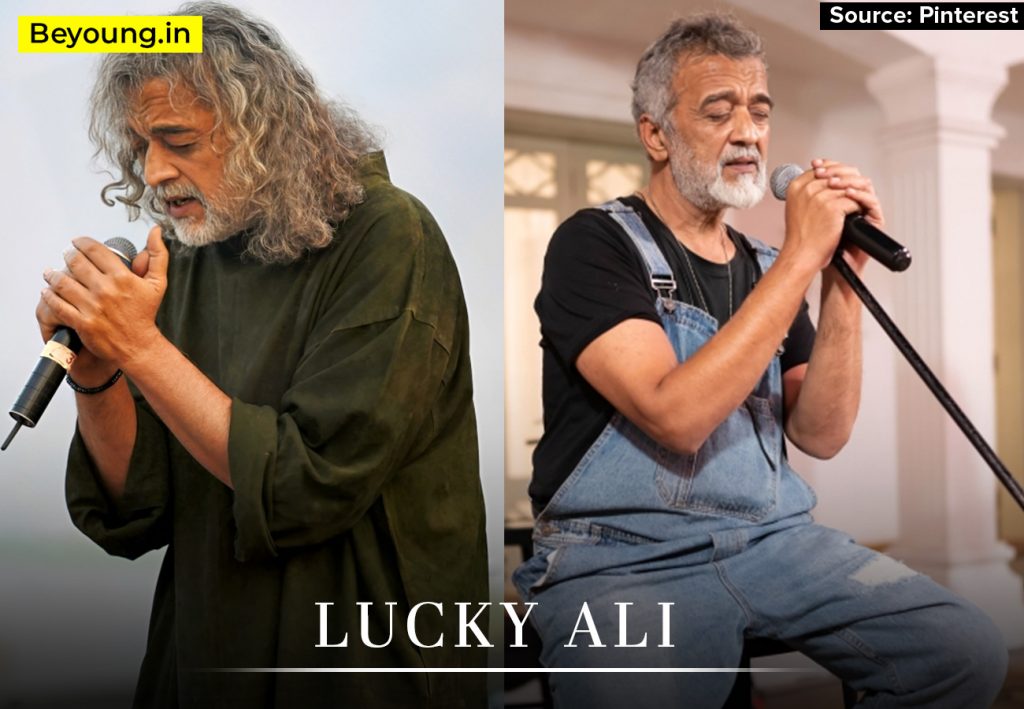 Lucky Ali is one of the best Indian singers and songwriters, he is an enigmatic artist whose music echoes emotions and wanderlust. With a voice that carries aloneness, and haunting beauty, he is the favorite Hindi singer of many. An enchanter of hearts, his music is a timeless companion on the journey of the soul.
Best Songs of Lucky Ali 
O Sanam
Jaane Kya Dhoondhta hai
Aa bhi Jaa
Kitni Haseen Zindagi
Tere Mere Sath
Hariharan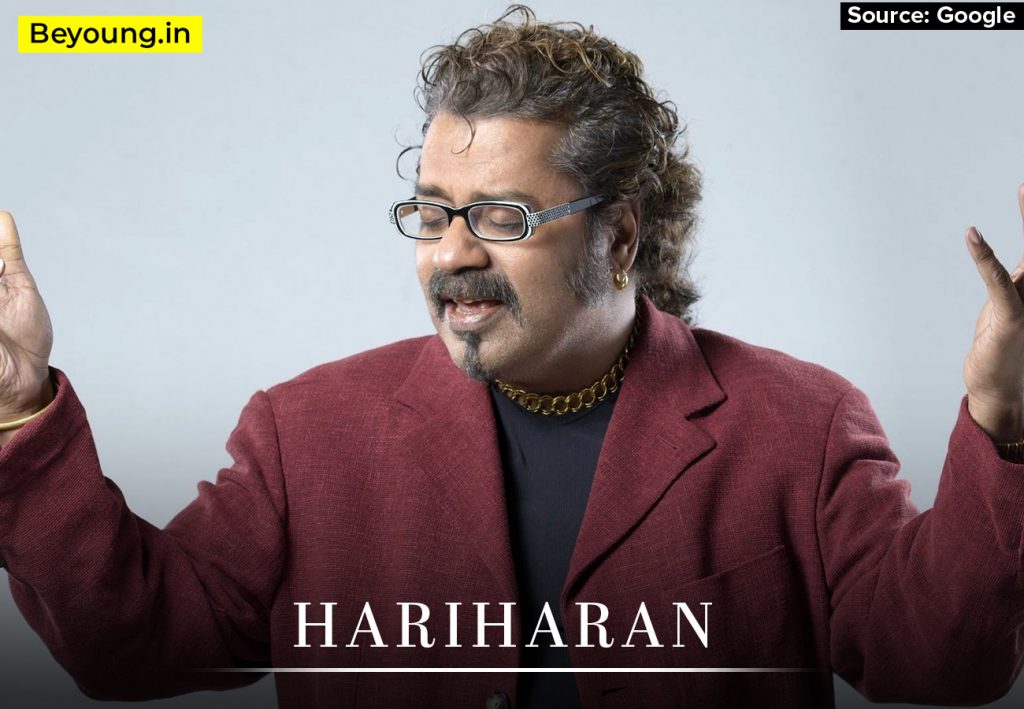 Hariharan – top Indian singer, a celebrated mellifluous voice that effortlessly transcends music genres. He's a living legend in the Indian music industry. He carries rare depth in his vocals and evokes emotions that resonate with audiences.
Top Vocals by Hariharan 
Hanuman Chalisa (T-Series)
Tu Hi Re
Ay Hairathe
Tere Bina Zindagi Se
Bahon Ke Darmiyaan
Sunidhi Chauhan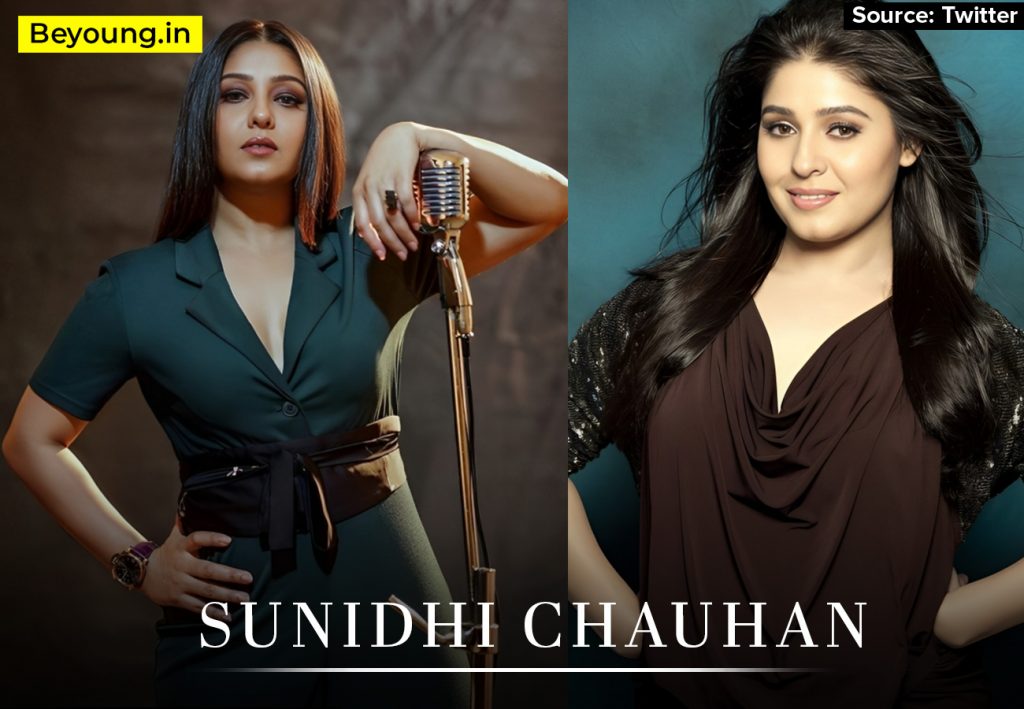 Sunidhi Chauhan is a top Indian female Singer who got fame at a very early age. She has sung hundreds of popular Hindi songs from sizzling dance numbers to soulful ballads. She gave her voice to most of the top Bollywood actresses in movies. Her singing versatility, beautiful voice, and singing range make her one of the best singers in India.
Sunidhi Chauhan Best Songs
Ishq Sufiyana
Beedi
Desi Girl
Gun Gun Guna
Bumbro
Aaja Nachle

He is a very popular name in the South film industry and is known for his soulful voice and range of singing. He is a prodigious talent in the world of music and a remarkable singer and music composer who worked with almost every South actor.
He is famous for his unique blend of classic training and modern sensibilities. His voice resonates with listers deeply and won millions of hearts around the world.
Srivalli
Inkem Inkem
Thalli Pogathey
Adiye
Leharaayi
Maate Vinadhuga

S P Balasubrahmanyam was a renowned Indian playback singer, music director, and actor. He was regarded as one of the most prolific and versatile singers in the Indian music Industry. SPB had a long career spanning over 5 decades and sang in many Indian languages including Telugu, Tamil, Hindi, Kannada, Malayalam, and many more.
He received numerous awards and honors including the National Award, Filmfare awards, and many more. He gave his melodious voice to many South Indian actors and Bollywood actors in his singing career. He is listed as one of the best Indian Singers of all time for his versatility, soulful vocal, and nationwide fan following across all generations.
Best Songs
Sathiya Tune Kya Kiya
Dekha hai Pehli Baar
Dil Deewana
Didi Tera Devar Deewana
Bahut Pyar Karte Hai
From soulful melodies that touch the depth of emotion to foot-tapping anthems that unite us on dance floors, these best Indian singers perform in various genres of music and captivate listers of all ages. These famous Hindi singers have the power to transform human voices into art, make rhythm and emotion flow together, and create a symphony that transcends time and culture.
Who is your favorite Singer?