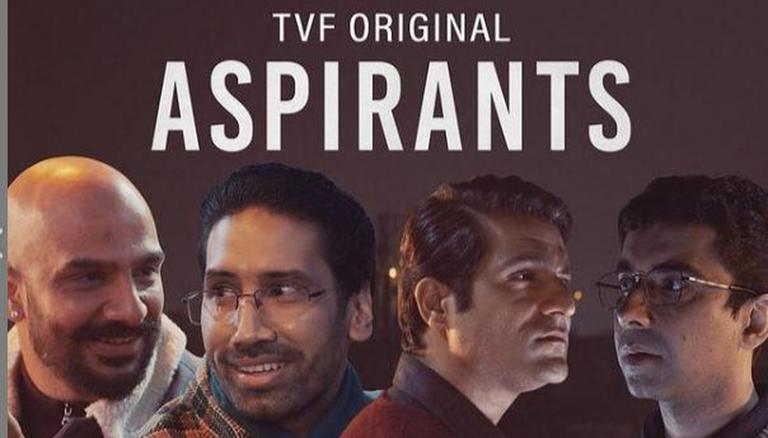 Top 10 TVF Aspirants Dialogues That Will Touch Everyone's Heart
Aspirants, a web series created by TVF, have touched a nerve in everyone's heart and are a subject that every UPSC aspirant can relate to. The five-episode series was broadcast on TVF's YouTube channel and quickly became a blockbuster, breaking numerous records. Let's discuss some of the best TVF Aspirants dialogues below.
Deepesh Sumitra Jagdish, Arunabh Kumar, and Shreyansh Pandey wrote Aspirants, which is directed by Apoorv Singh Karki. Previously, Apoorv created the show College Romance (2018). On April 7, 2021, the first episode of the mini-web series was released. Since its launch, students, particularly those preparing for competitive exams, have been discussing it on the internet. Even working professionals find it to be very relatable. Deep down, the storyline manages to express our youthful selves' confusion.
If we talk about the series, the Aspirants involves three friends, Abhilash (Naveen Kasturia), Guri (Shivankit Singh Parihar), and SK (Abhilash Thapliyal), who are pursuing their ambition of becoming IAS and are training in Rajendra Nagar, Delhi. Each of the three buddies came from a different background and had distinct struggles. Sunny Hinduja and Namita Dubey also gave amazing performances. The role of Sandeep Bhaiya, played by Sunny Hinduja, has received the most praise of all the key characters. The TVF app or the TVF YouTube channels are both available to view the top 10 aspirants dialogues viral and motivating web series.
The show's message will provide you with life lessons and inspiration. The significance of Plan B, as taught by Sandeep bhaiya, is a valuable lesson. Dhairya and Kusum represent the sacrifices that must be made in order to reach greater heights. Keeping Avinash's spectacles was a sign of hope that Dhairya would return one day, and throwing them away was a sign of acceptance. Everyone has become emotional as a result of the representation of feelings through poetry.
Here are a few of the best lines and dialogues from TVF's Aspirants that you should not ignore:

Leharon se dar kar nauka paar nahi hoti,
aur koshish karne walo ki kabhi haar nahi hoti.
Mehnat koi nahi dekhta hai,
log aayenge, failure ka Medal dalenge,
aur bolenge, sincere nahi tha na to nahi kar paya.

Patience, Perseverance and Dedication,
Ye jiske andar sabse strong hoga na, ban jayega IAS.

Plan B hona chahiye bhai Abhilash,
bahut zaruri hai yaar.

De mauka zindagi, Imtihaano se na hum darre

Maa, Baap, Pyaar, Dost, inhe apne dreams ke liye,
sacrifice kar dena is not worth it. Not worth it at all.

Aarthik sthiti theek na hai humari,
ab roti ke baare mein sochu baapu ki,
ki coaching ke baare mein sochu?
ye haalat hai. Bahut karza ho rakheya hai

System mein ghusenge, tabhi to system change karenge.
First deserve, then desire.

Sirf aawishkaron se thodi banta hai desh
Mahan, logo se banta hai.

Sirf aawishkaron se thodi banta hai desh
Mahan, logo se banta hai.
Also Read About: Top 10 Dialogues of The Family Man Web Series