10 YJHD Yeh Jawaani Hai Deewani Dialogues! Which Are Relatable AF!
Yeh Jawaani Hai Deewani' AKA YJHD Taught Us about Love, Life & Friendships. Here are the most Famous Dialogues of YJHD aka Yeh Jawaani Hai Deewani will make you Nostalgic
Yeh Jawaani Hai Deewani is a Bollywood film from 2013 that depicts the craziness of youth. Ranbir Kapoor and Deepika Padukone performed the major parts, with Kalki Koechlin and Aditya Roy Kapur playing supporting ones. The screenplay was written by Ayan Mukherji and Hussain Dalal. Ayan Mukherji produced and directed the film. The Yeh Jawaani Hai Deewani dialogues were also adored by millions of people and continue to be adored by. It was a huge box office success. The film has also received numerous nominations and honors.
These types of films are only created once in a lifetime. And we're confident that no one would disagree with us. Every time we watch YJHD, we fall in love with Bunny, Naina, Aditi, and Avi thanks to Ayan Mukerji's excellent work and YJHD dialogues. It also provides us with lifelong friendships and travel objectives. We begin to see ourselves in the shoes of these people somewhere in our thoughts, which is why the film continues to have a particular place in our hearts after all these years.
We shout "same bunny same" whenever he heard the dialogue "Mein Udna Chahta Hoon, bs rukna Nhi Chahta". Well, YJHD is not just a movie and it's a roller coaster ride where we see so many ups and downs. The Story of love, life, friendship, and the father-son relationship has become everyone's favorite movie to kill the dullness.
No movie has understood the roadblocks faced by the youth so well & whenever we feel down and out, we watch it and it never fails to inspire us, right? This film gave us goals for everything we want to see.
Here are 10 Dialogues That will take you down Memory Lane! So which one is your Favorite Dialogue.
Main Udna Chahta Hoon, Daudna Chahta Hoon, Girna Bhi chahta hoon … Bus Rukna Nahi Chahta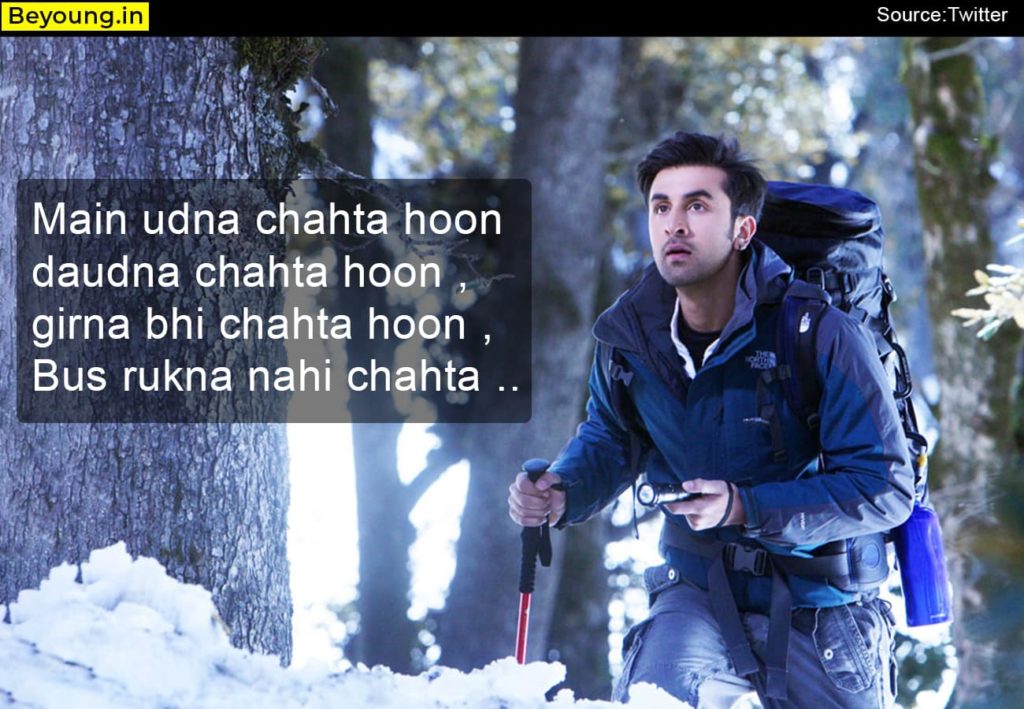 22 Tak Padhai, 25 pe Naukri, 26 pe Chokri, 30 pe bachche, 60 pe retirement … Aur phir maut ka intezaar … Dhat Aisi Ghisi Piti life Thodi Jeena Chahta hoon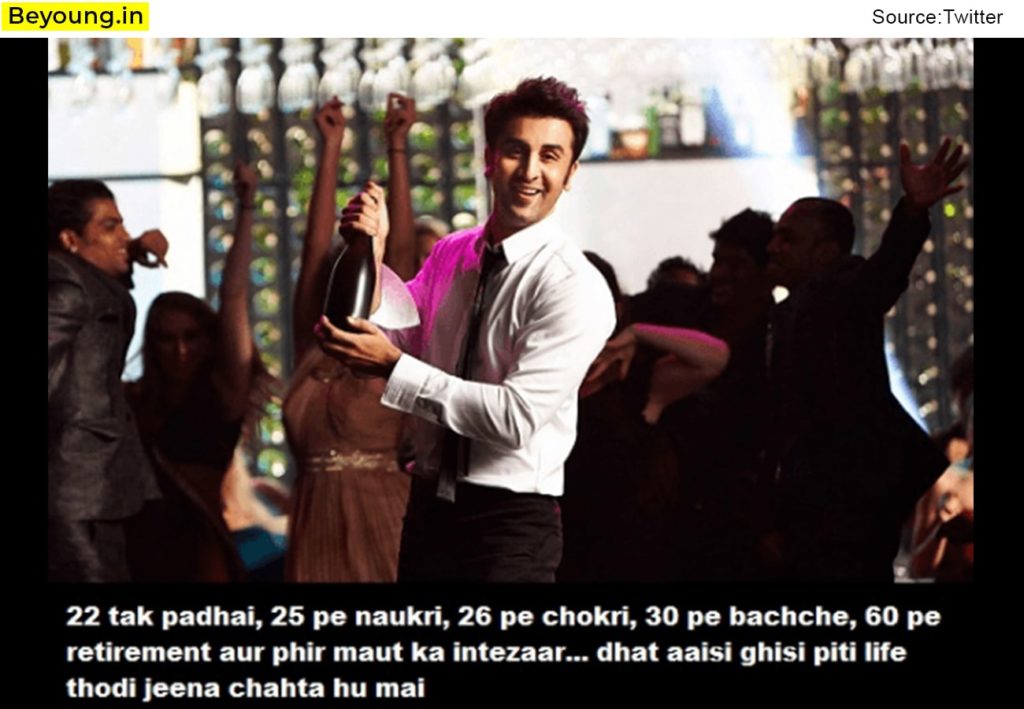 Tumhare Jaisi Ladkiyan Flirting ke liye Nahi … Ishq ke liye Bani hai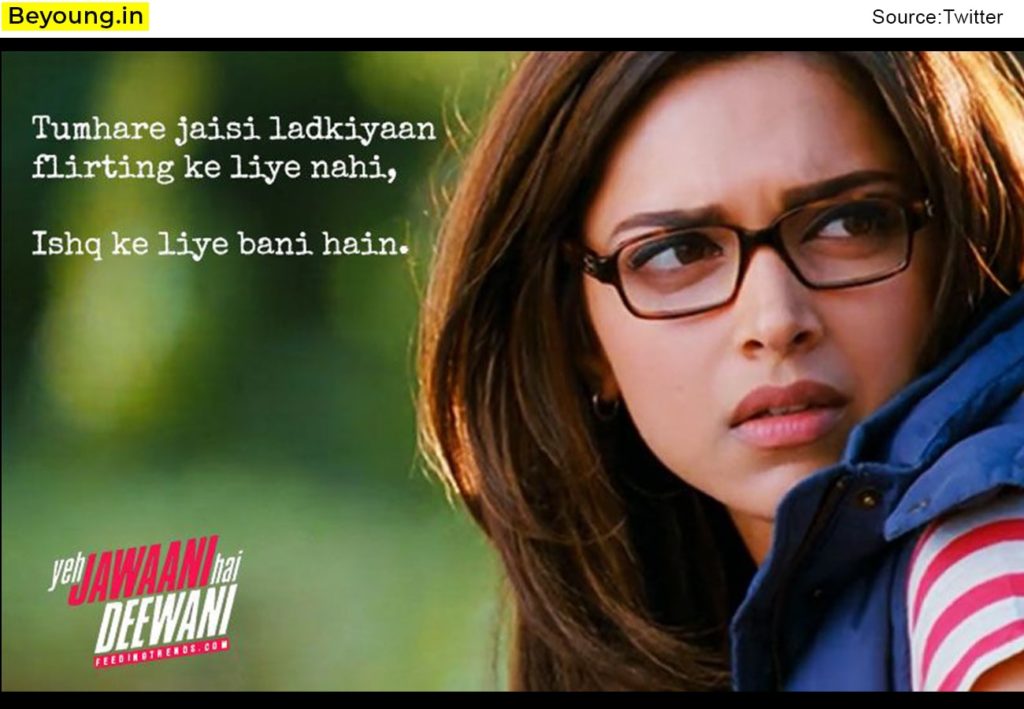 "Life Mein Jitna bhi Try Karo, kuch na kuch toh chootega hi. Isliye Yahin, isi Pal ka Mazza lete Hain."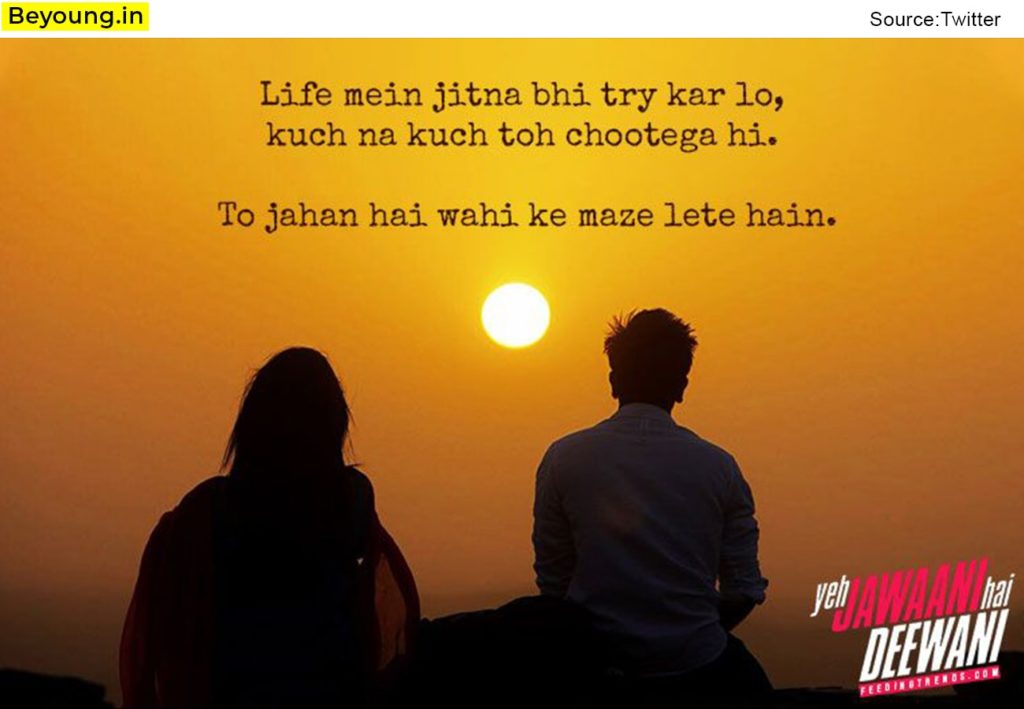 "Kabhi Kabhi Kuch Baatein Humare Yaadon ke Kamre ki Itni Khidkiyaan Khol Deti Hain ki Hum Dang Reh Jaate hai."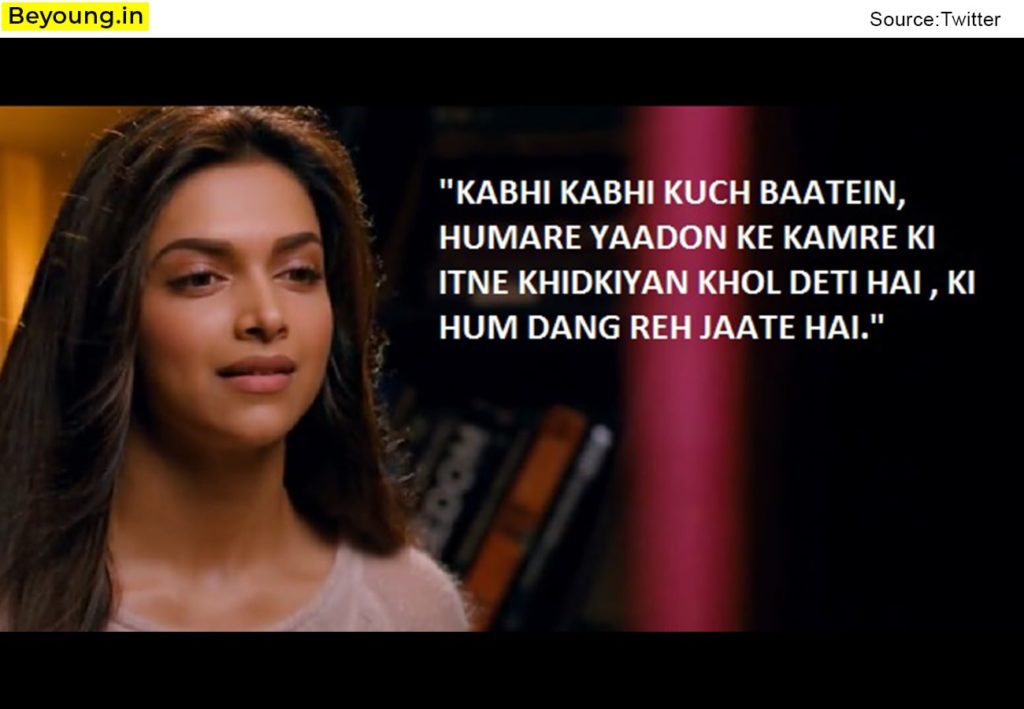 "Mujhe Tumse Pyaar ho Jaega, Phir se. Aur Tumhe Nahi Hoga, Phir Se."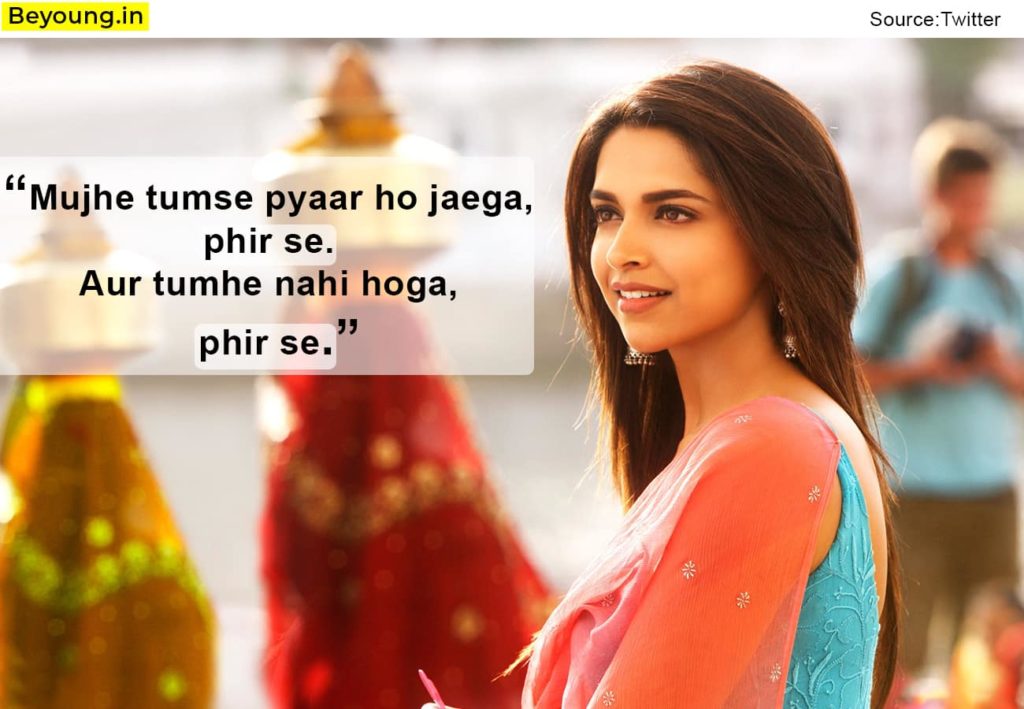 "Kuch logon ke Saath Rehne se hi Sab Theek ho Jata hai."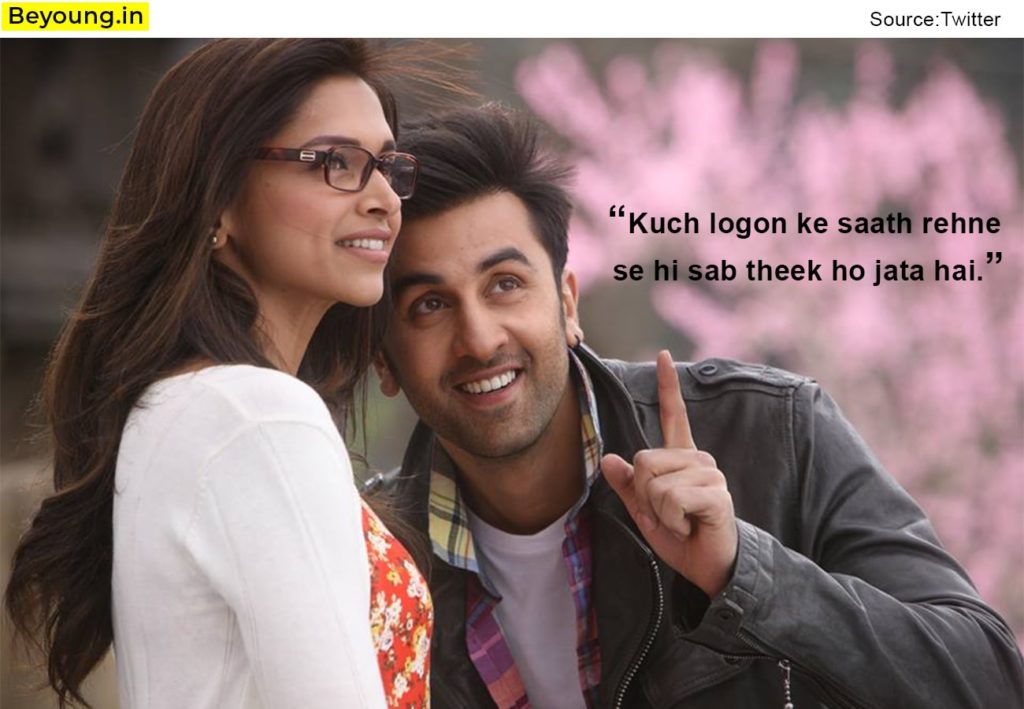 "Tu Right Nahi hai Naina, bas Mujhse Bahut Alag hai."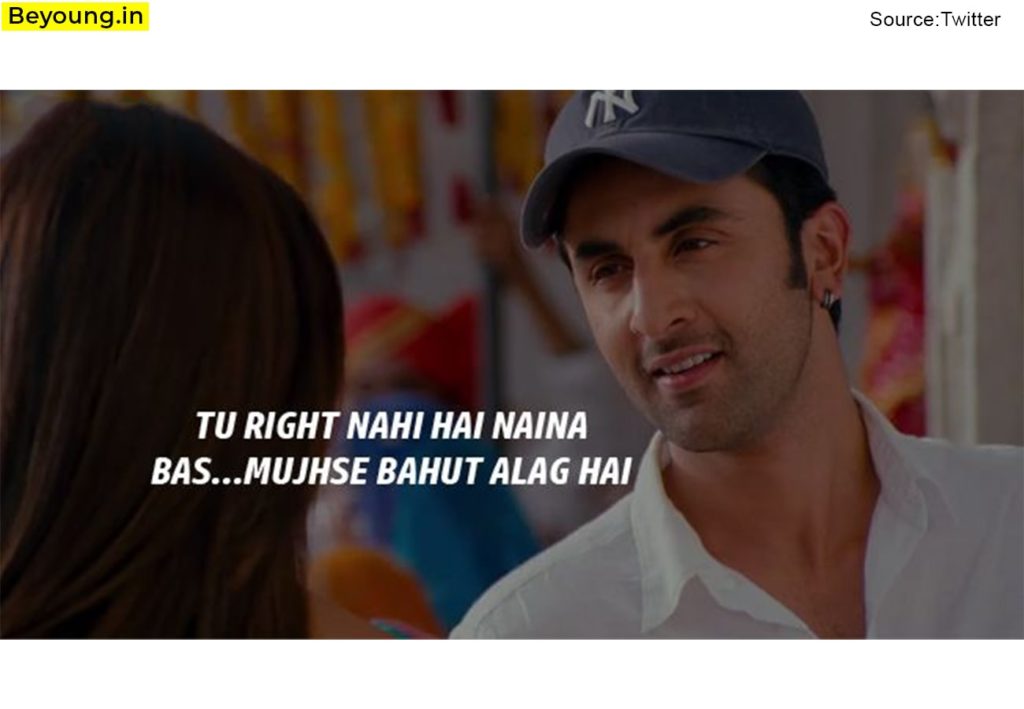 "Waqt Rukta Nahi, Beet Jata hai Aur Hum Kharch ho Jaate hain."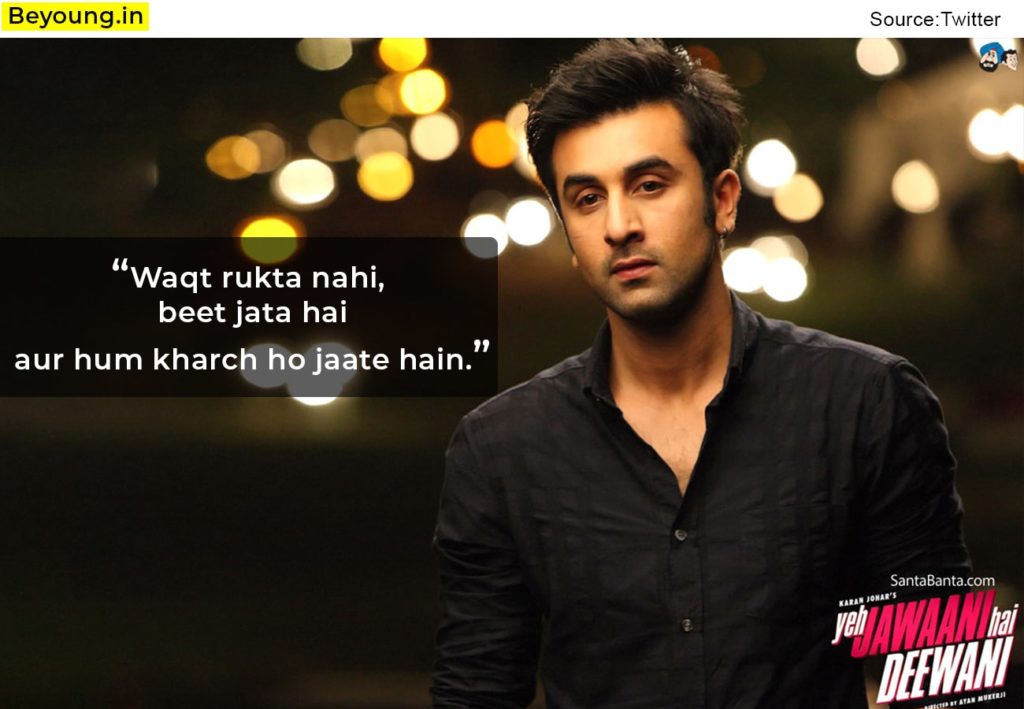 "Khud Pe Daya Karna Band Karo, Aur Khud se Pyaar Karna Seekho."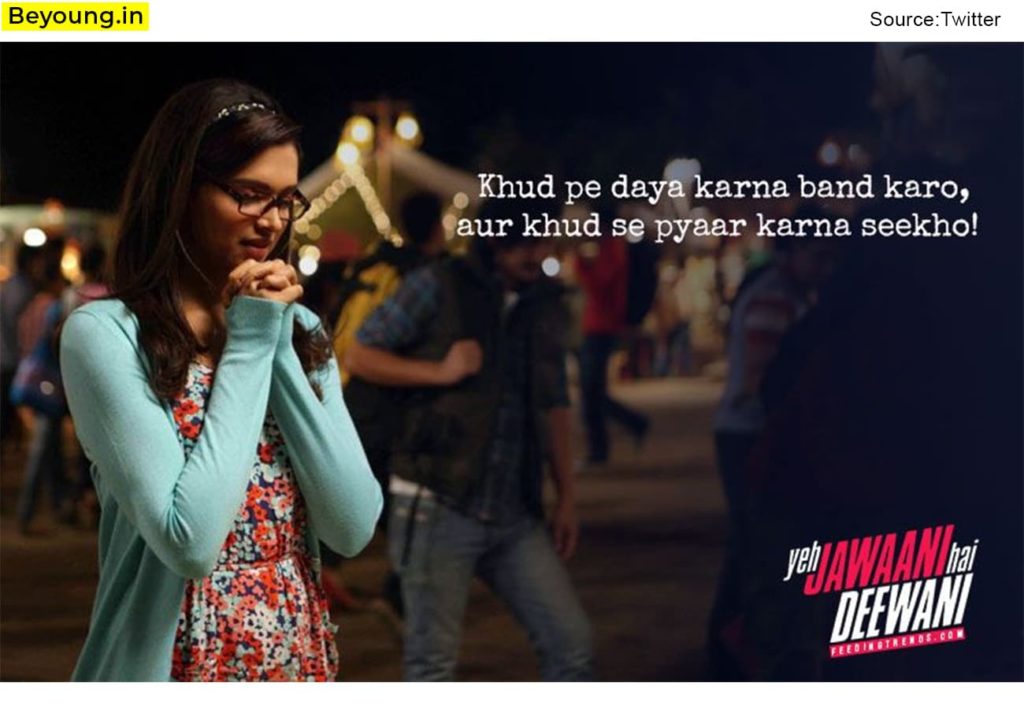 Aaaanddd this leads us to the end of this blog. Comment your favorite YJHD dialogue.
Also, Read About: Most Badass Dialogues in Narcos with a Hidden Meaning!!!