New Mehndi Designs 2023 for Every Occasion: Best Mehandi Styles Images
New Mehndi Designs 2023 – Here is our oh-so-awesome blog on new mehandi designs 2023. This blog will take you through some of the latest mehandi designs of 2023 which can be tried for the next occasion or festival you are going to be part of. These New Mehndi designs will surely impress you and your friends.
New Mehndi Designs 2023 have become more of fashion statement and less of a tradition. Mehandi designs are originated from the traditional ceremonies for the different Indian occasions. Earlier mehandi was one of the customs or rituals as it was considered auspicious. But for now new mehandi designs 2023 have become very trendy or avant-garde, like tattoos. Women like to have new mehndi designs done to the glitz of their dresses. 2023 is here, which means there has to be some really latest mehandi designs circling. Hence, this blog contains some of the latest mehndi designs 2023 that will dazzle the eyes. They are all simple and easy mehandi design for girls. So, let's have a look at new mehndi designs 2023 images, without delaying it any further.
Latest Arabic Mehndi Designs 2023 – Go With Arabic Flow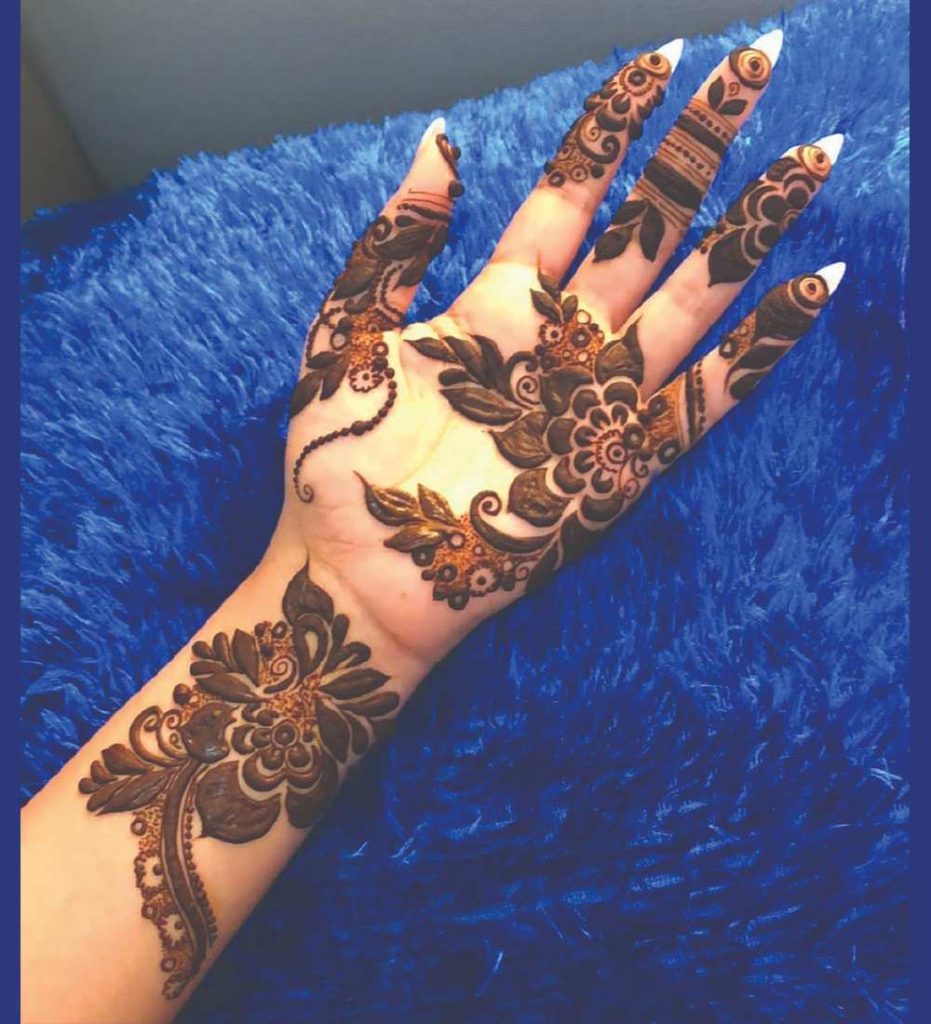 New & simple Arabic mehndi design 2023 is every girl's first choice. As latest Arabic Mehndi Design is the perfect match for any dress. It enhances the beauty of the entire get up. The latest mehandi designs are versatile in nature. Therefore, variations in stylish mehandi designs can be made according to the occasions. The Arabic mehndi designs were more done by the women from the Gulf countries. Nowadays they are pretty famous in other countries for their intrinsic beauty and creative motifs. The new & simple Arabic mehndi designs shown here like flower mehndi designs, peacock mehandi design that make the occasion outstandingly beautiful. There is a mix popularity of Indian and Arabic mehndi designs that are now much in Vogue. They consist of dots and curves which make the new mehndi designs 2023 much vibrant and loved among the youth.
Arabic Flower Latest Mehndi Design To Break The Monotony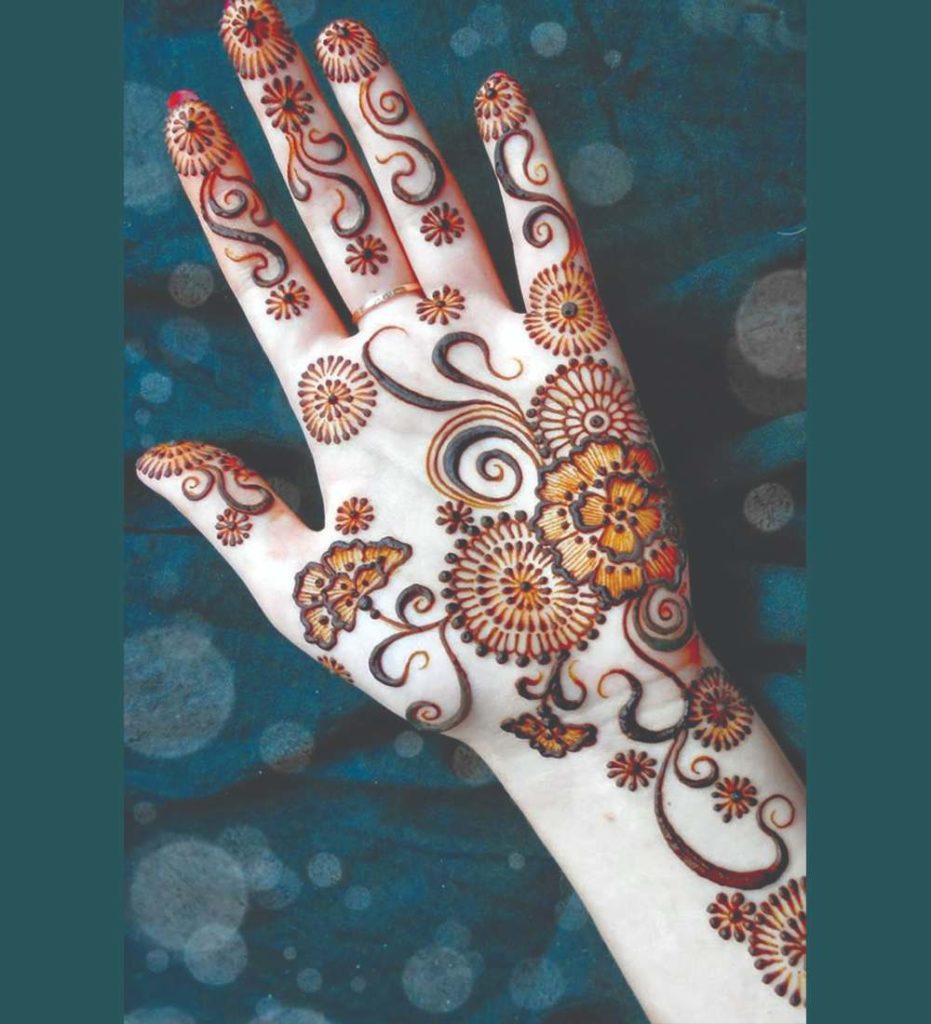 No mehndi design trend is better than the Arabic Flower mehndi design. This is one of the classiest designs and once you see the images of Latest Arabic mehndi designs, we are sure you won't be able to resist them. The best thing about easy flower mehndi designs is that they are fit for every occasion and go with all kinds of outfits. This design consists of small flowers of different styles that look very alluring. We highly recommend you to try these Arabic new mehndi designs 2023.
Arabic Peacock New Mehandi Design – Peek into Details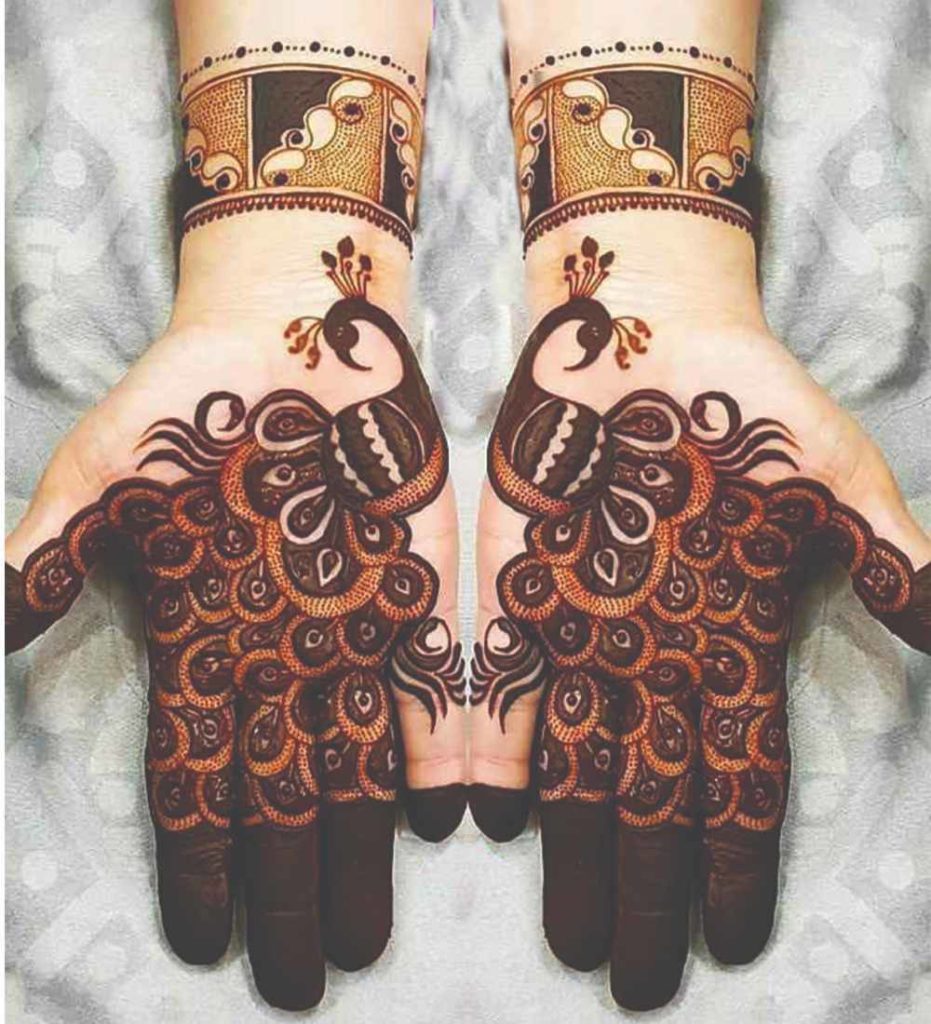 The stand out motifs work like magic in new mehndi designs 2023. Hence latest Arabic Peacock mehandi design should be used more often to make it more eye catching. Here is the Peacock new mehndi design which shows Peacock as the main motif which stands for purity, grace, love, elegance and beauty. Arabic Peacock mehandi design is nowadays very popular design. Because it attracts positivity from every direction and creates a pristine aura around the lady donning it on hands. It's considered very auspicious. Therefore, save this Peacock new mehandi design, so that you can have it when you need New & simple Arabic mehndi design.
Simple Front Hand Mehndi Designs 2023 – Elegant and Alluring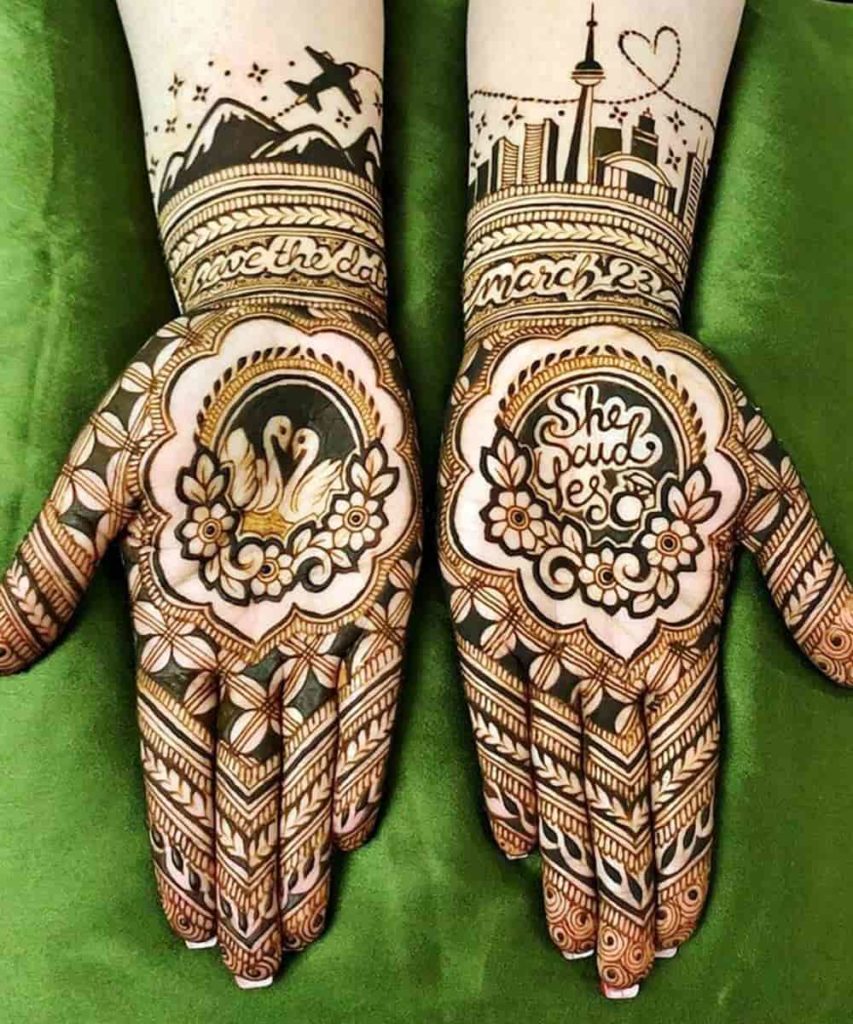 If you are an Indian, then you simply can't ignore the importance of mehndi. In every small or big function that we celebrate, we apply mehndi on our hands to celebrate the auspiciousness. Choosing the right simple front hand mehndi designs 2023 is such a tricky task as there are many designs to choose from. But worry not anymore, here we are presenting you different front hand mehndi designs that you can easily make without the help of any professional. Pick any design that you like to beautify your hands for the next occasion you are celebrating to receive amazing compliments.
Full Hand Mehndi Design – Combining the Elements Of Nature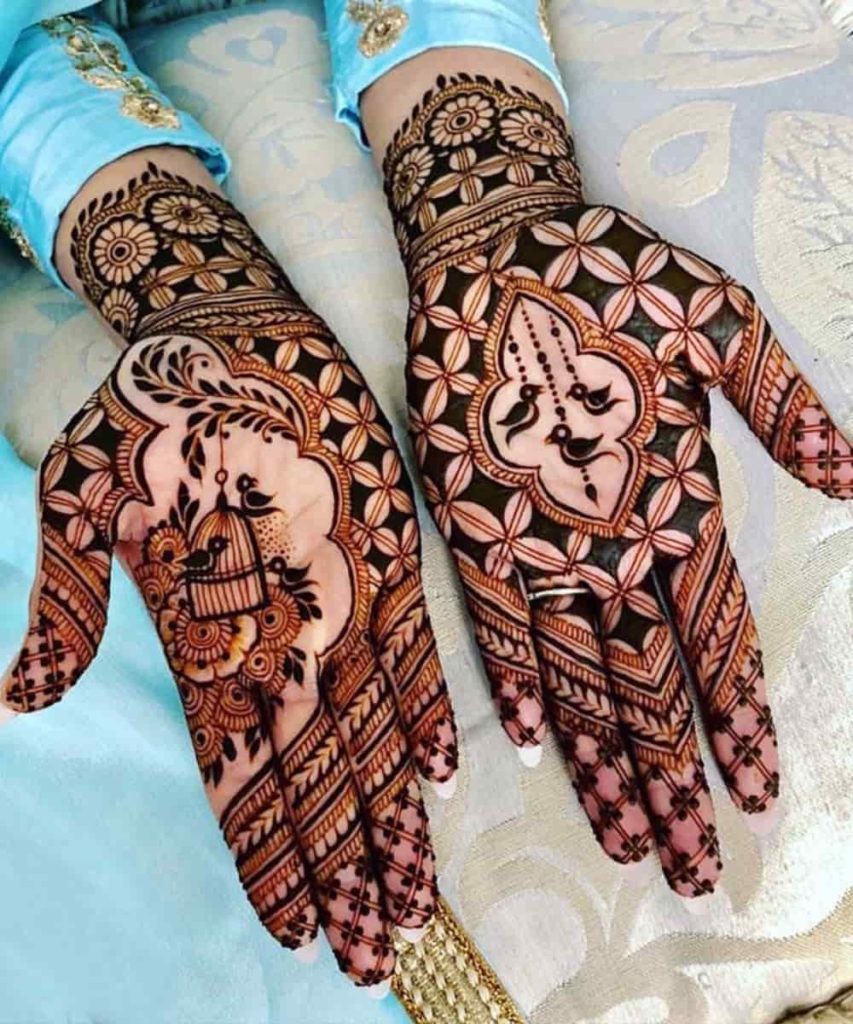 When it comes to full hand mehndi design, we have enough room to play with designs to create a masterpiece. To make the full hand mehandi design alluring, you can add some elements of nature like birds, flowers, leaves, petals, and buds. The Internet is flooded with the images of full hand mehndi designs in nature-related themes, so you can surf till you find the best one. You can play with different designs and patterns related to nature to create iconic new mehndi designs in 2023. This new theme is getting momentum in fashion trends and if you are getting married anytime soon or have a wedding of closed ones to attend then you can rely on these new full hand mehndi designs of 2023.
Graceful Bridegroom New Mehandi Design 2023 For Front Hands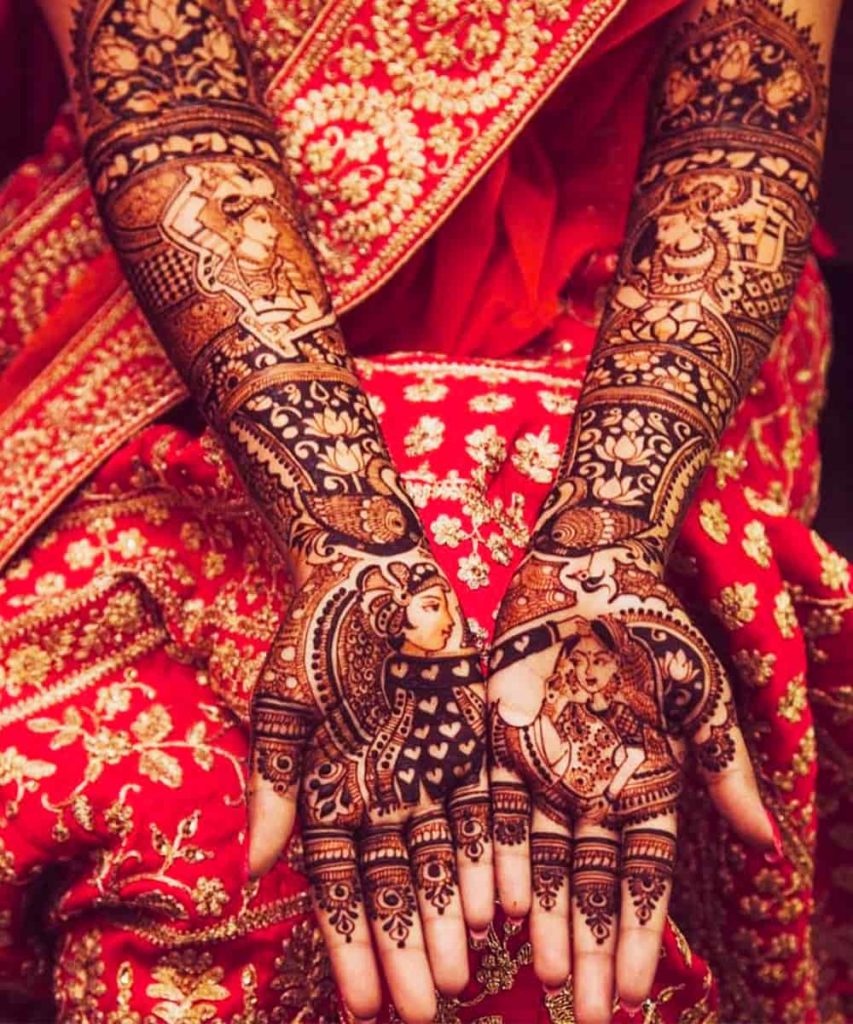 Bridegroom Mehandi designs are a perfect blend of traditional designs and the latest wedding trends. If you study the latest trends of the internet, you will be amused to know that images of bridegroom Mehandi design are most searched because of the value they hold in Indian customs. Bridegroom Mehandi design is the most preferred design in New mehndi designs 2023. This beautiful front hand mehndi design is used mostly for weddings as it has portraits of the bride, groom, and other things that symbolizes marriage and unity of two souls. Images of bridegroom mehndi designs are quite alluring and can impress people of different interests.
Simple Yet Elegant Warli New Mehandi Design For Front Hand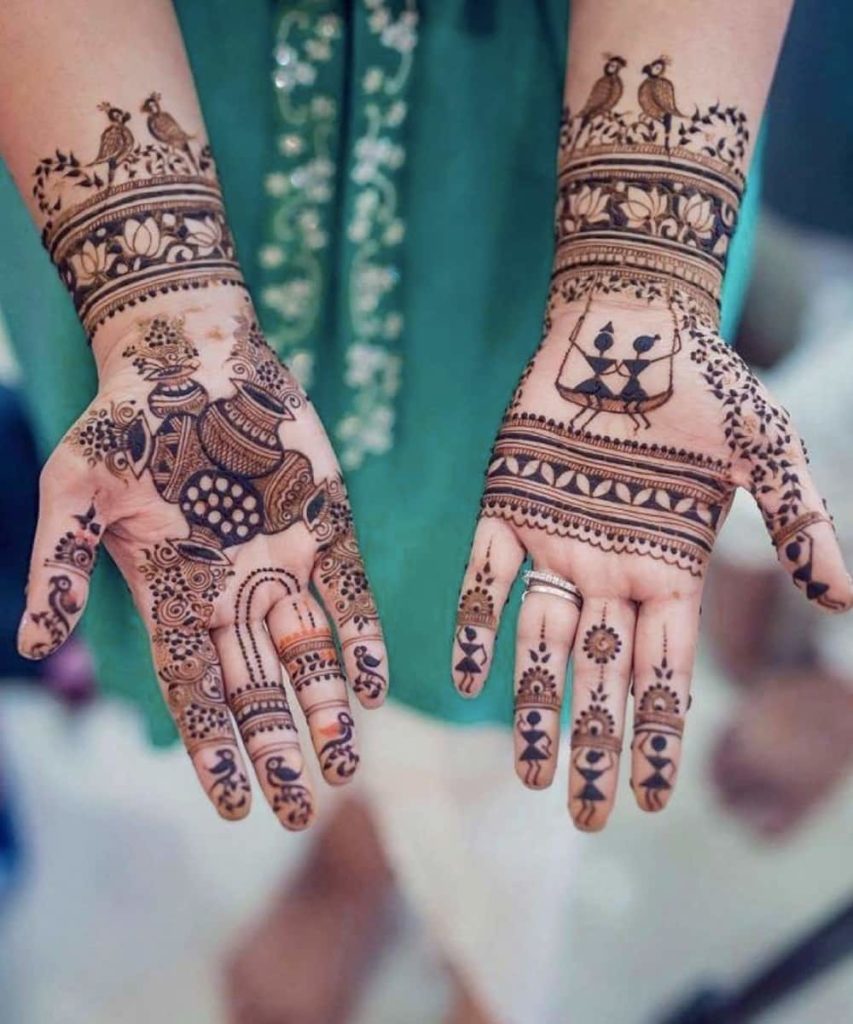 There may be many beautiful mehndi designs but none matches the elegance of Warli Mehandi designs. This is one of the finest art designs in mehandi, and the simplicity of this design will surely impress anyone. This design consists of beautiful Warli elements like flowers, pots, and geometrical drawings. The best mehndi images in Warli form are very easy to find on the internet. The best part about this new mehndi design 2023 is you can make it very quickly without the help of any professional.
Simple Back Hand Mehndi Designs 2023 – Unique & Stylish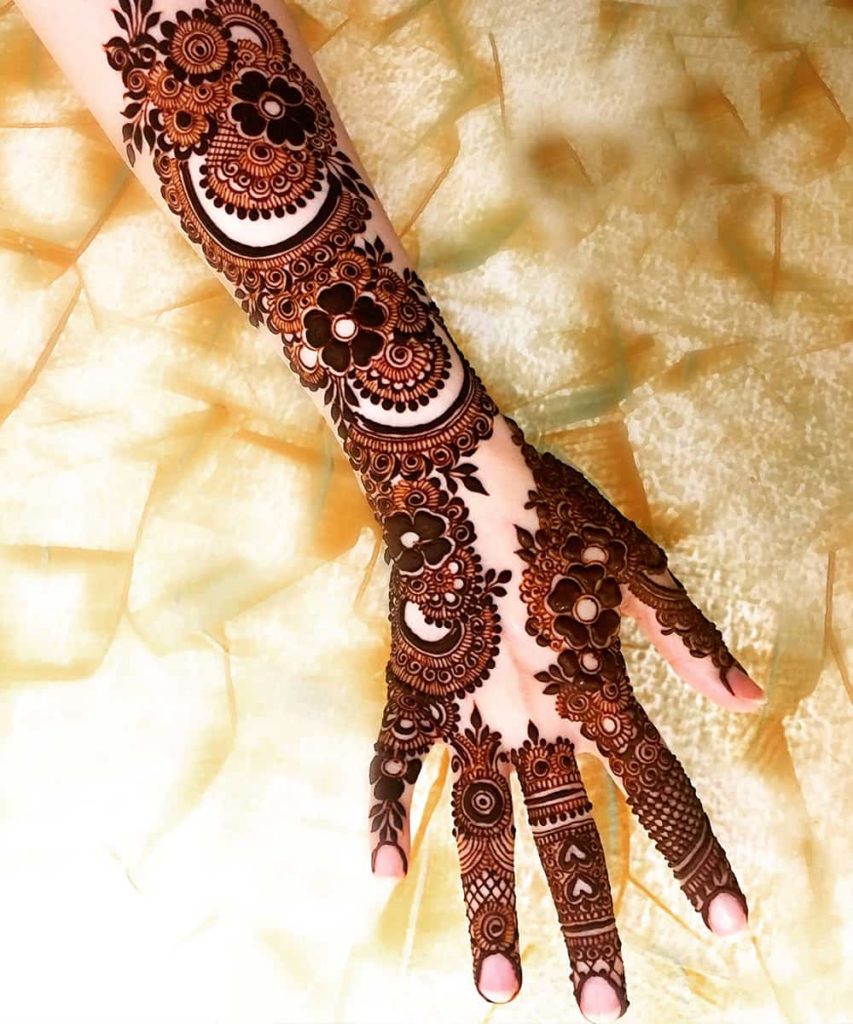 Do you love simple mehandi designs for back hands? If yes, then you are at the right place. Here we have aligned some of the most amazing images of simple back hand mehndi designs 2023. You can add flowers and small petal designs to make simple back hand mehndi designs look more pleasing, and the best part of learning to make this design is that it will never go out of the trend. You can check various images of back hand mehndi designs to find the ideal one from the latest collection of new mehndi designs 2023. You can use these soulful mehndi designs on your wedding or for the upcoming wedding of your friend or cousin.
Full Back Hand Mehndi Design – Intricate and Delicate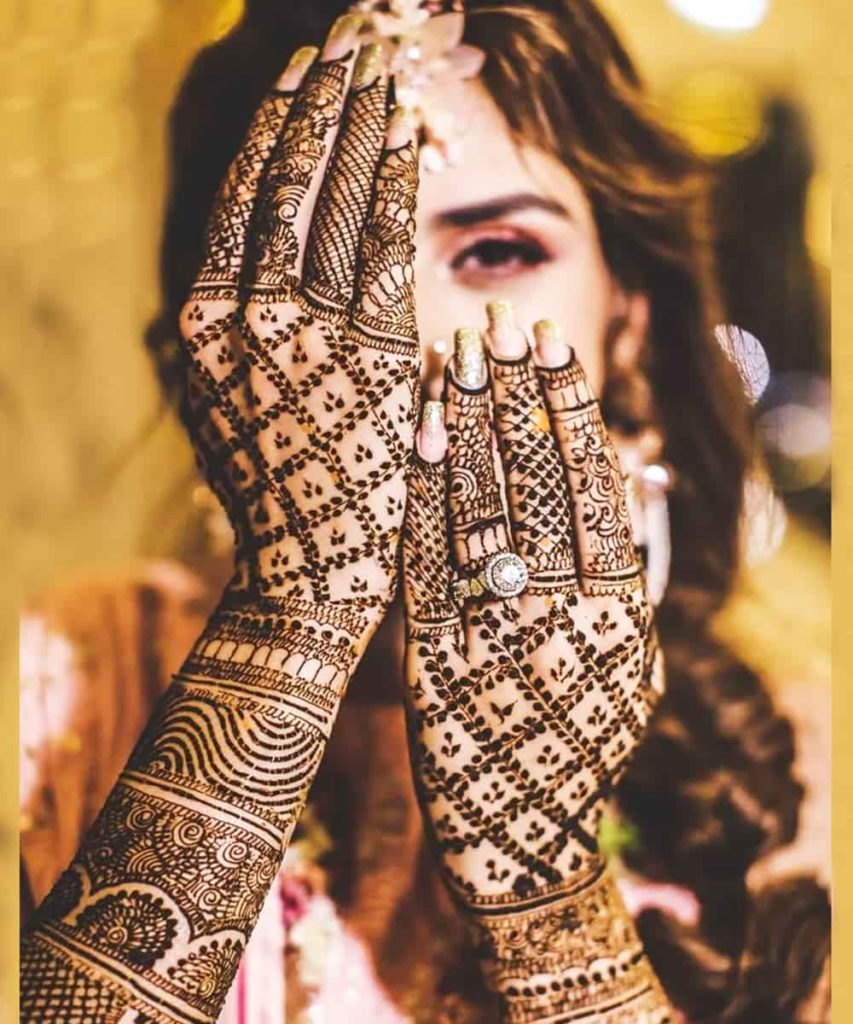 The full back hand mehndi design deserves an equivalent consideration. Here we have shown a simple yet latest full backhand mehndi design which adores your presence for the beautiful eve. While a lot of women prefer having a basic long bel on the back hand, so break the stereotype and apply a beautiful full back hand mehndi design. This new mehndi designs 2023 is something so unique that will faint you with its charisma. This full back hand mehndi design is a sure shot to give for your next event.
Back Hand Arabic Mehandi Design – Pleasant yet Stylish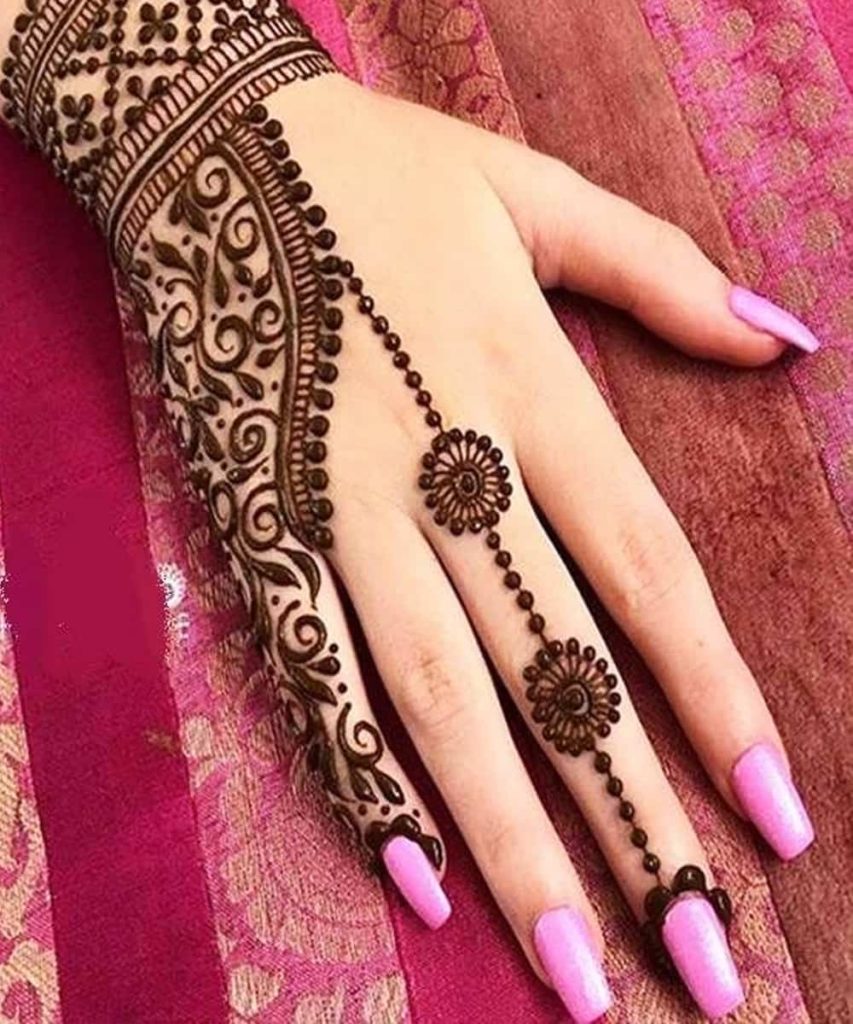 Back Hand Arabic Mehandi Designs have become exceptionally popular these days because of the pleasant Arabic patterns. Arabic mehandi designs for back side of hand are trendy yet simple because it uses smaller shapes. Here we have shown the pleasant back hand Arabic Mehndi design which is very easy to put on your back hands. Pin this new mehndi designs 2023 to your collection and amaze the occasion.
Mandala Mehandi Design – Elegant and Classic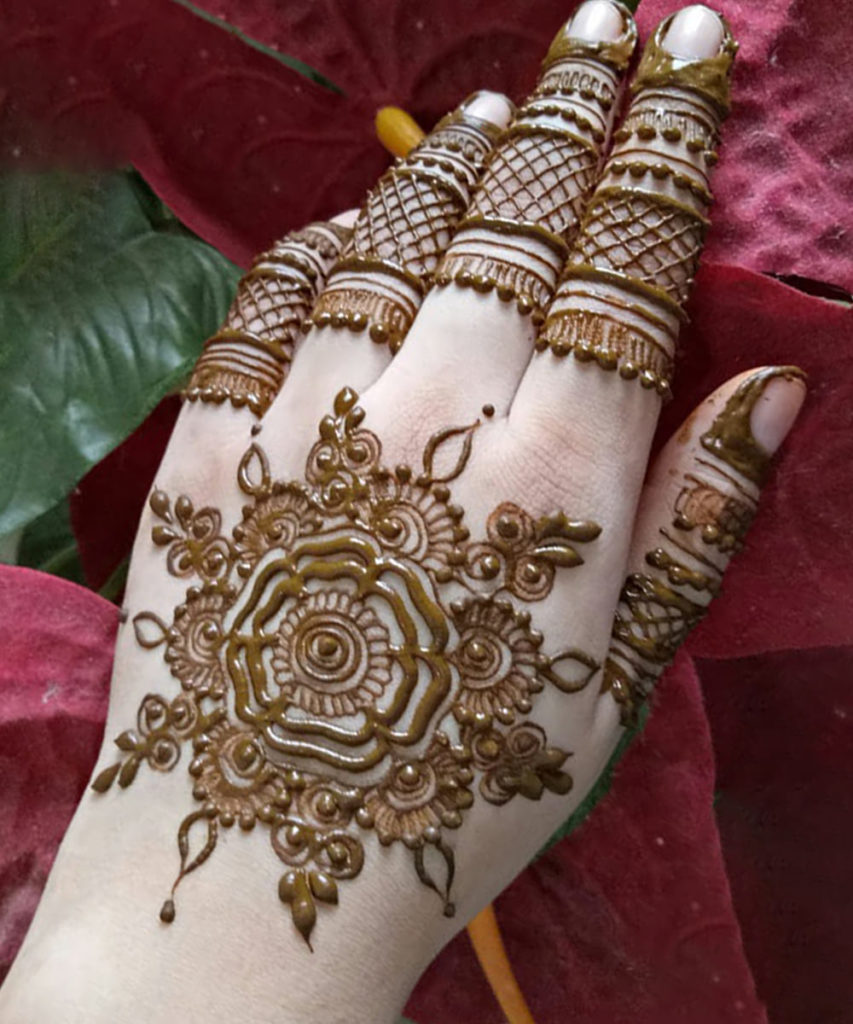 Mandala Mehandi designs are one of the latest mehndi designs 2023. Mandala Mehandi design is made in the circle shapes. This circle shape mehandi design is very popular and can be made very easily with little practice. This elegant Mandala Mehndi design looks very heavy and is perfect for any women who want to slay with traditional cum new mehndi designs 2023 on any occasion.
Rangoli Mehndi Designs 2023 – A Modern Touch to Traditional Designs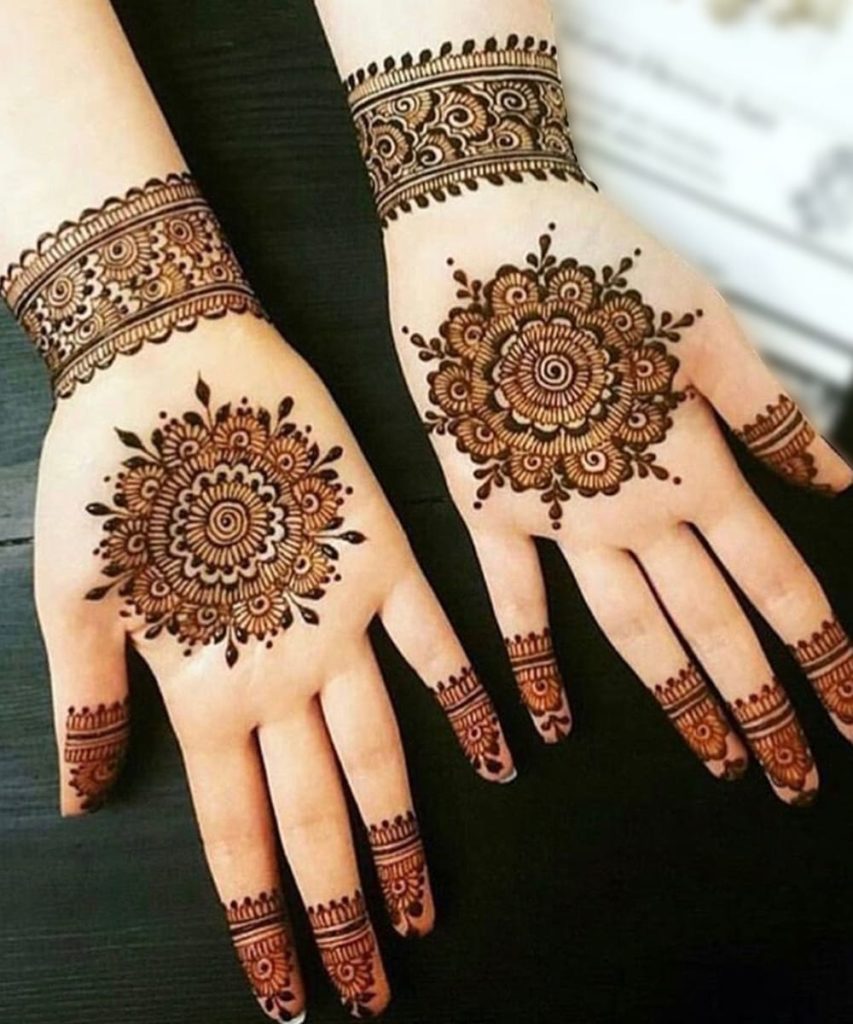 Rangoli mehndi designs 2023 are up in the trend for all the right reasons. Rangoli Mehandi designs are the same as traditional Mehandi designs made in circles but with modern twists. This new mehndi design is perfect for those girls who like to keep things simple and elegant. The best thing about this Rangoli mehndi designs 2023 are that it can be made without the help of Mehandi experts using DIY tricks.
Now that you have seen all the best and new mehandi designs of the year 2023, we hope that you have saved some of the pics with the ideas and suggestions. Because the words are full of wisdom and will help you and your girl friends to have the design they deeply desire or could even personally instruct the mehandi maker to make the selected or particular design. Pro tip: Make a collection of your favorite new mehndi designs 2023.
Checkout some popular Beyoung Blogs of 2023: Indian Wedding Hairstyles, Haldi Dress for Bride, Simple Lehenga Design, Latest Blouse Designs , Pre Wedding Shoot Locations, Beach Outfits, Smart Casual for Men and many more.