9 Days, 9 Looks With The Best Navratri Outfit Ideas In 2022
The most awaited season is about to arrive. This is the season of dance- this is the season of Navratri. With each day comes the new energy to dance more. So, to add spark to this event, here are some of the Navratri outfit ideas which will bring light to the night. Choose a different dress for a different day for making each day count.
Best Navratri Outfit Ideas in 2022
This time let's celebrate Navratri by making each day more unique and memorable. So, here are 9 different Navratri outfit ideas for being distinct on each day.
Navratri Ke Nau Colour Saree
Navratri Lehenga Choli
Indo Western Navratri Outfits
Garba Chaniya Choli
Traditional Denim Jacket
Navratri Kurti
Dhoti Salwar Suit
Garba T Shirts
Punjabi Sharara Suits
Navratri Ke Nau Colour Saree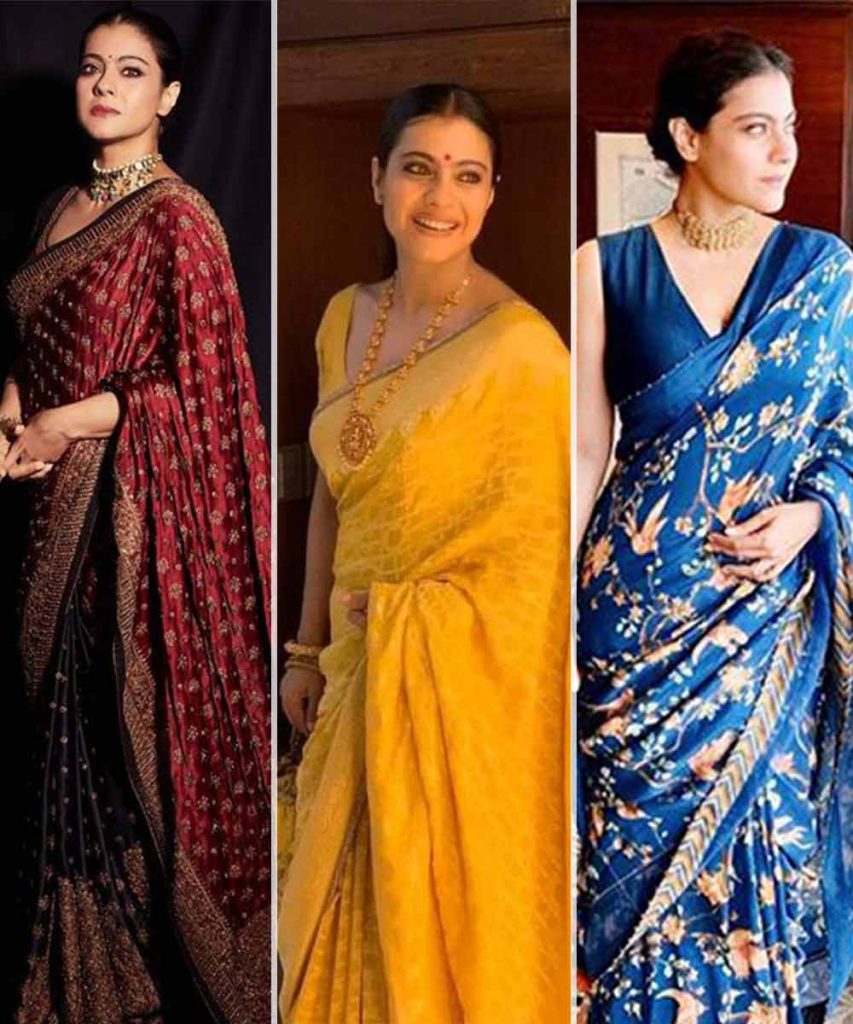 The feel of Navratri is with the lights, the groups, dance, and the ultimate Navratri outfit ideas. One such idea is with the Navratri Ke Nau color saree. This saree signifies 9 colors and 9 feels of the 9 days. Such blooming Garba outfit ideas will make your event way more happening. The best part comes with the accessories that will let the ladies dive into awesomeness.
Navratri Lehenga Choli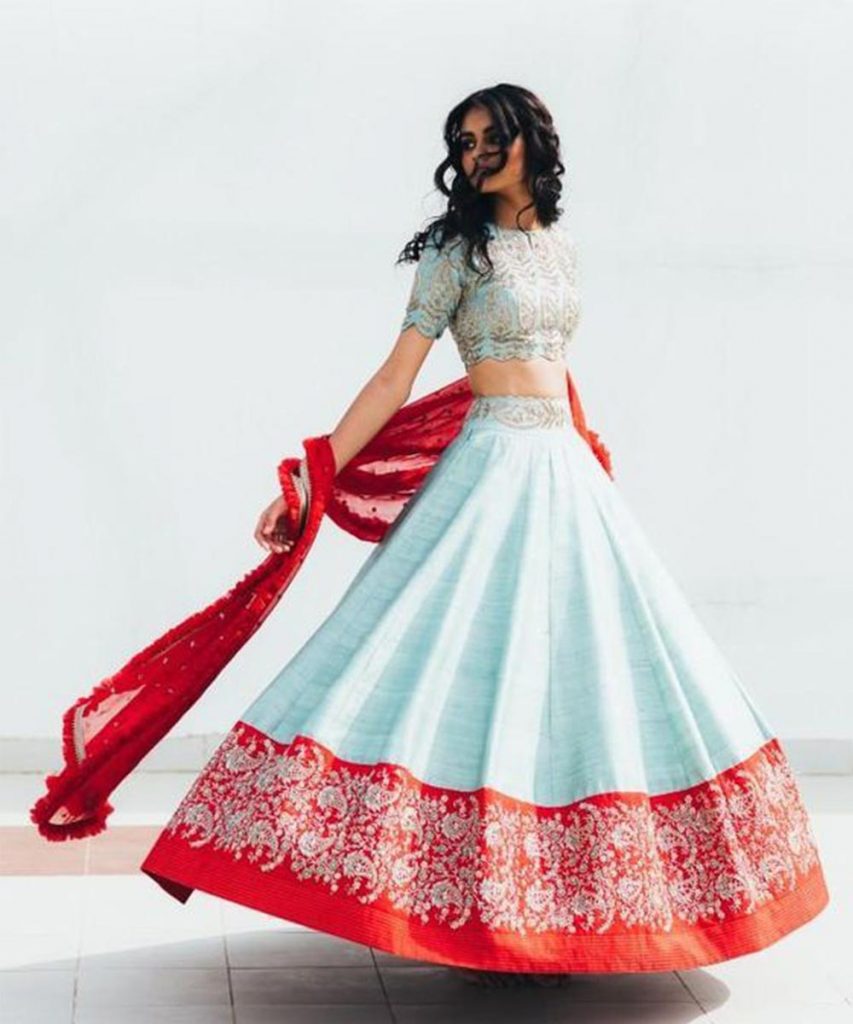 Navratri lehenga choli is a must for at least 2 days because the flair of lehengas during the turn arounds is simply bringing the vibes of Navratri. Do Nagada sang dhol with this traditional Garba dress and get all set for sweating and dancing your heart out. Look online and you will not be short of colors with the stunning and lit lehengas and the classiest lehenga for dandiya night.
Indo Western Navratri Outfits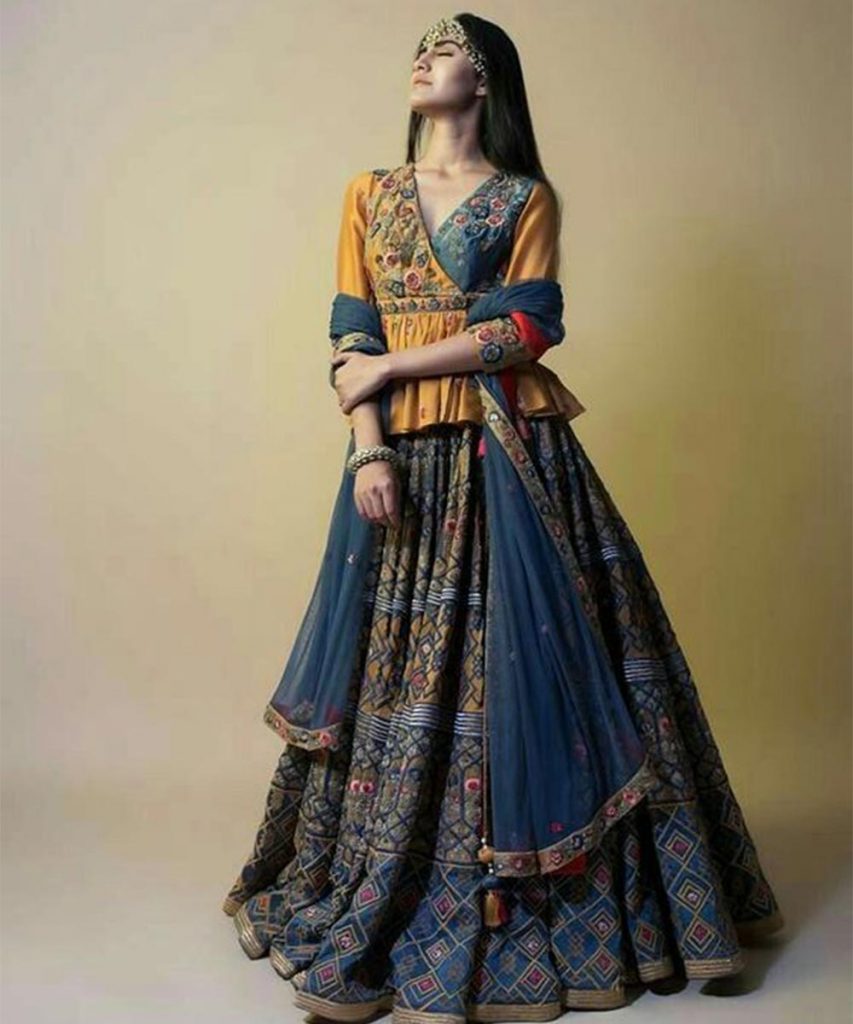 Indo western styles are being new, especially today. All thanks to the level of comfort with the Indo western Navratri Outfits, which makes it comfortable to dance in. The Navratri outfit ideas are all about taking your comfort to the peak so that you can roll in dance without any other thoughts. Moreover, this modern Garba dress will also give you so many fashion innovations and the latest looks, according to the trends of 2022.
Garba Chaniya Choli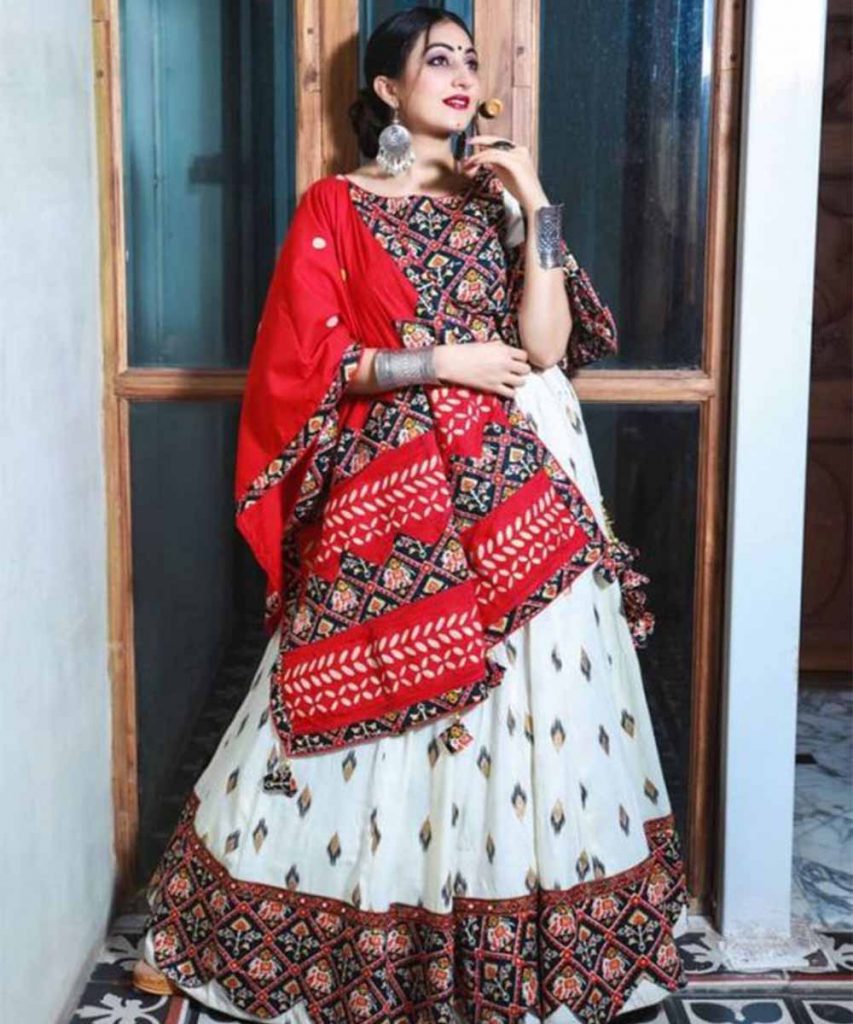 One of the Navratri outfit ideas which will never fail you even in most situations is a Garba Chaniya choli. Chaniya cholis get you the traditional vibe and make you feel like you do not need anything more. The Garba Chaniya choli brings you all the more Gujrati fashion with the mirror work, sequins work, and dark colors. Choose the best match for you, and do not forget to put on the silver metal jewelry which is definitely there to exaggerate your Navratri look.
Traditional Denim Jacket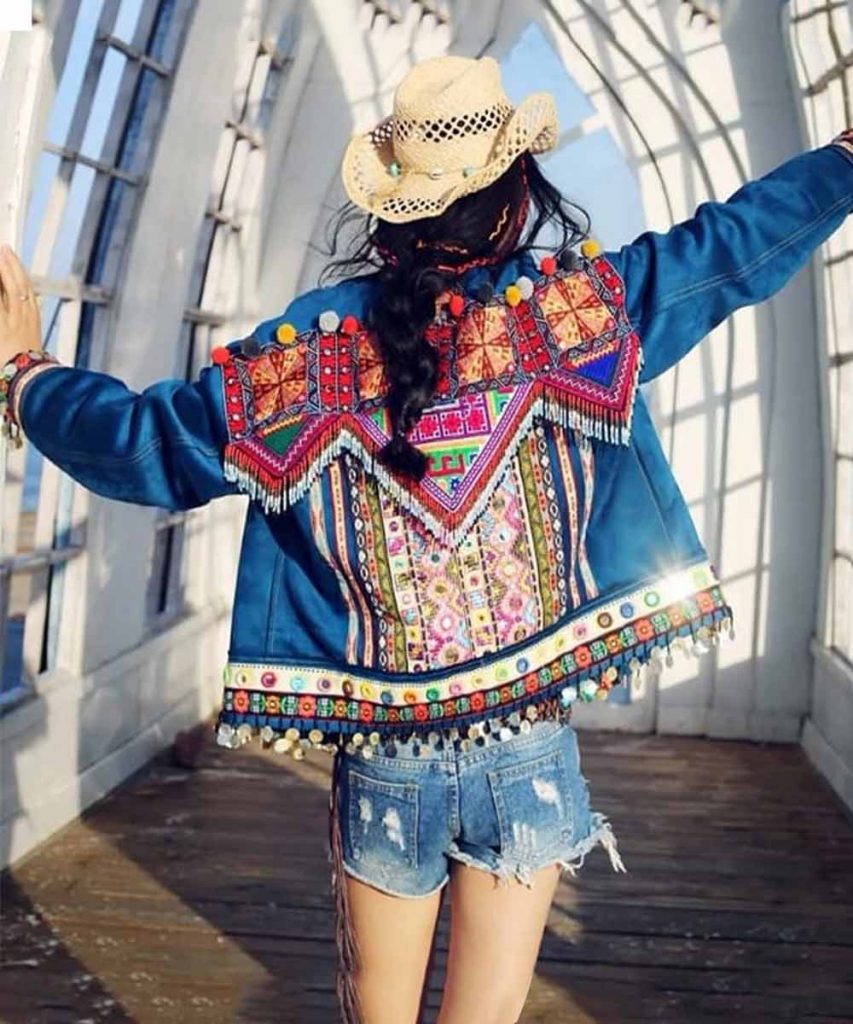 Wondering why a denim jacket for Navratri? This is because it is not just a jacket but a traditional denim jacket with traditional prints enhanced on fine denim. You can choose out of sleeveless jackets and those with sleeves. Believe it or not, but the Navratri outfit ideas like these will make you totally out of the box. A jacket on traditional attire, and you are all good to go for an iconic look which no one else has tried before.
Navratri Kurti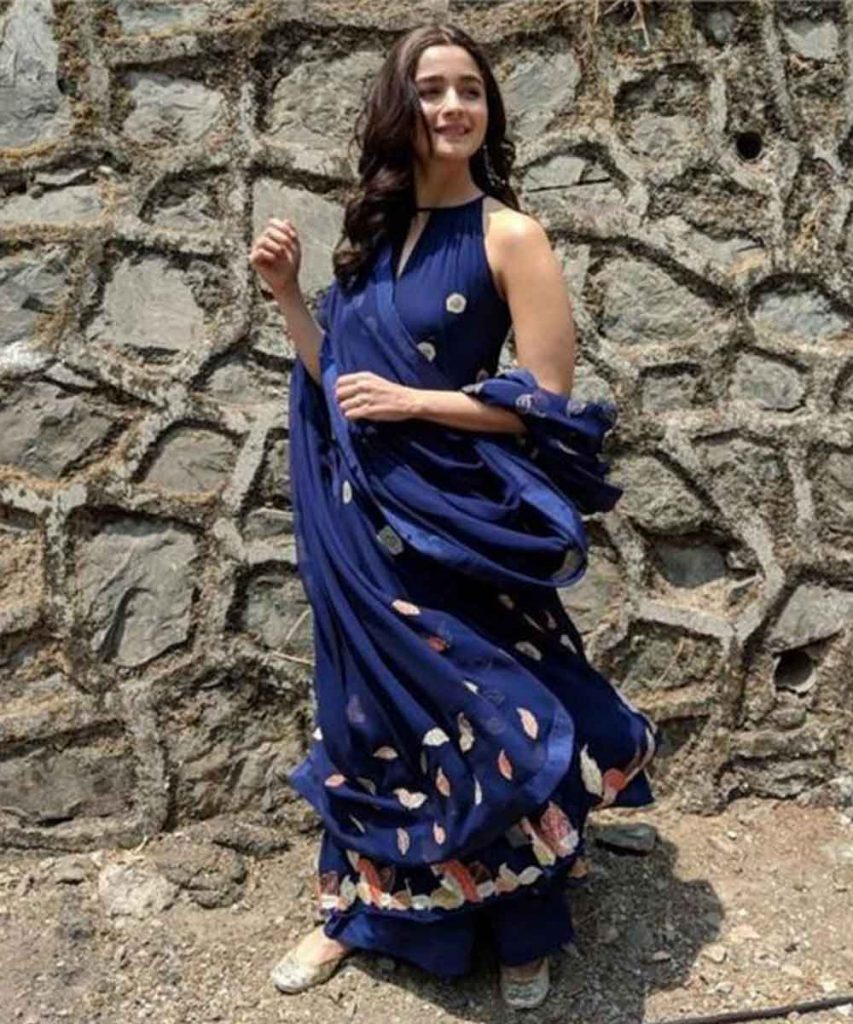 A kurti is the quickest solution for those who have got late while getting ready for the dance. The best part is that Navratri Kurti comes with an all different feel. With so much work, embroideries, and colors, this apparel is a one set go. This Garba outfit is also the best thing to go for with denim jeans, palazzos, and even a long skirt.
Dhoti Salwar Suit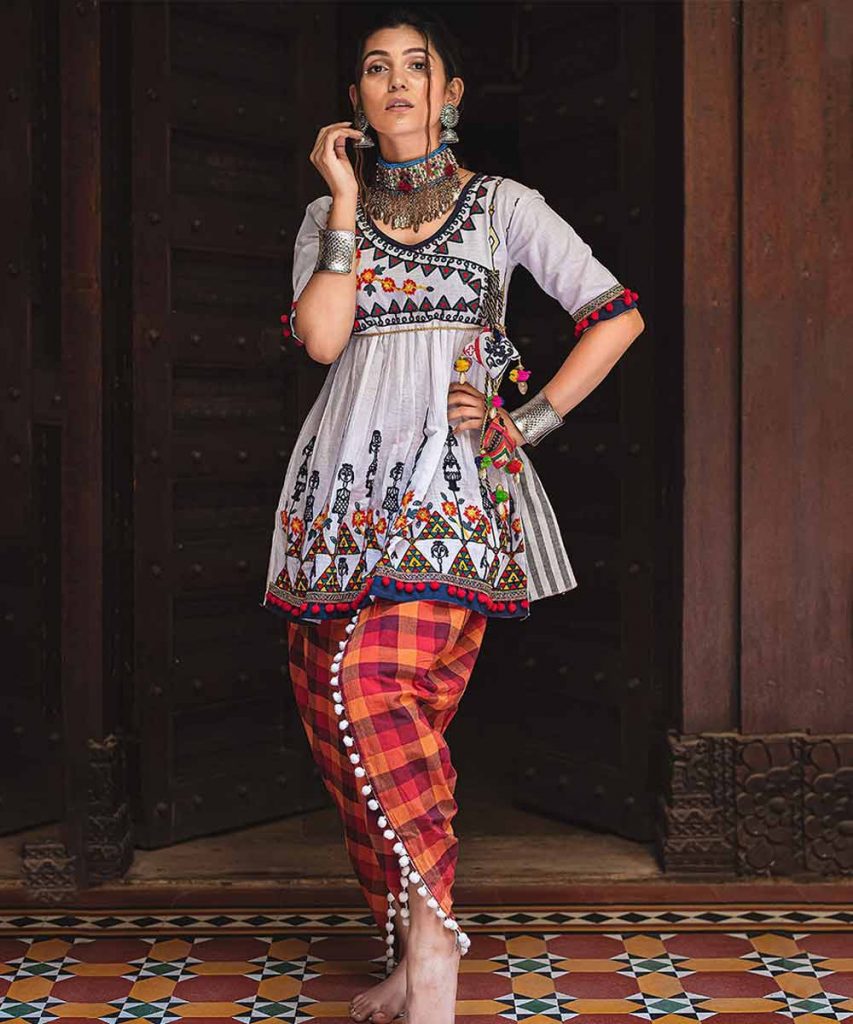 This is for sure an all-time favorite. It is just a full-fledged dhoti salwar suit that blends perfectly with your mood. Get a traditionally designed suit for you and dance till the last minute. It is light in weight and very handy to carry. Many women prefer this dandiya nightdress when they are very tired of carrying the lehengas.
Garba T Shirts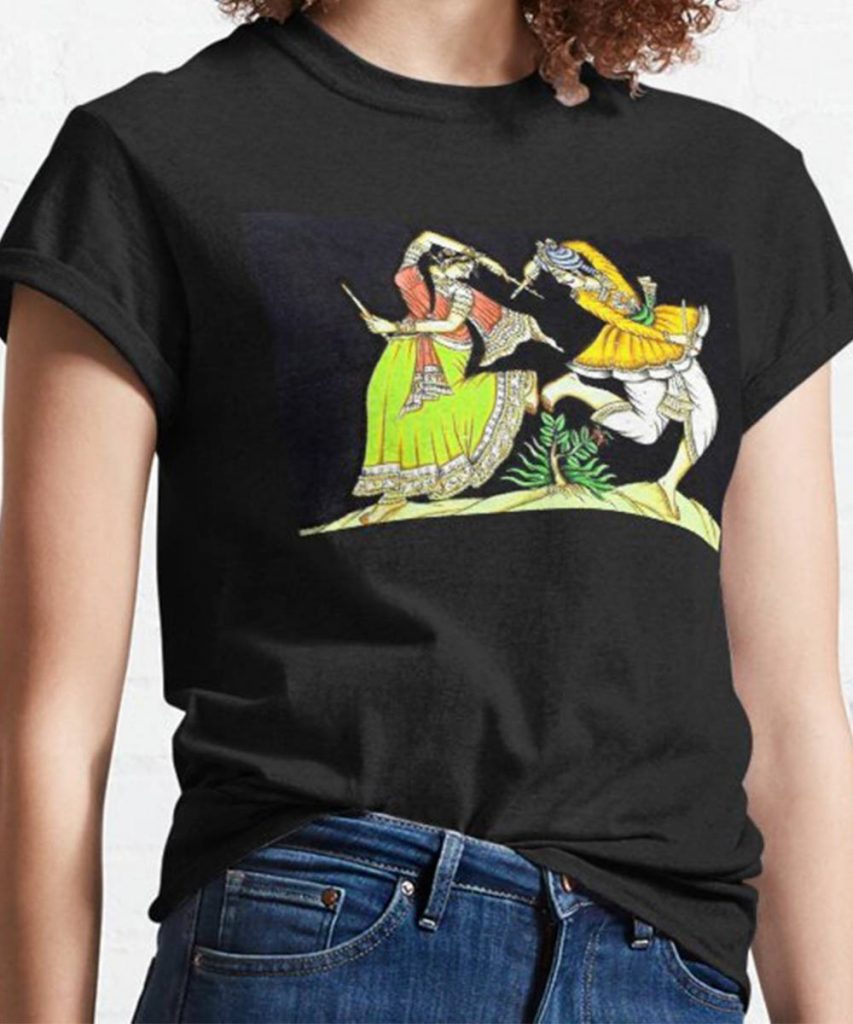 Yes! Men have this quirky option too. This option involves happening apparel ideas like Garba T shirts. this has some amazing patterns on it which clearly flaunt the dandiya feel. You can enhance these T shirts with jackets, dhotis, or any other traditional accessories. It will enhance the look of the dresses for Navratri Garba. Men definitely love this apparel because it matches their Navratri Outfit Ideas in every sense.
Punjabi Sharara Suits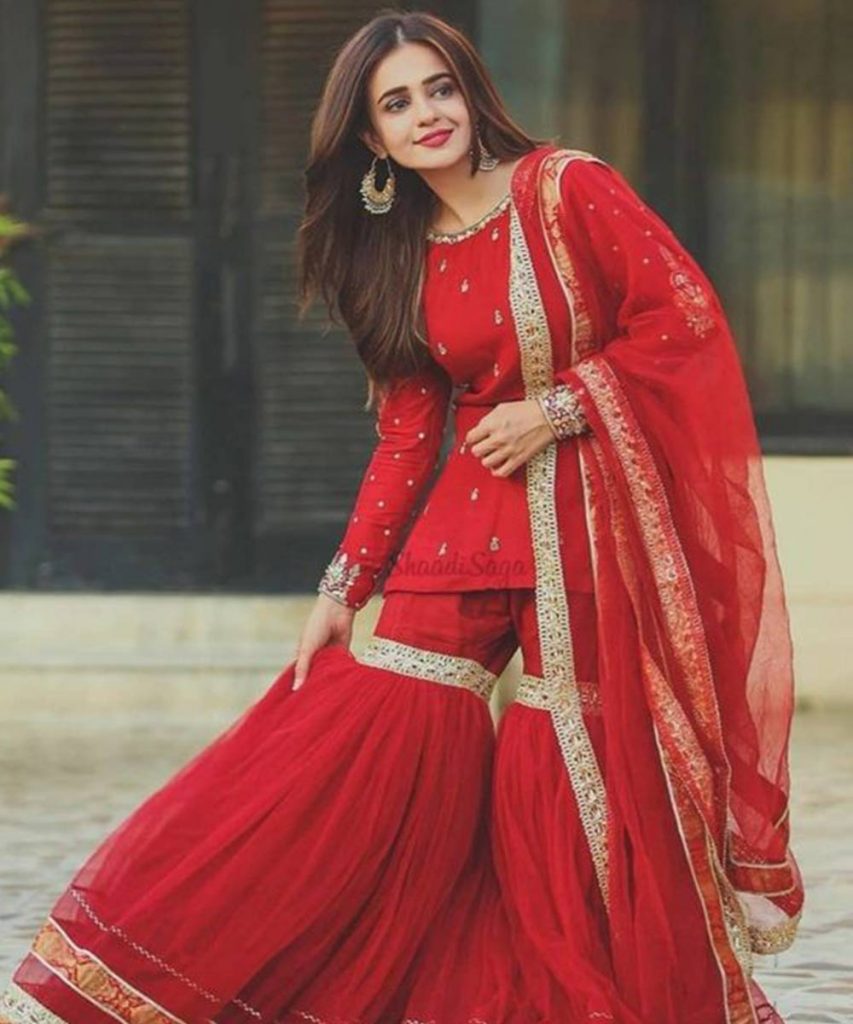 Gujarati and Punjabi. What a blend! A Punjabi sharara suit on a dandiya night gives a happening go-to look. Ladies will not only come to dance, but this will also come out as a Navratri look after which no one will get their eyes off her. Choose dark colors above and contrast the colors of the Navratri outfit ideas for getting that amazing look. These are some of the perfect Garba outfit ideas that will make both men and women look happening and flame their energy. Pick your OOTD effortlessly with these blogs.
FAQ
Why do the Colors of 9 days in Navratri change every year?
Navratri fest has 9 colors for 9 days as it depicts the 9 faces of the Goddess. These days change according to the tithi dates falling in the English calendar. The color changes according to this date.
Which color Lehenga Choli Suits on Fair Complexion?
Generally, dark-colored lehenga choli like black, dark blue, maroon, etc. colors looks the best on fair complexion.
What is the Difference between Lehenga, Ghagra, and Chaniya Choli?
The basic difference between the lehenga and Ghaghra choli is that the lehenga is worn on celebrations and special occasions, while Ghaghra and Chaniya choli is light in weight and is worn casually by women on regular basis.
Read More Latest Blogs