Best Ways to Wear Half Sleeve Shirts
It is just a matter of time when one genre of apparel is trending and one goes out of fashion whereas there are certain types which never go out of the league in fashionable apparels. One of the prime clothing which is a "must-have" in the closet is the half sleeve shirts or Mens short sleeve dress shirts. From the formal to casual occasion the short sleeve button up shirt is best to wear and depicts a wise choice in fashion as well. The basic agenda of wearing a short sleeve dress shirt is to keep the person calm and composed. However, a unified look is achieved with this amazing short sleeve dress shirts mens when paired with diverse apparels to give a flaunting look. To enrich some cool fashion styling tips in half sleeve shirts, check out the quick hacks to attain an alluring look with half sleeve shirts.
When It Is an Official Work Wear Half Sleeve Shirts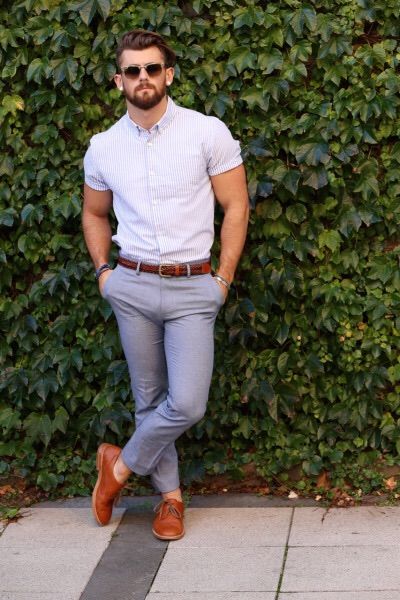 Source – Pinterest
As mentioned above, the half sleeve shirts are best to showcase the elegance as formal attire. A neutral colored shirt with chinos paired with loafers or formal shoes keeps your personality intact and shows your fashion sense. Here you can also go for the strip line shirt and blend with a fitted trouser to give a cool and professional look. Just tuck in the half sleeve shirt to maintain the decorum of the workplace and you are all set to hit the office with short sleeve dress shirt style.
Half Sleeve Shirts For Weekend Style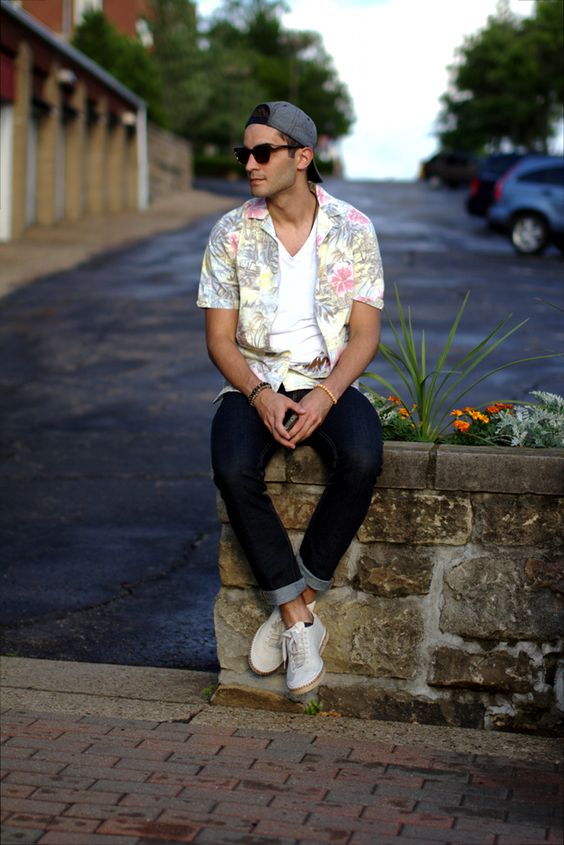 Source – Pinterest
The bold print half sleeve shirts are best to go for the weekend where you can wear as an open shirt under a plain t-shirt. You need to be quite particular with the t-shirt selection as it should match or compliment with the shirt. Beyoung is the perfect store where you can find solid or neutral color t-shirt to fuse with half sleeve shirts. Here you can go for the skinny jeans may be denim with a pair of sneakers for a perfect Half sleeve shirts outlook.
Time to Become A Beach Boy By Wearing Half Sleeve Shirts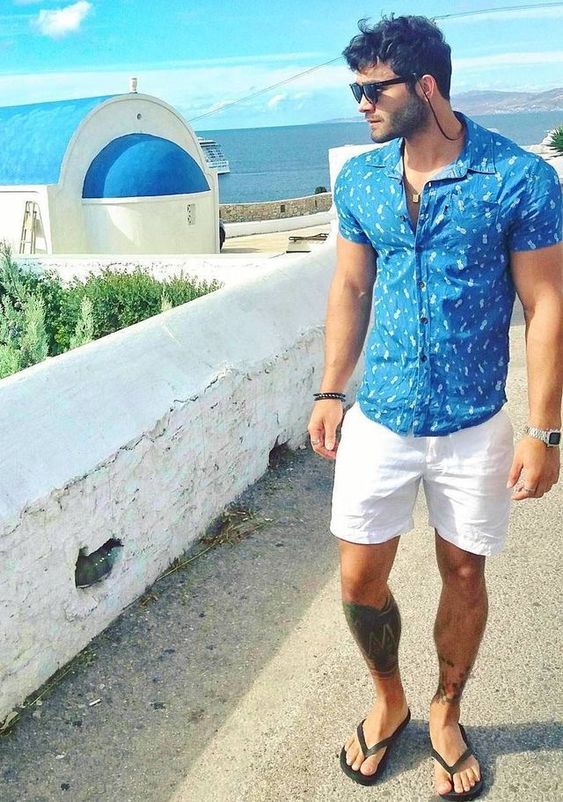 Source – Pinterest
When the summer hits the corner the beach calls you for the weekend chill. Then to give a stylish appearance there as well the half sleeve shirts are best to opt. A simple printed one or a plain shirt is perfect to choose. Fuse it with shorts may be cargo or chinos shorts to give a relaxed feel. Speaking of the footwear then sliders are good to go.
Dos And Don'ts for Short Sleeve Button Shirts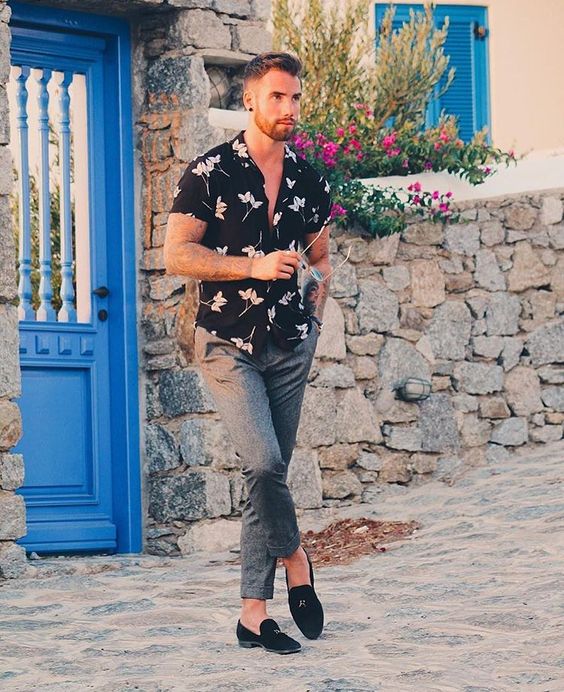 Source – Pinterest
While choosing a short sleeve buttoned shirt or half sleeve shirt for you there are certain things which you need to consider. Starting from the fitting of the half sleeve shirt, make sure the chest and sleeve of the half sleeve shirt fit perfectly. Most precisely the sleeve should end near the biceps. The versatility of short sleeve dress shirt is you can easily play with the print for instance stripes, floral, checks and likewise.
Basically, the short sleeve shirt is a staple to the wardrobe which keeps you all set in the rainy or summer season. Fuse the style according to the eve and show your elite choice in the fashion by wearing half sleeve shirt.
Check out some popular Beyoung Blogs of 2020: pencil skirt dress, party wear dress for mens in summer, types of shorts, types of shrugs , Pre Wedding Shoot Locations, Beach Outfits, Smart Casual for Men and many more