Top 5 Trendy Pencil Skirt Dress Styling Tips
A power pack pencil skirt dress styling tips that will nourish the pencil skirt outfits in the most adorable ways. Get along the pencil skirt with a top outfit to slay the occasion.
Pencil Skirt Dress is one of those staple clothing that is gaining utmost attention these days because sooner or later everyone wants to create a style statement that is well known for keeping the pencil skirt outfits chic and composed. Pencil skirt acts like magic to the clothing sector because no matter what the occasion is you can always count on it, you name it and an elegant pencil skirt outfit is ready-to-go. Whether you are looking for formal attire (white shirt and pencil skirt) or just casual clothing; a pencil skirt dress is all set to slay. Here you will read about a Pencil skirt styling i.e Pencil Skirt with Top, Pencil Skirt with Crop Top, White Pencil Skirt and Crop Top, Black Pencil Skirt dress and White Top Outfit and Follow the pencil skirt fashion.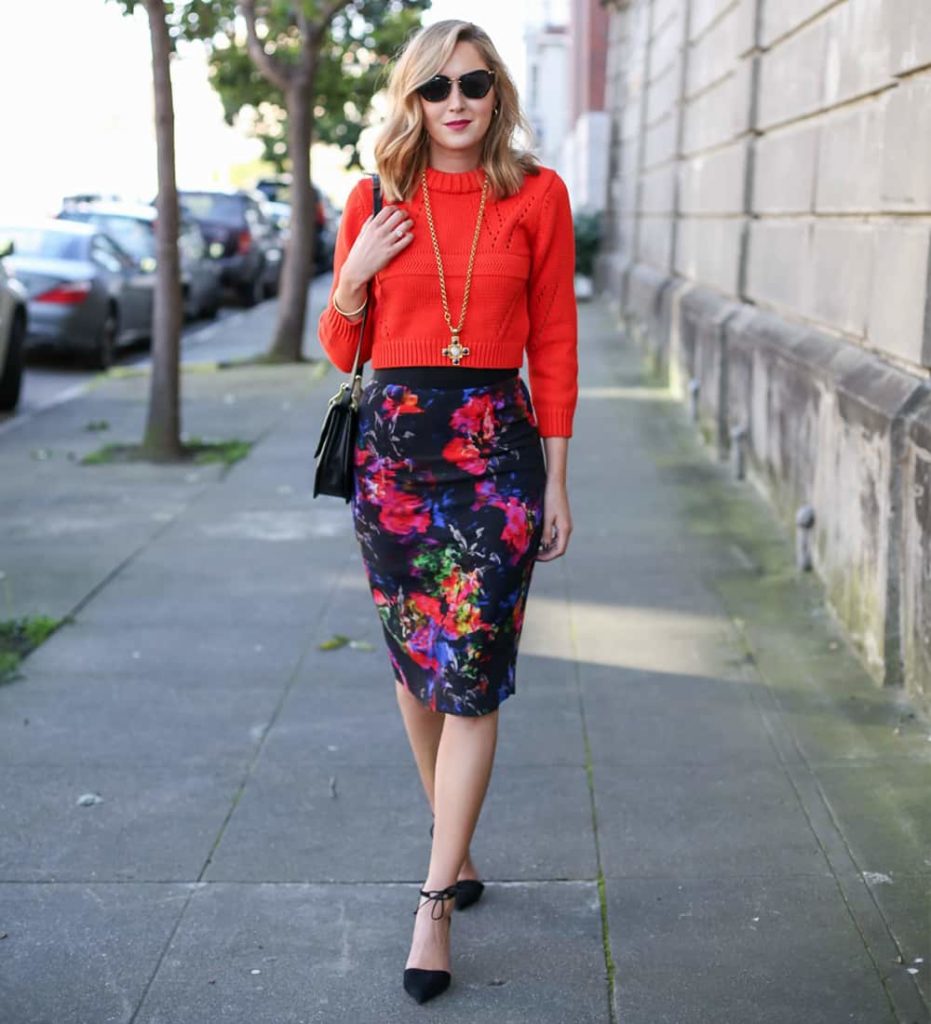 Splendid Pencil Skirt Dress Styling Methods
pencil skirt dress is non-other than skinny clothing that is perfect to carve the personality into a sumptuous way that eventually results in receiving flattering compliments. Here are eye-catchy ideas to style pencil skirt Outfits for the party.
Pencil Skirt with Top – Stylish Pencil Skirt Outfit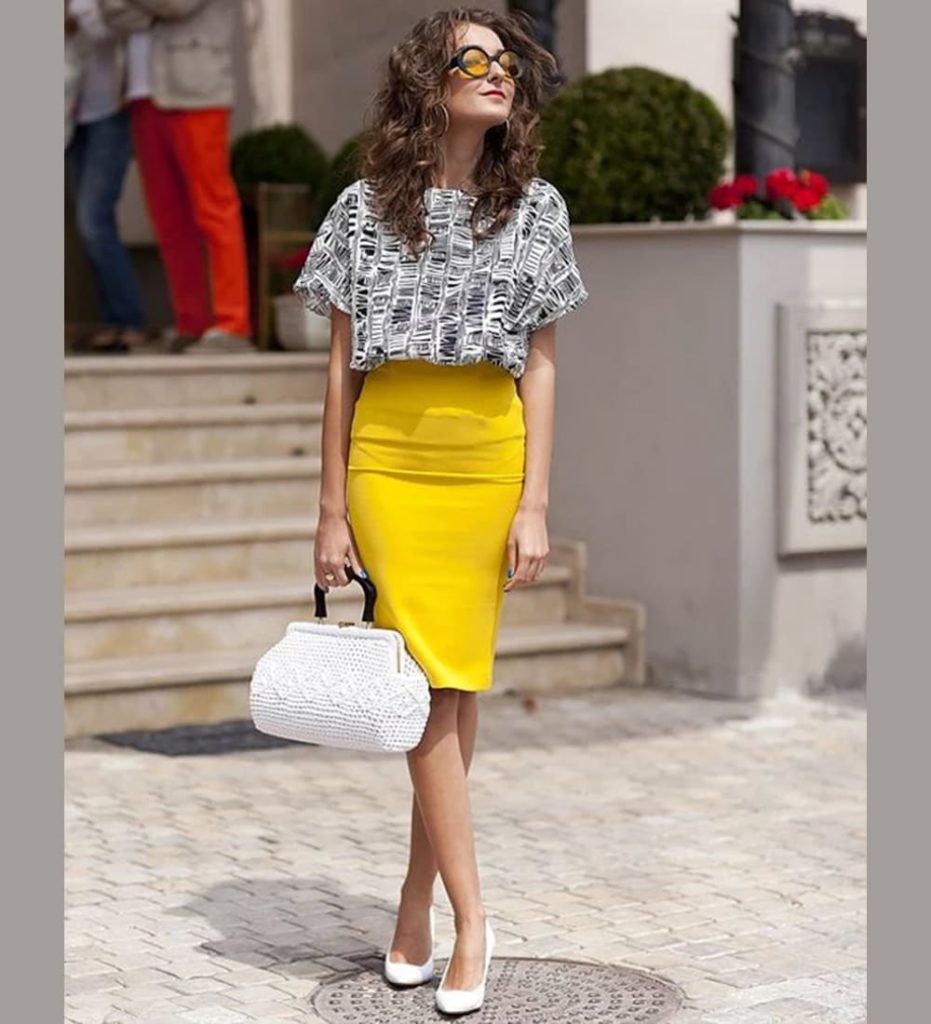 Itself Pencil skirt dress with top holds the breath of passing-by when it is worn. However, there are various types of clothing that can be paired with a pencil skirt outfit. Let's check out the foremost type of pencil skirt with top. Here you can consider the "top" as a simple graphic t-shirt, solid t-shirt, crop top, shirt, or any other upper wear that increases the overall aesthetic appearance of the pencil skirt. It gives a beautiful compliment to the overall attire. Therefore, take a precise call to the same.
Long Pencil-Skirt with Top – Elegant Pencil Skirt Outfit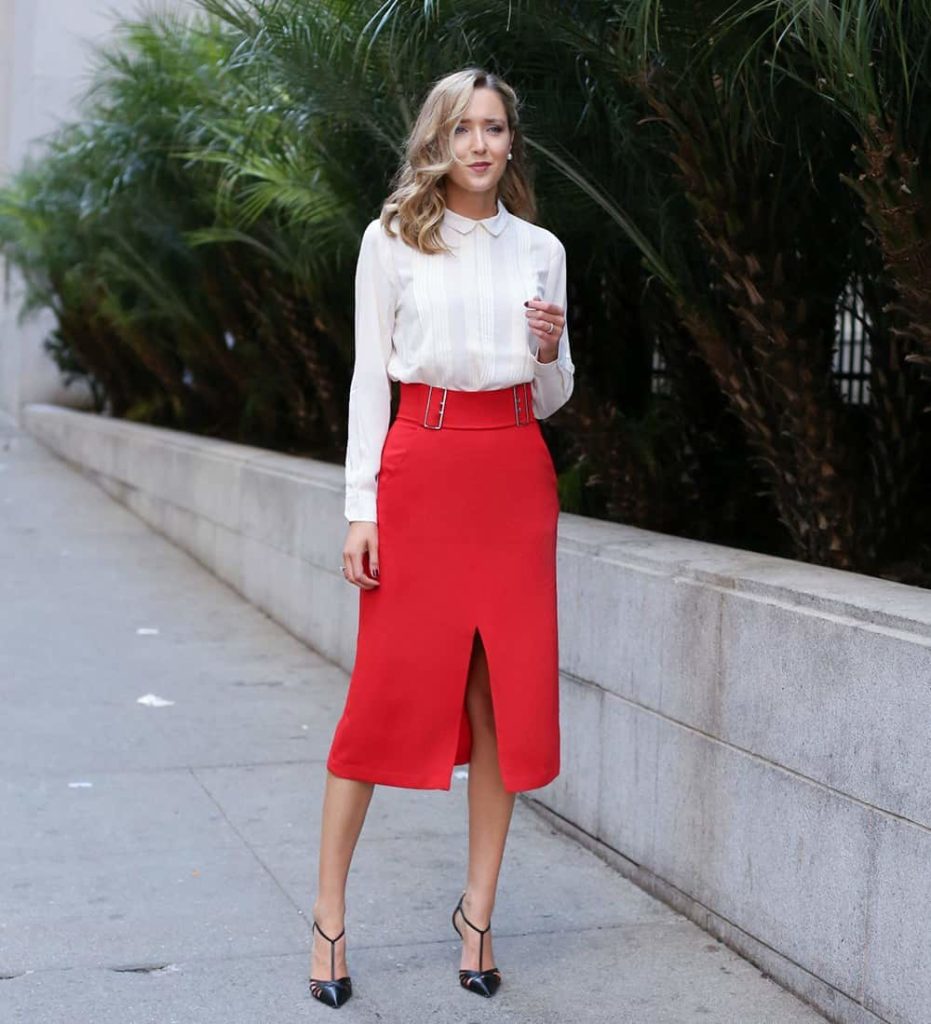 Another in the beatific women's closet is the long pencil-skirt with top which is known as formal clothing. This Outfit is imperative clothing that is simple yet classy. Prefer wearing a Long pencil skirt specifically balloon pattern shirt, checkered, or solid color to blend the look in a desirable way. The further layering of the blazer on the top is quite appealing as it gives a proper finish to the long pencil-skirt with top outfit.
Pencil Skirt with Crop Top – Unique Pencil Skirt Outfit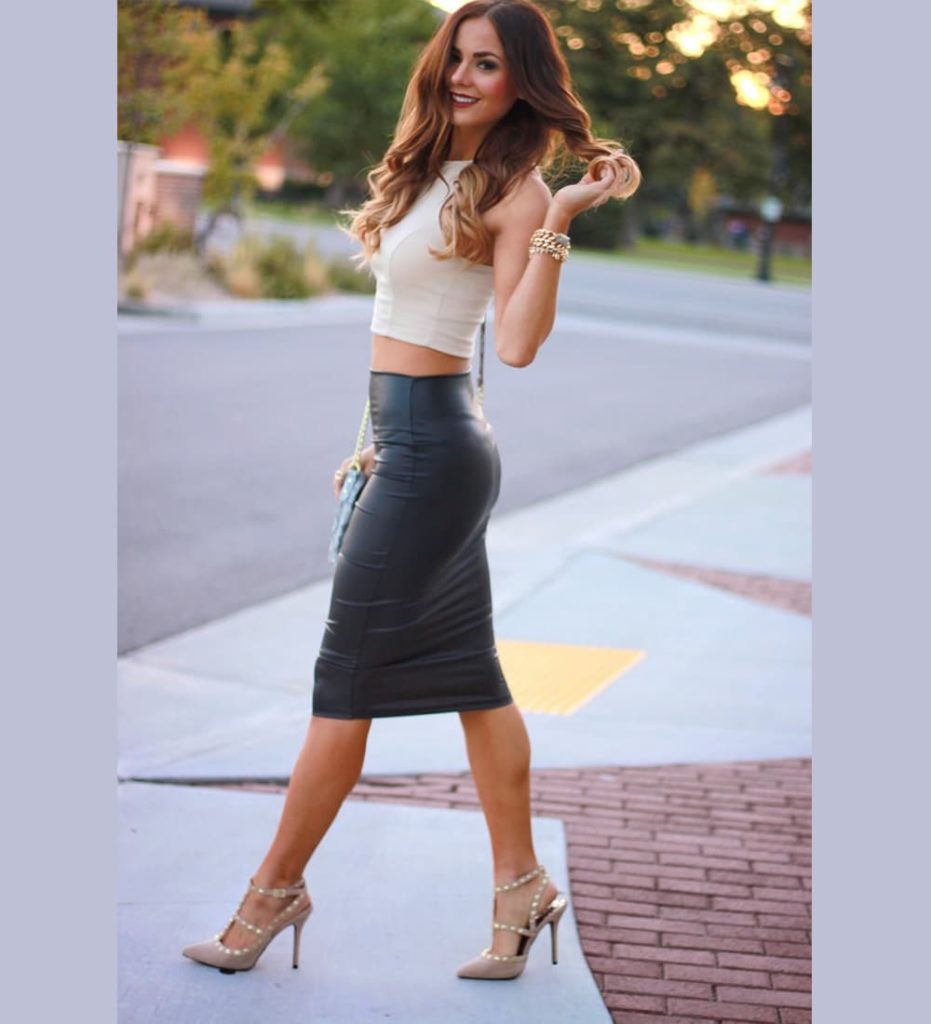 "Yet again the Pencil skirt with crop top " – this is a very genuine notion which every girl thinks of because the styling methods of a crop top with a pencil skirt is immense. There are various types of crop tops for instance plain, printed, full sleeves, etc. Despite the fact you own any type; it is a cakewalk to shop the best quality pencil skirt with crop top. It is one of the most happening Pencil skirt outfit ideas that let breach the basic styling and provide utmost comfort as well.
White Pencil Skirt With Crop-Top – Classic Pencil Skirt Outfit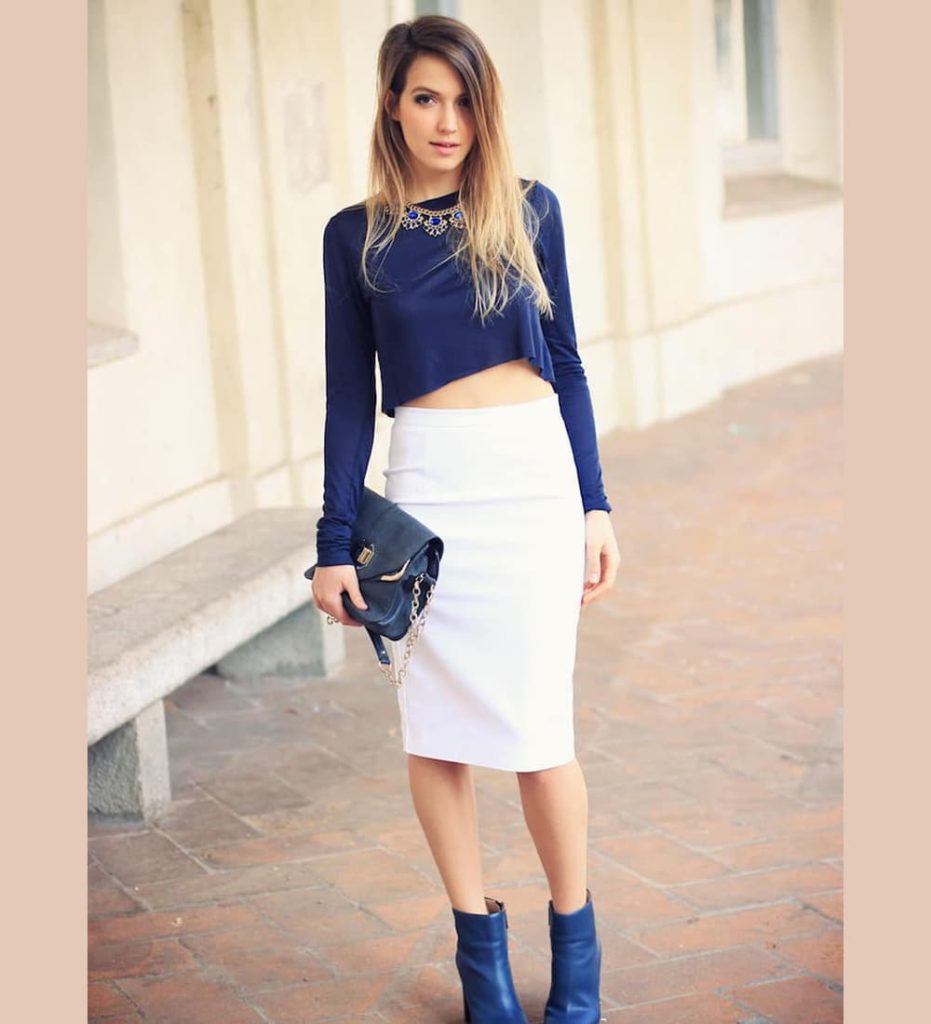 So, to fulfill the fashion dreams across a pencil skirt fahion the white color is inevitable. Yes! The white pencil skirt and crop top open hundreds of styling options where you can pair the white pencil skirt with the dark-colored crop top may be printed, floral, plain or any other patter. The fun fact is every type of crop top goes well the white pencil skirt. Further, you can layer the white pencil skirt and crop top with an open short jacket prefer denim or cotton jackets.
Black Pencil Skirt and White Top Outfit – Professional Pencil Skirt Outfits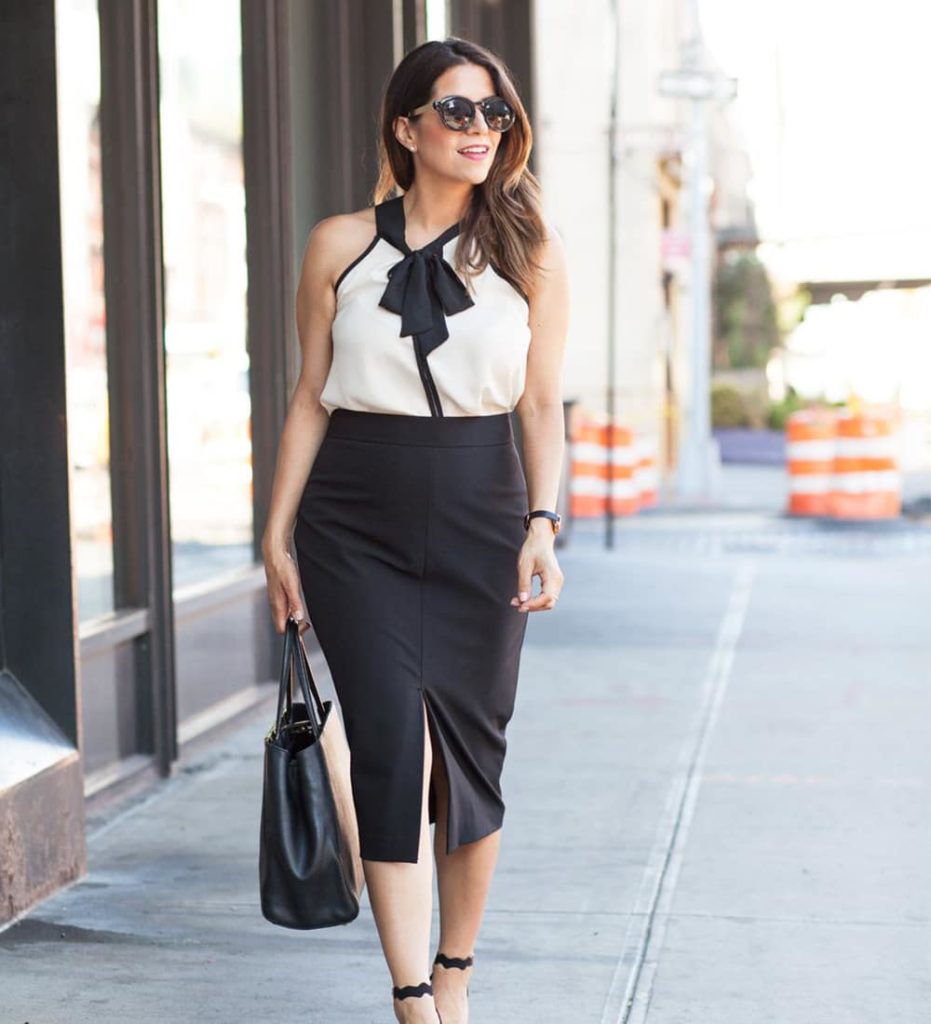 Always and always the black pencil skirt looks with the white top is outstanding and evergreen. The monochrome is not known from today or tomorrow whereas it is as astonishing that you can think of a perfect Pencil Skirt outfit. The black shirt with white top is undoubtedly beautiful apparel which raises the standards at once. To always attain a stunning look the pencil skirt outfits for a party are perfect to wear.
So, what are you thinking? Ok, let's ease the process in the upper wear because you might be quite choosy in a pencil skirt dress. Beyoung has recently revamped the women's t-shirt and crop tops that are best to pair. If you missed the trend then don't miss out on the latest patterns and designs at Beyoung.
Check Our Here More Interesting Blogs: summer outfits for women, Types of Chokers, Types of Sunglasses, how to wear suspenders, How to wear chinos, Types of Jeans , etc
Stay tuned for the latest fashion updates.
Kudos Folks!