How to Wear Saree in Different Style Ideas – Best Saree Wearing Style 2023
"Here is our blog about Best Saree Wearing Styles in 2023. If you are looking for new and interesting ways to wear saree, then you are at the right place. This Beyoung blog will take you through an informative ride where you will learn about How to Wear Saree in Different Style"
Everything is getting modernized in Indian weddings and hence different styles of saree wearing are introduced nowadays. It is the most precious garment and is coming with many contemporary touches. It's all because of the innovative thinking of the fashion designers and ravishing talented fashion stylists who are introducing in the ever-growing market the new and different styles of saree draping. Bollywood celebrities to real brides, everyone is seeking how to wear saree in different style. Experimenting with saree wearing styles has become quite fashionable. And we have recently come across some of the best saree drapping styles that we couldn't help but share with you beautiful ladies out there.  And who doesn't want to be a head-turner in a wedding!
Let's go ahead and see how to wear saree perfectly and how to wear saree step by step  that would make you look stunning.
Best Saree Wearing Style For This Wedding Season 2023
Best Saree Wearing Style 2023: Sarees are the finest variety of Indian clothing that one can have in their wardrobe, but when it comes to saree wearing style, many of us get confused and pick wrong styles. Well, to end your confusion, here is the quick guide on different saree wearing style.
Dhoti Saree Wearing Style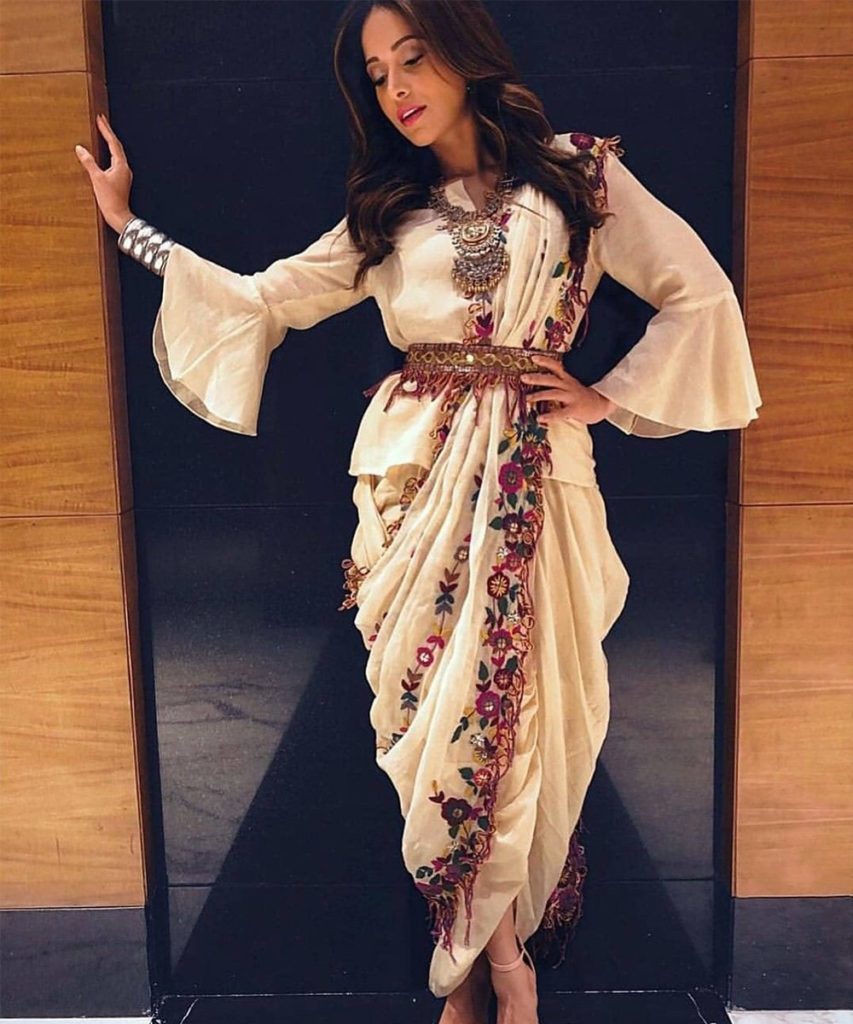 It is the most beloved saree wearing styleof all. This Dhoti style saree is very much similar to pant style drape and in this can be found a great combination of traditional and contemporary ways. The dhoti style drape is another different way to wear saree that has been made famous by star icons like Shilpa Shetty, Samantha and Sonam Kapoor who have been known worldwide for their fashion taste.
Famous Lehenga Saree Wearing Style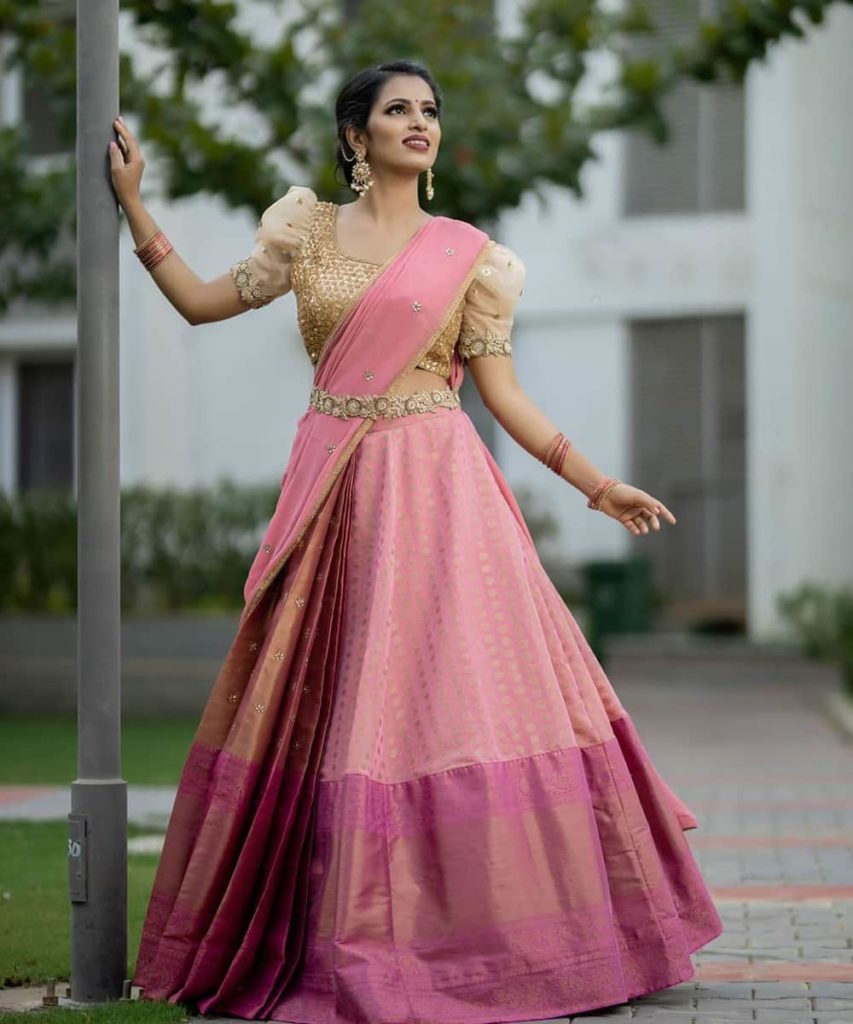 Why go after a costly lehenga when you can have it through your lehenga saree style? Yes, that's correct. It comes best in the "How to wear saree with pleats." The simple lehenga design of the drape is extremely dope and easy to have it. all you are required to do is keep pleating and folding the entire 6 to 9 yards. Of course, you're supposed to leave some of the pallus down.
Wear Saree with Belts – Quirky Yet Fascinating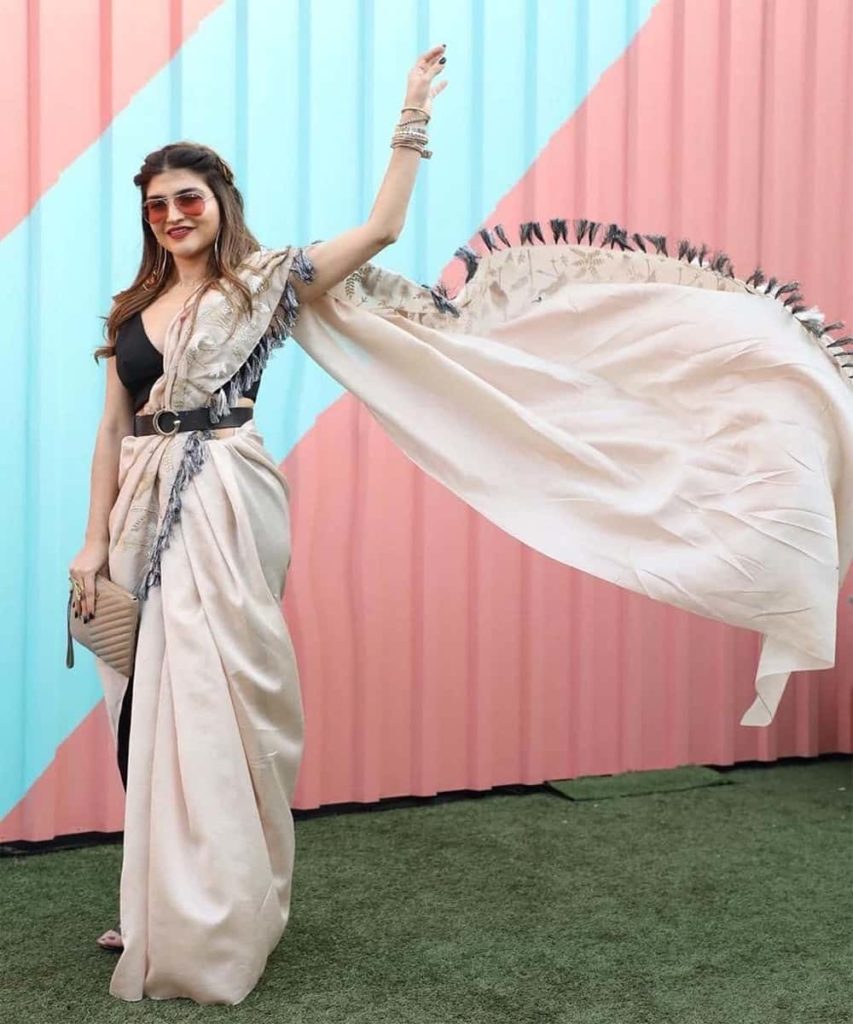 How to wear a saree with belts? – A basic query. Nothing much is required of you in this style. Drape your saree normally and just add a belt to it that fits your waist and make the pallu stick to your waist. Traditionally a Kamarbandh was used and you can still have it to accentuate your waist. A blouse with a different style can also make a huge difference. Hence, it is suggested that you go for varied style necks when you wear saree with belts such as an off-shoulder that will surely perk your appearance. Saree with Belts is a favorite among the different styles of saree draping.
Best Bengali Style Saree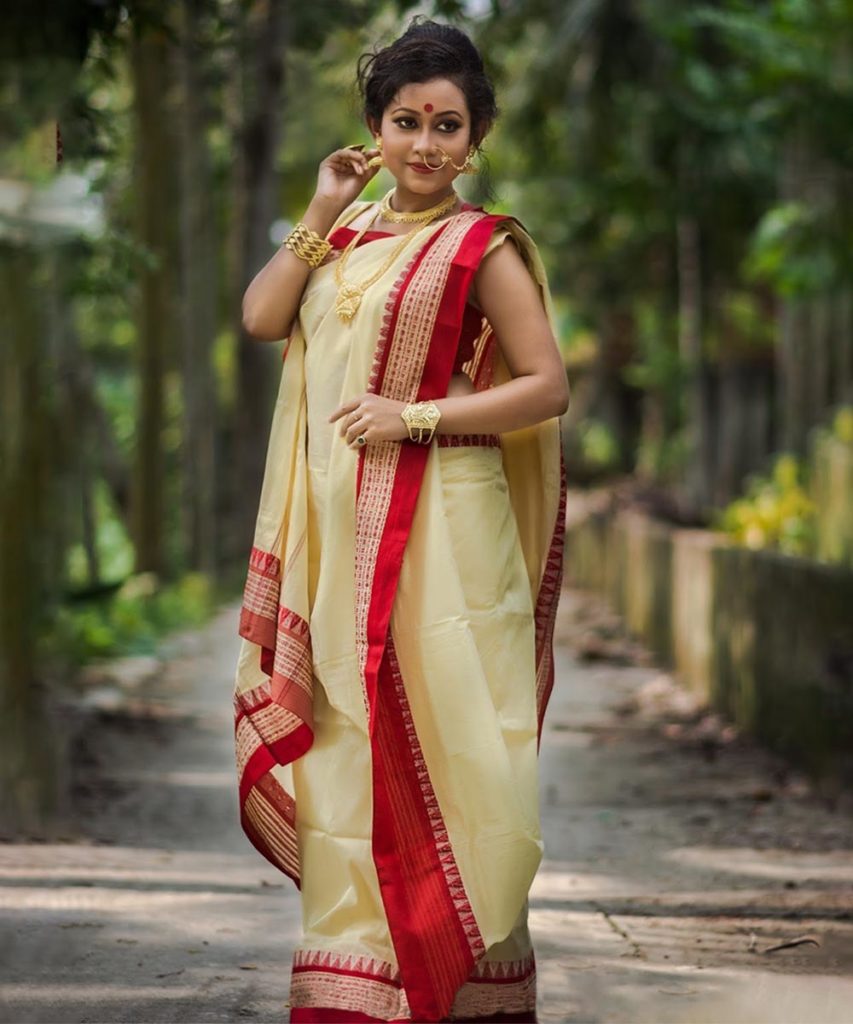 Bengali Saree draping style is one of the most exquisite ways of wearing a saree. To beginners, this saree wearing style may look like a tough walk, but this is quite simple. The basis of wearing Bengali saree is similar to wearing other saree styles, you need to tuck the saree starting from your navel to the right side, but here you have to only make 2-3 box size pleats. Take the remaining portion and put it on your shoulder, then take the pallu of the saree from the other side below your underarms and leave it behind your other shoulder. Tie a tassel or bunch of keys on the one end of the pallu to complete the Bengali style Saree drape look.
The Gown Style Saree – Glamour is What You Adorn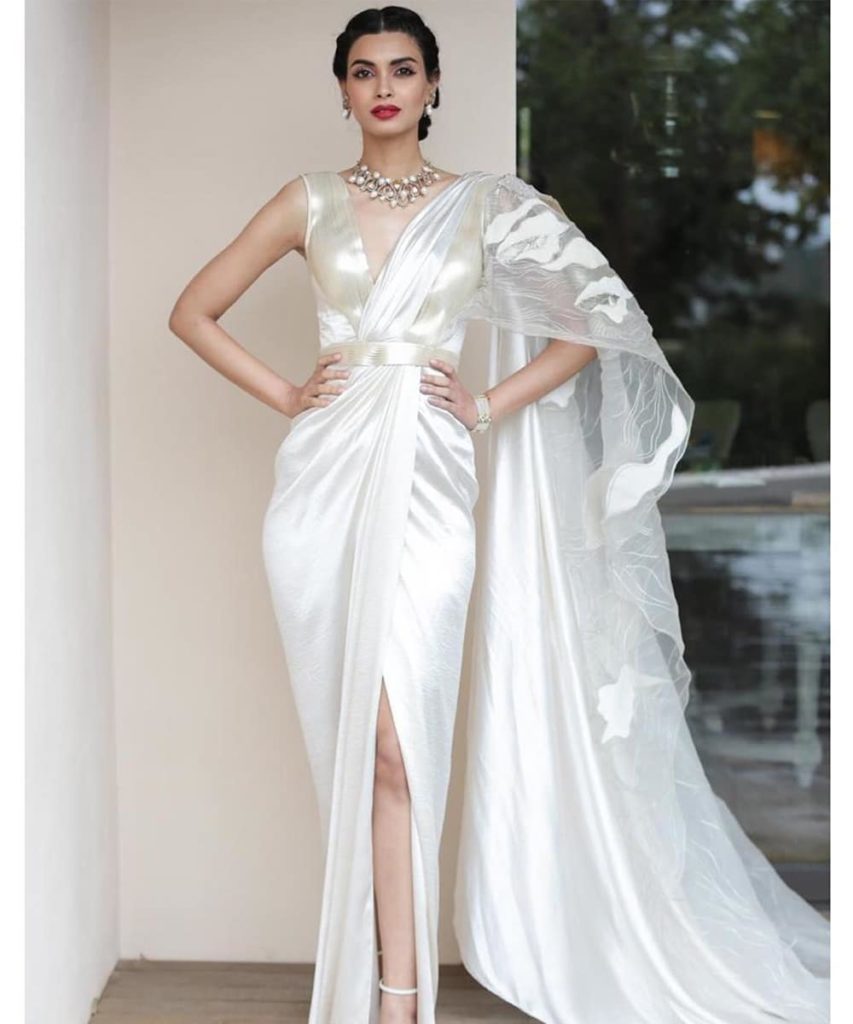 Among the most tantalizing list of different saree draping styles that are in vogue, comes this style. if you are craving to have this style on you, then all you're supposed to do is to wear a blouse that will roll the eyes. Go for either jacket style, peplum style or net, sequined. To wear saree in the gown style you got to experiment fully with the different kinds of blouse designs. It's a simple saree wearing style, but you can have a look at it here.
How to Wear Saree with Pleats?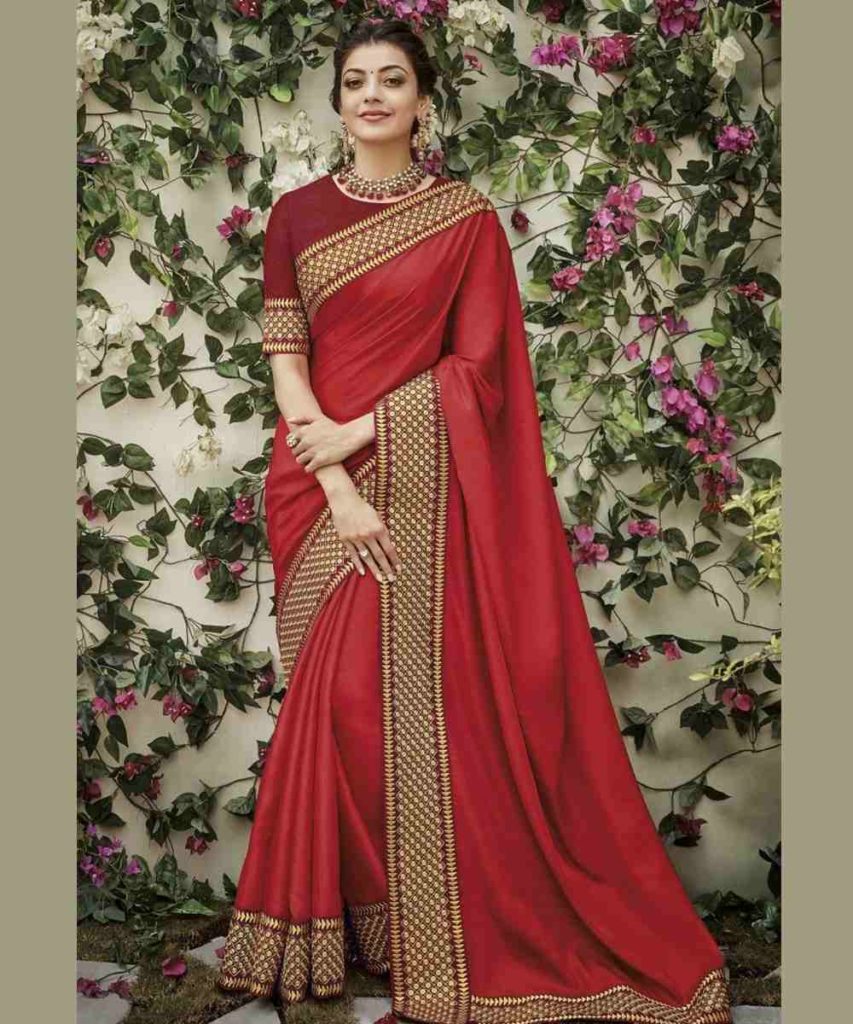 How to wear saree with pleats is the simplest thing, it's all about how you make the pleats. Take care of the size and length of the pleats as they are supposed to be equal.  It is the most common style to drape a saree. Be it in the heavy worked saree or Kanjeevaram or simple cotton saree. The pleats work wonders with almost every kind of saree. Pleats look perfect in cotton sarees and are highly suggested by the fashion designers. There are beauty and grace that come upon different styles of saree draping. The best way is to pair a pleated cotton saree with a high neck blouse.
The Mumtaz Saree Wearing Style – Rejuvenate The Retro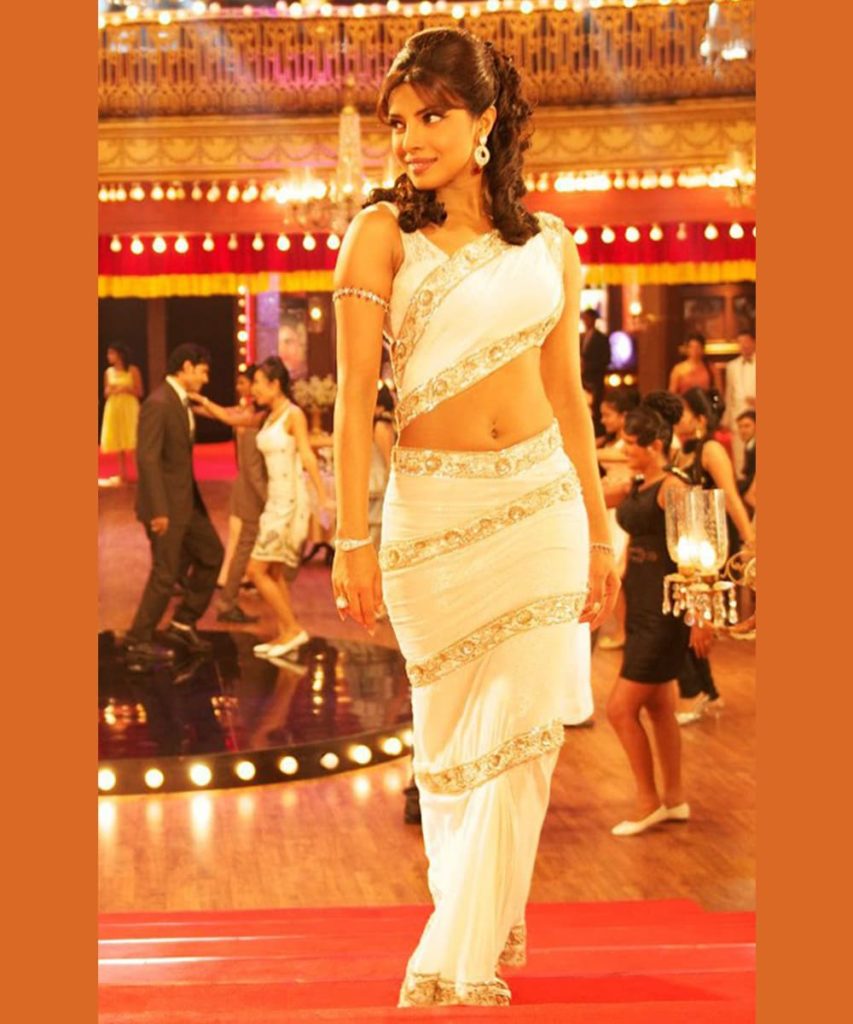 Get a retro look by draping your saree in the most famous heroine's style of bygone era Mumtaz who has left an indelible mark on the fashion world by her epic different ways to wear saree in the movie Brahmachari. It is surely a buzz creating saree style. The key to wearing saree in this particular style is to wear it in layers. 
Gujrati Saree Draping Style – Staple Wayout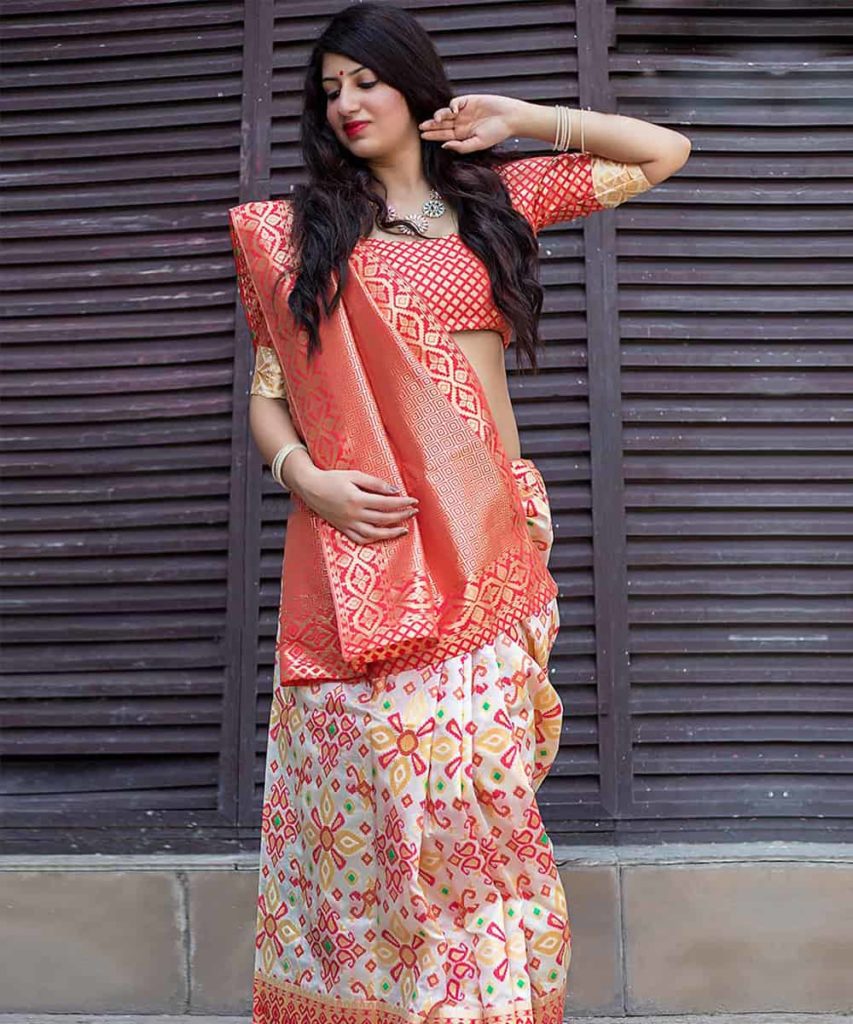 Gujrati saree draping style is so much into the trend. It was traditionally worn by the Gujrati ladies, but nowadays it has become the most loved and cherished kind of saree style. One can have it with a long or short pallu. For this kind of drape, you can go for sarees like Patola, Leharia, and Banarasi.
The Mermaid Saree Wearing Style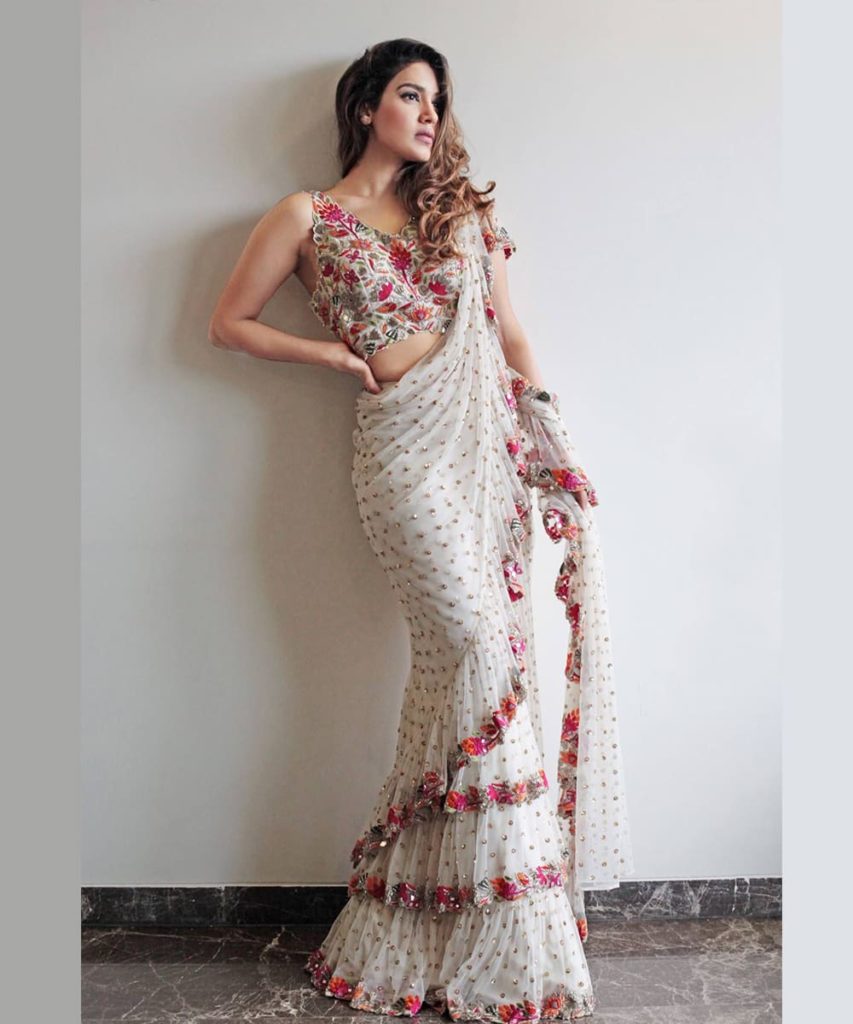 Spread the lower portion of the saree with pleats that look like the mermaid's tail. It is a must style in "different saree styles wear". The drape might raise a question that how to wear saree with pleats, but all it needs are a few extra pins and tucks.
Butterfly Saree Wearing Style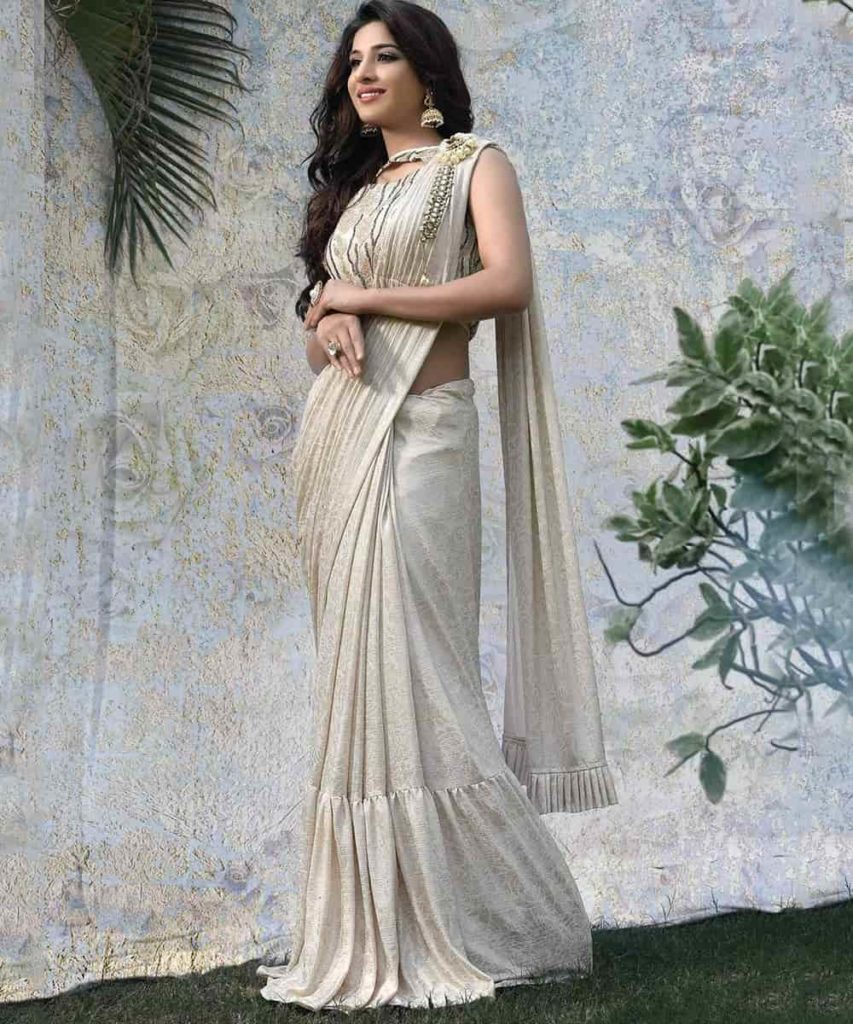 Butterfly saree wearing style is not only very fashionable, but it is a saree style that will make you look slim and curvy. Make a few extra pleats in your pallu and tuck it on your shoulders. Watch the saree draping style here carefully.
Front Pallu Saree Wearing Style – Stand Out with A Schway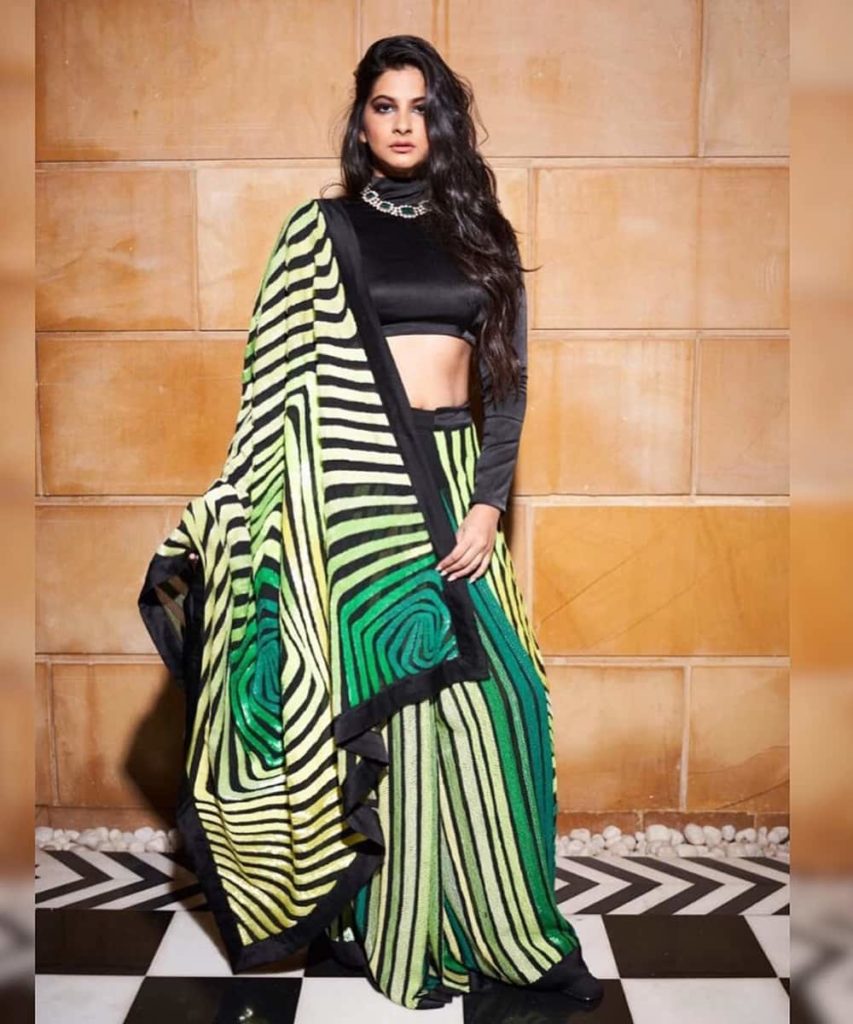 This is the simplest saree wearing style ever. Instead of having your pallu on either side of your shoulders, carry it from the back to the left of your shoulder. It tops in the list of the different styles of saree draping. While the Gujrati style is more about spreading the pleats, well you can have it the way you want it.
So here I wrap up with all the different saree styles wear that have been overriding the current fashion world. This Beyoung Blog will surely help you find the answer to how to wear saree in different style. I'm sure of it that you'll benefit from the above-mentioned ideas and enjoy different saree styles wear. Remember saree will never go out of style. Save the style that speaks to you more and try it, if you have a question about how to wear saree in a different style or how to drape a saree. Become more feminine with these elegant saree wearing style. Bookmark them!
You can also check out the Indian bridal hairstyles for weddings, simple lehenga designs, Latest Blouse Designs, types of jeans, what to wear at home, to acquire a good fashion taste.