10 Latest Simple Lehenga Designs for Weddings 2020
"What so cool about Simple Lehenga Designs that girl is fond of? Well, the answer lies within the blog where the latest simple lehenga is getting an exquisite range of flattering and appreciations. So lock the next lehenga design look from one of those."
Nobody can wear heavy dresses or lehengas like all the time. There has to be some way out to look glamorous without donning a heavy set of lehenga designs which doesn't let you compromise with your style either. Here are queued up some of the most desired new Simple Lehenga designs for girls in 2020. Explore the choices of new simple lehenga designs given below and choose the one that suits you best because there's a lehenga for every mood.
This time around, come up with your style and try to keep things tad simple, elegant and classic with just a hint of modern taste. The detailed guide has been provided to you on every new simple lehenga designs for girls in 2020 that will help you choose your lehenga!
Simple Lehenga Designs For Every Style And Mood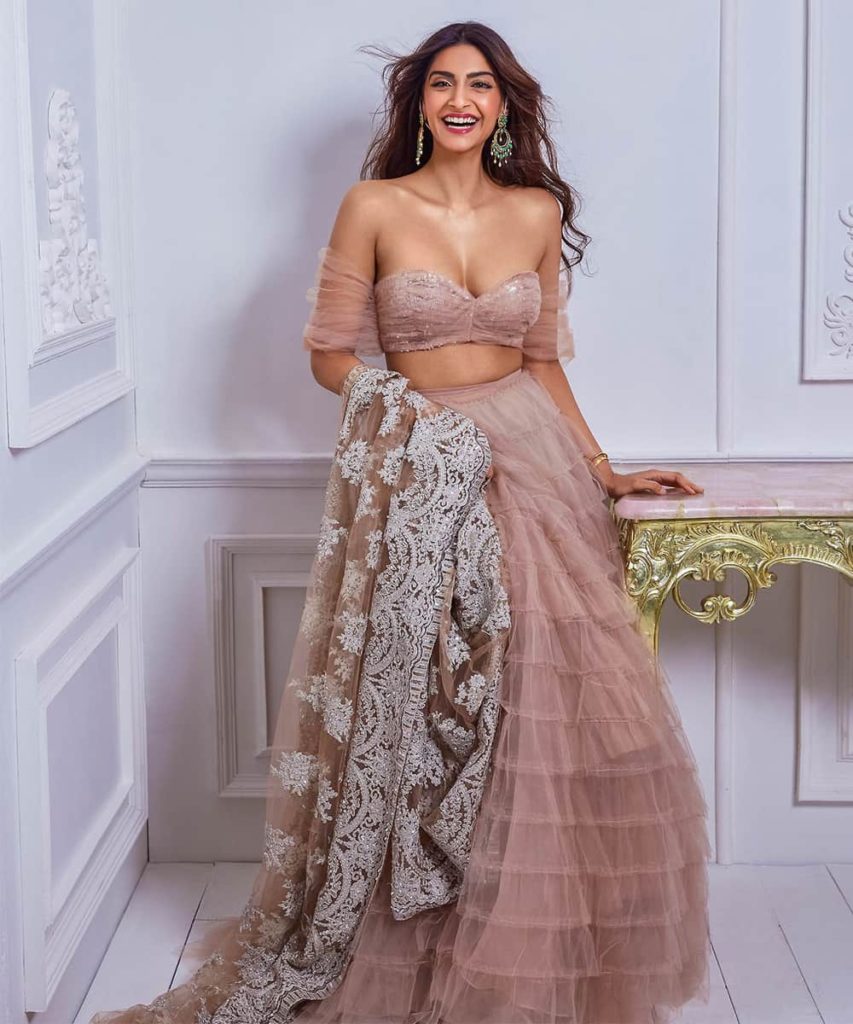 Yes, it is right that there is a simple lehenga for every style and mood. If you want to incorporate look then go for a midnight velvet or a red silk lehenga. Going for a classic summer bridal bash? Choose white or cream hued simple lehenga design 2020. If you find it difficult to drape saree then go for a latest simple lehenga saree. Don't worry much as there's something for everyone!
A Simple Net Lehenga Design to look like a princess: an exciting way to wear a simple lehenga for a girl is to go for a net lehenga in pastel colors like sand yellow, mint green and rose pink. The simple net lehenga consists of several layers of net which make the skirt and add volume or thickness to those with a petite or delicate figure.
Simple Velvet Lehenga Design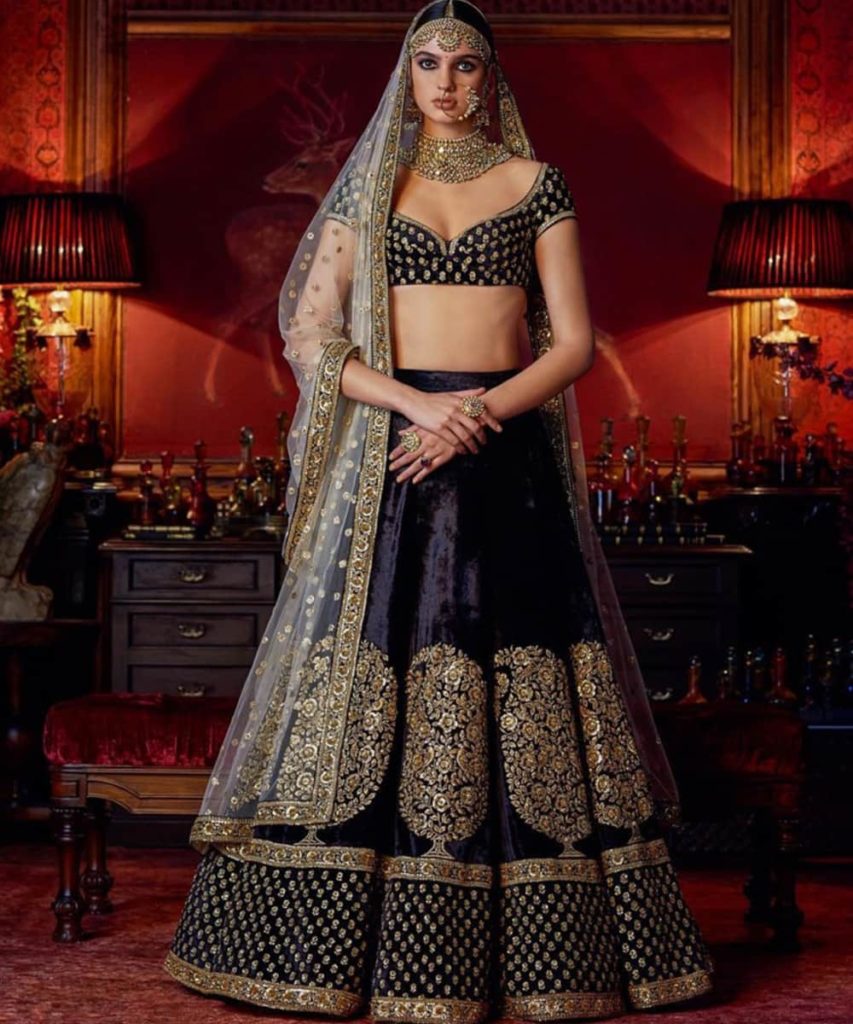 It is a simple Velvet lehenga. Velvet is the fabric that is chosen by the designers to make some latest lehenga designs, solely because velvet provides richness and royalty to every kind of cloth. And in Simple lehenga, it lends a very authentic and fashionable look without having to compromise on the simplicity and elegance of the lehenga.
Simple Velvet designs with intricate and delicate work of silver and gold in deep colors like red, green and blur go completely with every fashion style.
Startling Cotton Lehenga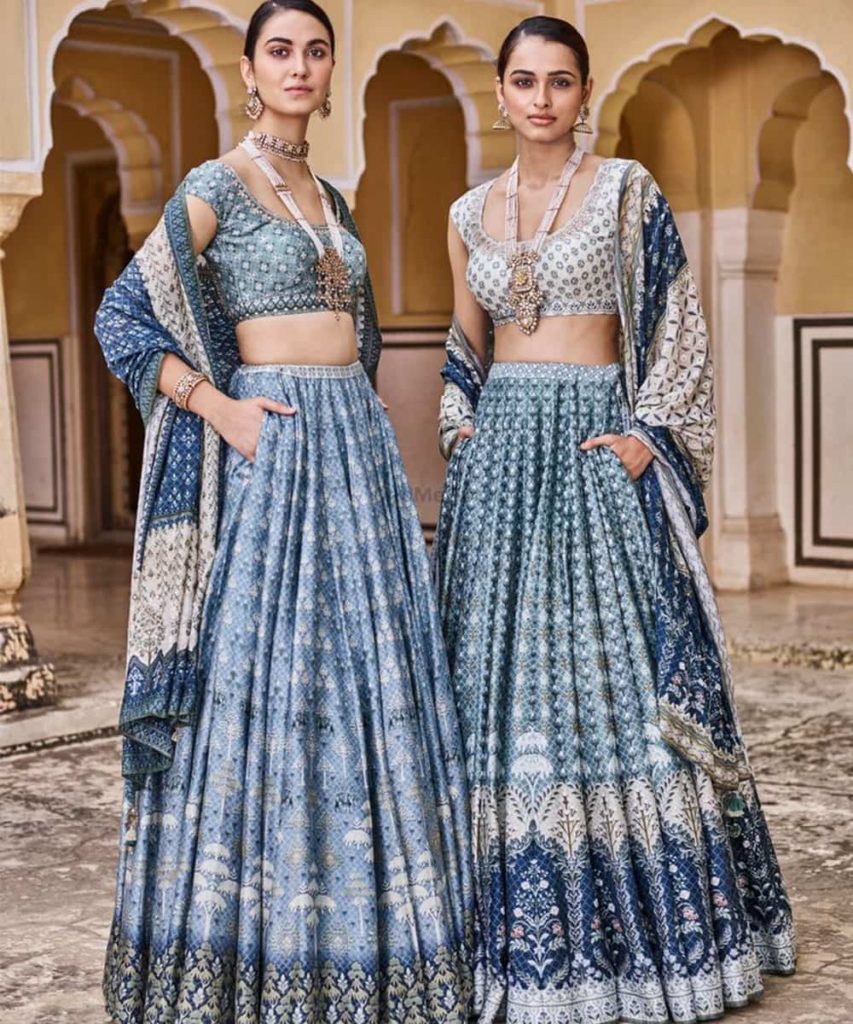 If lehengas in heavy fabrics are not your thing, a new simple lehenga design cut out of breathable and comfortable cotton is what you need. Cotton is the only fabric that can look classy and make you feel comfortable in humid weather or hot summer afternoon. With a simple cotton lehenga design, you don't need to compromise on style, makeup, colors, cuts or jewelry.
Crop Top Lehenga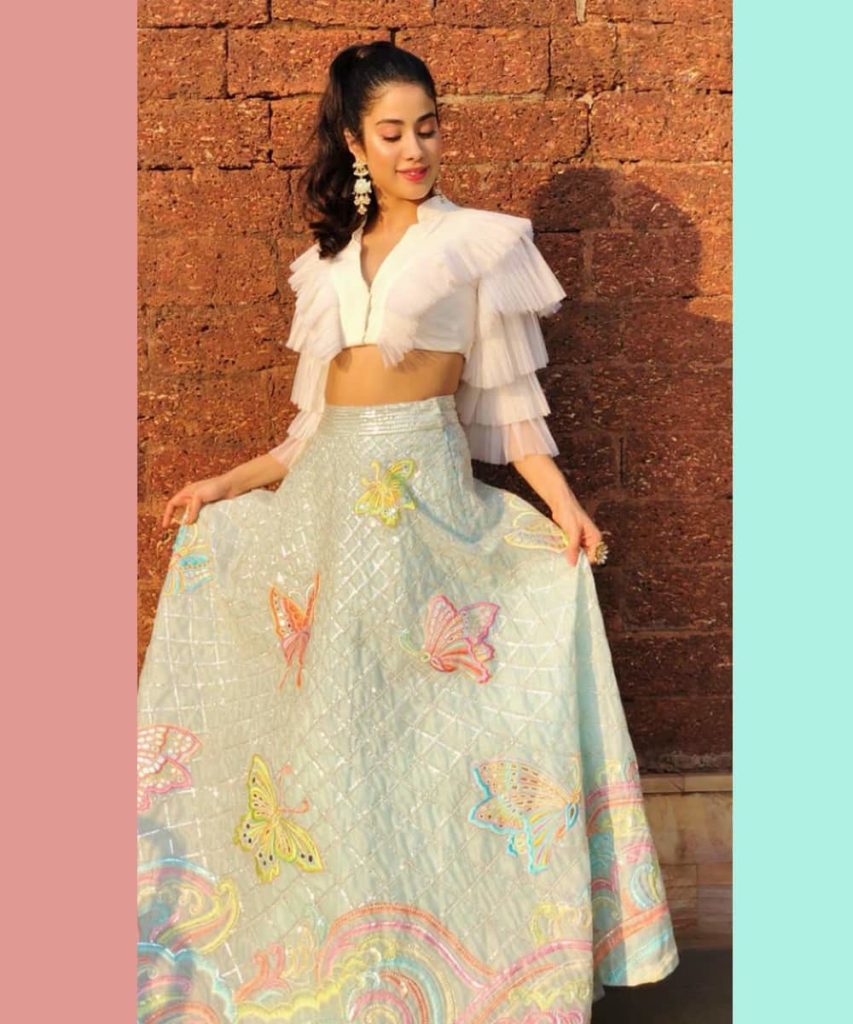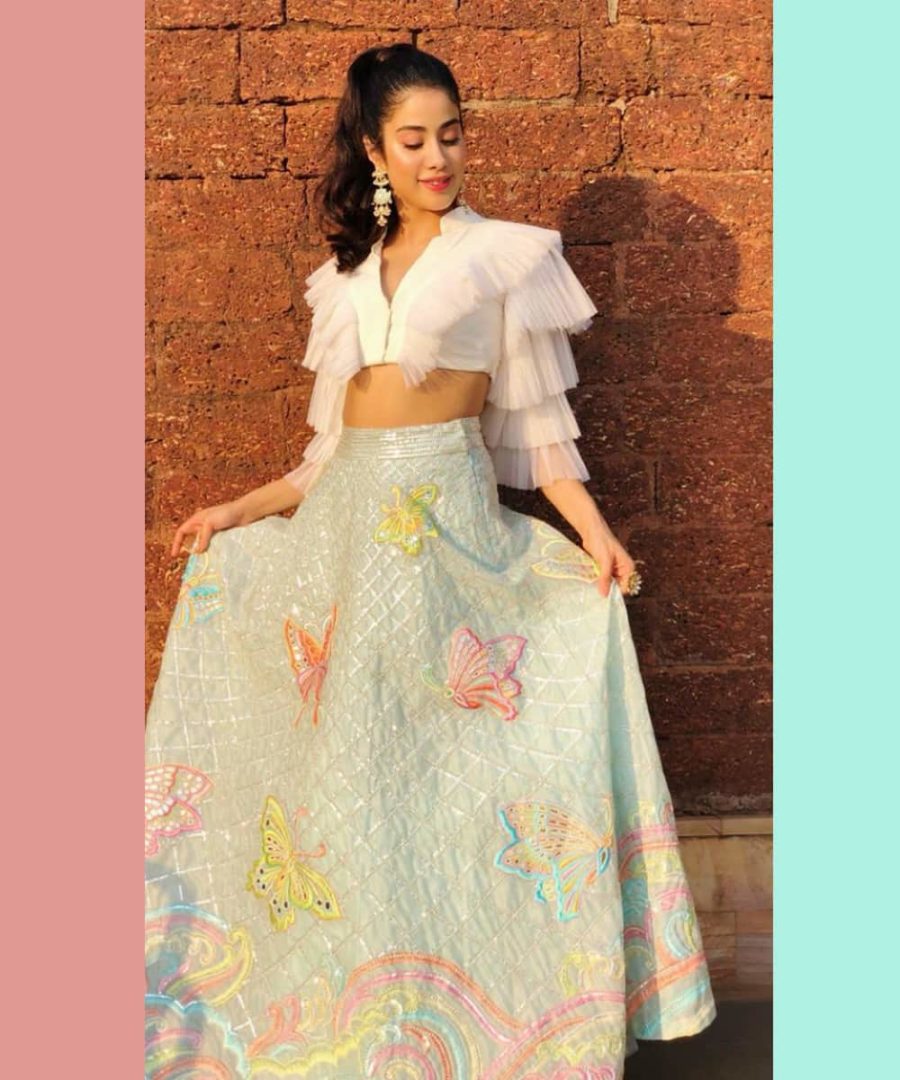 One of the new and most cherished simple lehenga styles is the crop top lehenga design. Since crop top lehenga design doesn't require a dupatta, this style has been up on the fashion staircase real fast for being so famous and fantastic look.
A crop top lehenga consists of a top that is longer than a blouse, in several numbers of sleeve and neck styles and designs.
Classic Simple Lehenga and Choli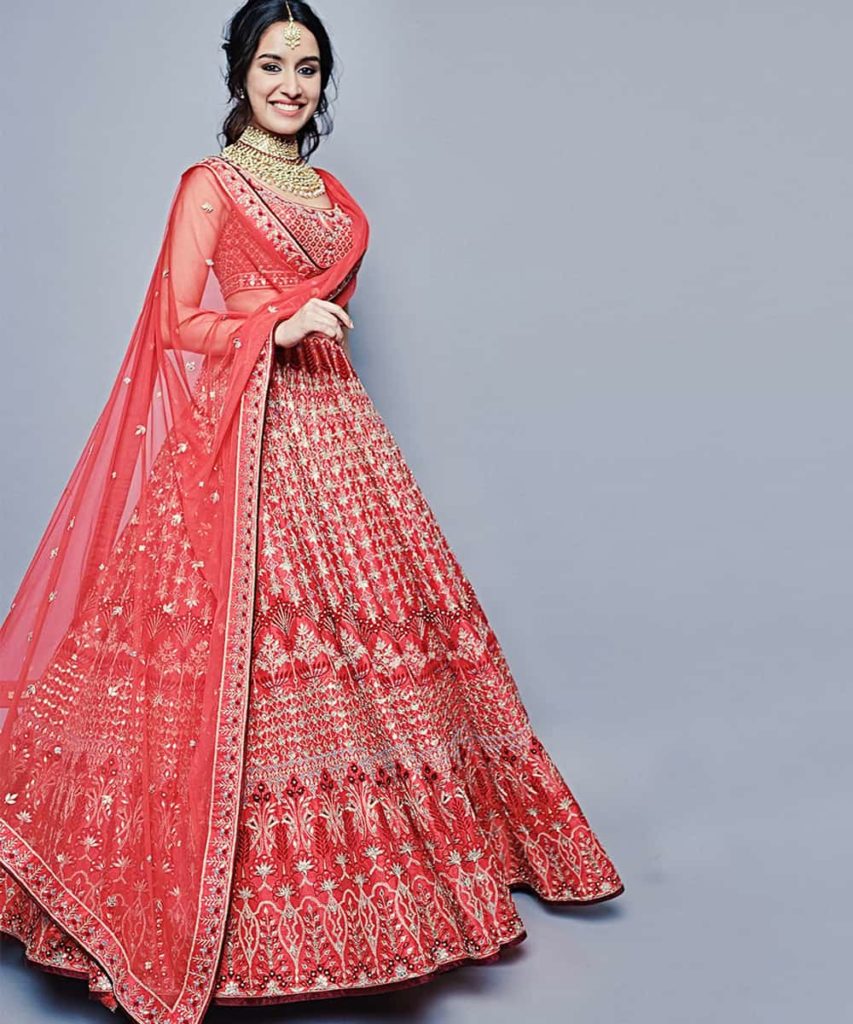 For the old choli and traditional look with the simple and ornate designs that don't require much work or efforts to pull off. Choose the new simple lehenga design that perfectly blends with your silhouette and experiment with a new hairstyle, jewelry, and makeup styles. With this kind of look, everything suits.
Stunning Simple Lehenga Design for The Party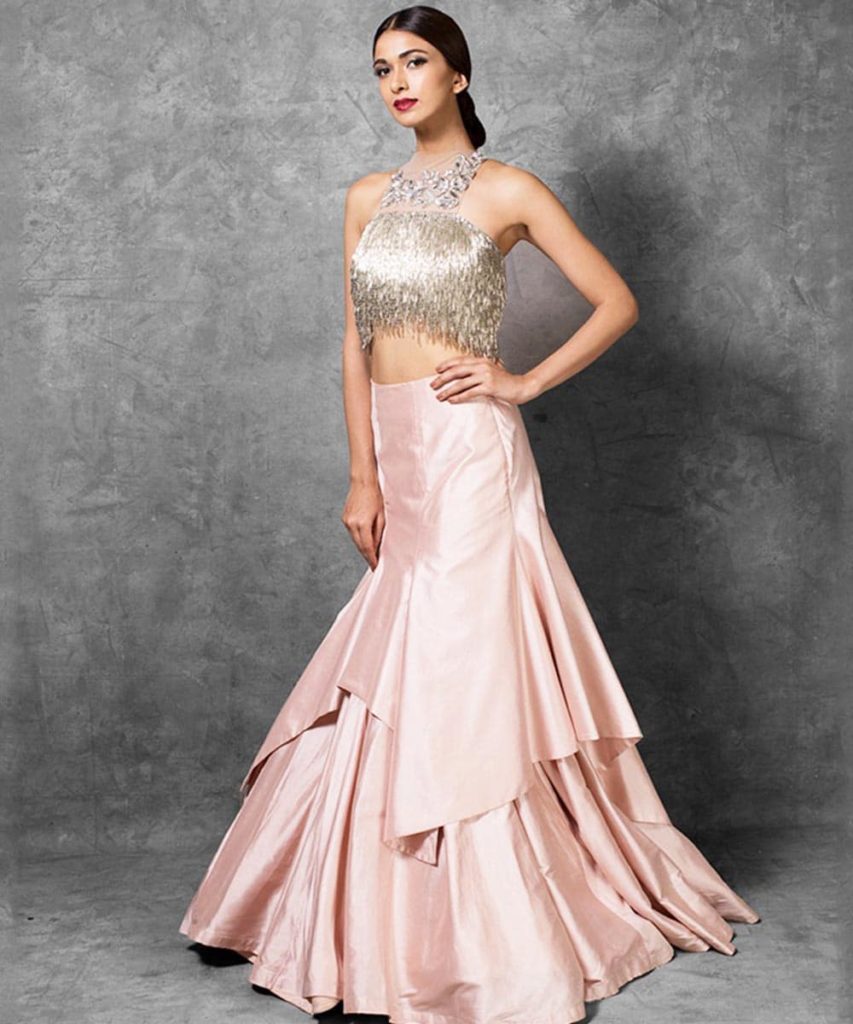 Go for a beautiful and authentic looking monotone simple lehenga design that you have been craving to wear. A simple party wear lehenga is perfect for those small but significant occasions in whom you want to leave a lasting impression.
Simple Lehenga in pale pink, crimson red, sky blue or peach is amazing for cocktail parties with a slightly contemporary touch.
Traditional Bridal Lehenga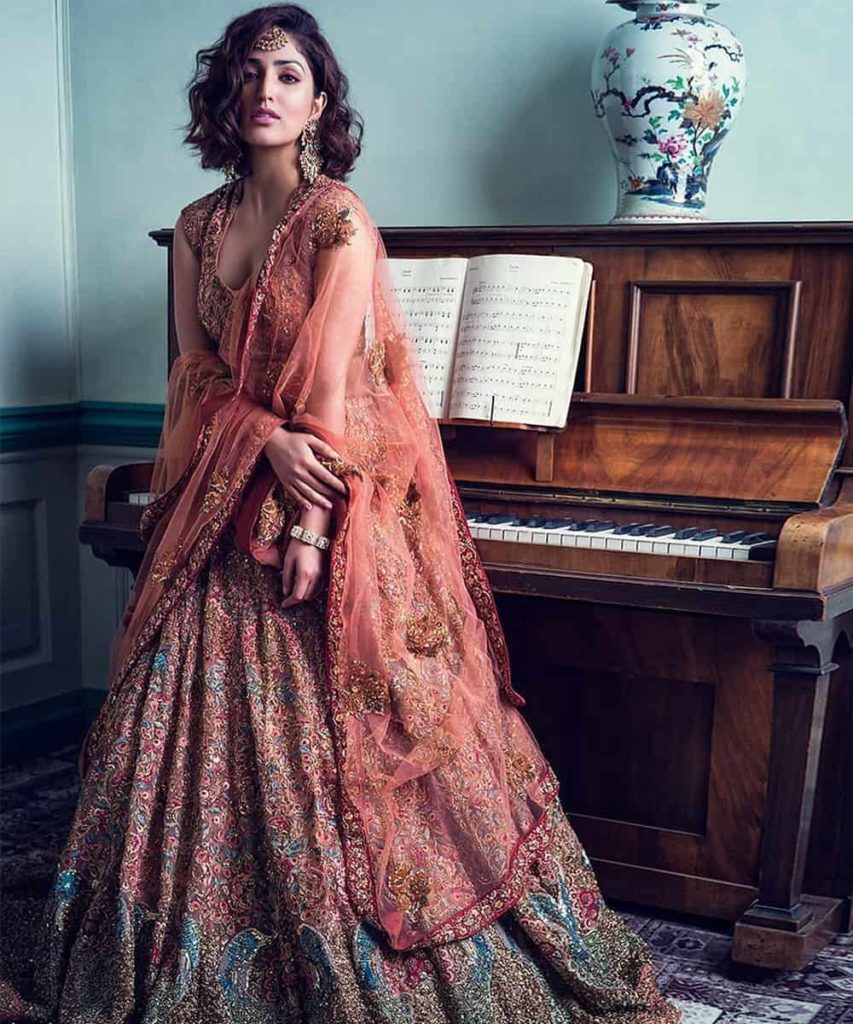 It's your day- your marriage. Therefore, have it in your way! Nobody can tell a bride that she is understated, but if your fashion statement is a simple and classic look, then choose a simple wedding dress with a little work and a comfy fabric. If you have chosen a new simple lehenga design for your wedding then you can style it with heavy jewelry like Chandbalis, beautiful necklaces, jhumkas, and thick bangles.
Elegant Simple Lehenga Design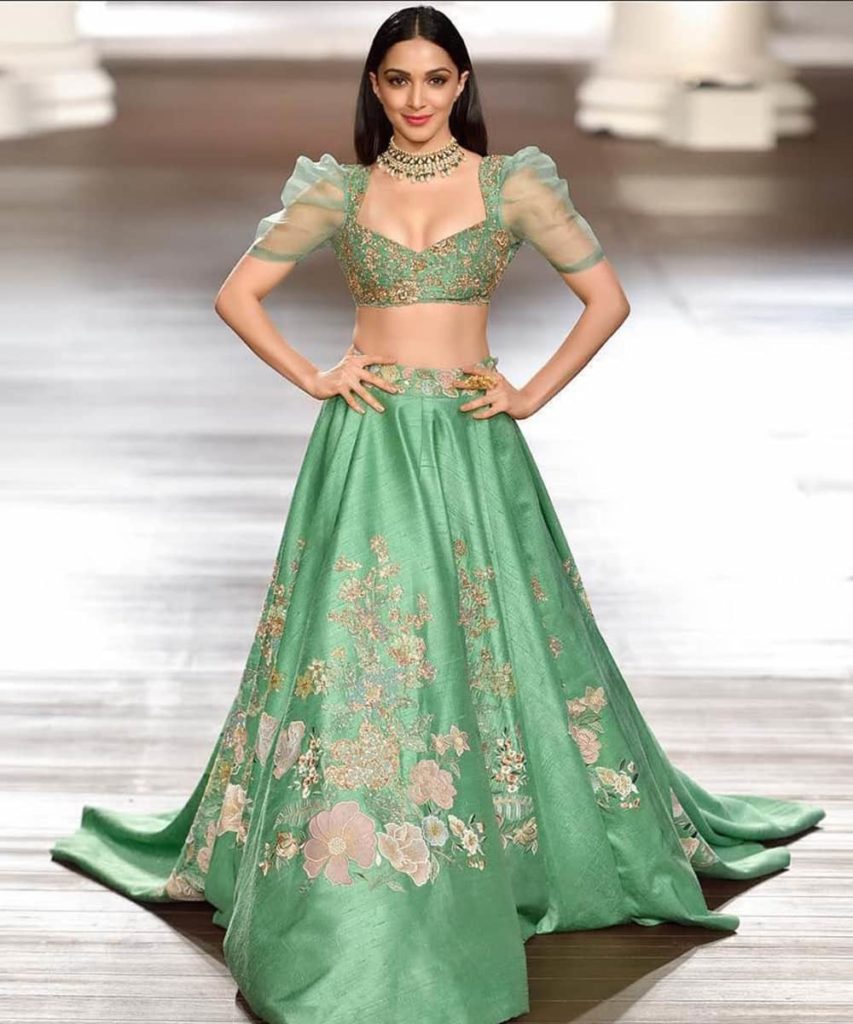 Nothing more authentic and graceful than a simple lehenga design this 2020 wedding season. Simple lehenga consists of an amazing combination of a skirt, top, and dupatta most gracefully and elegantly. You have the freedom to wear any kind of skirt and top style and experiment a bit with the shades and styles of dupatta draping.
Lehenga Combinations To Die For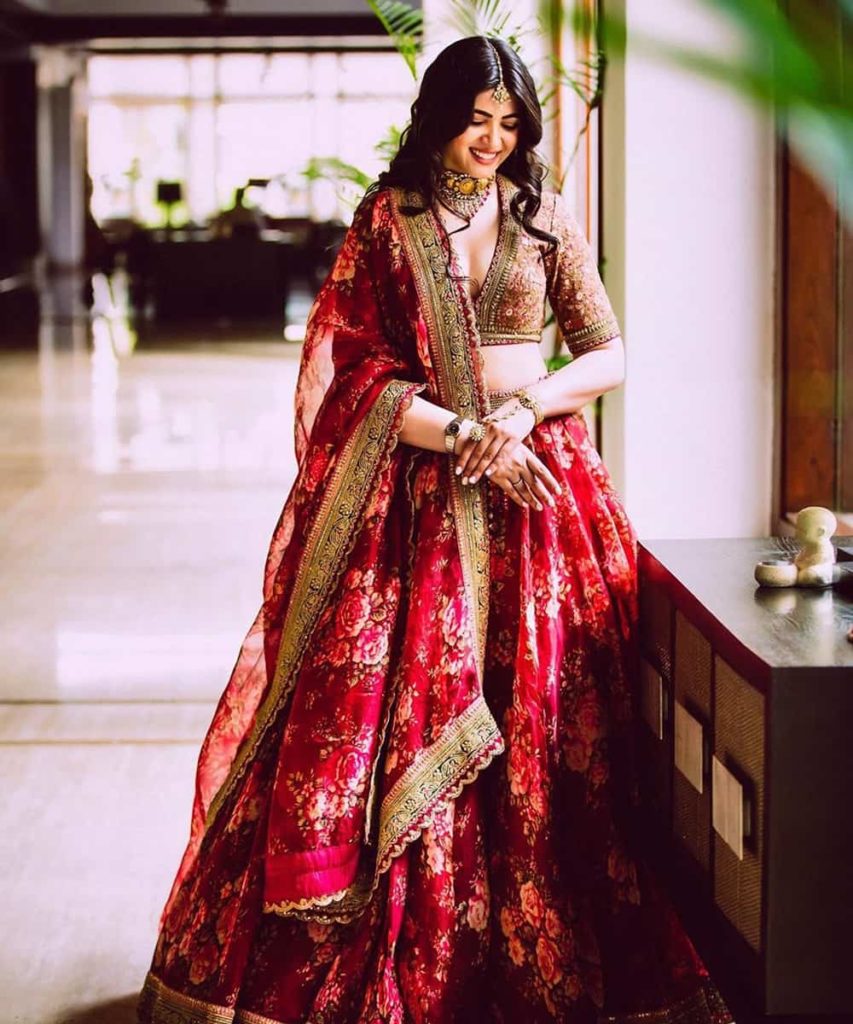 Several Simple lehenga design styles would make you awestruck. There are several combinations of the latest lehenga design to make and experiment that will make the people gag in surprise. Bring variety with dupatta, lehenga, and choli to look different and graceful like no other.
Beautiful White Lehenga Designs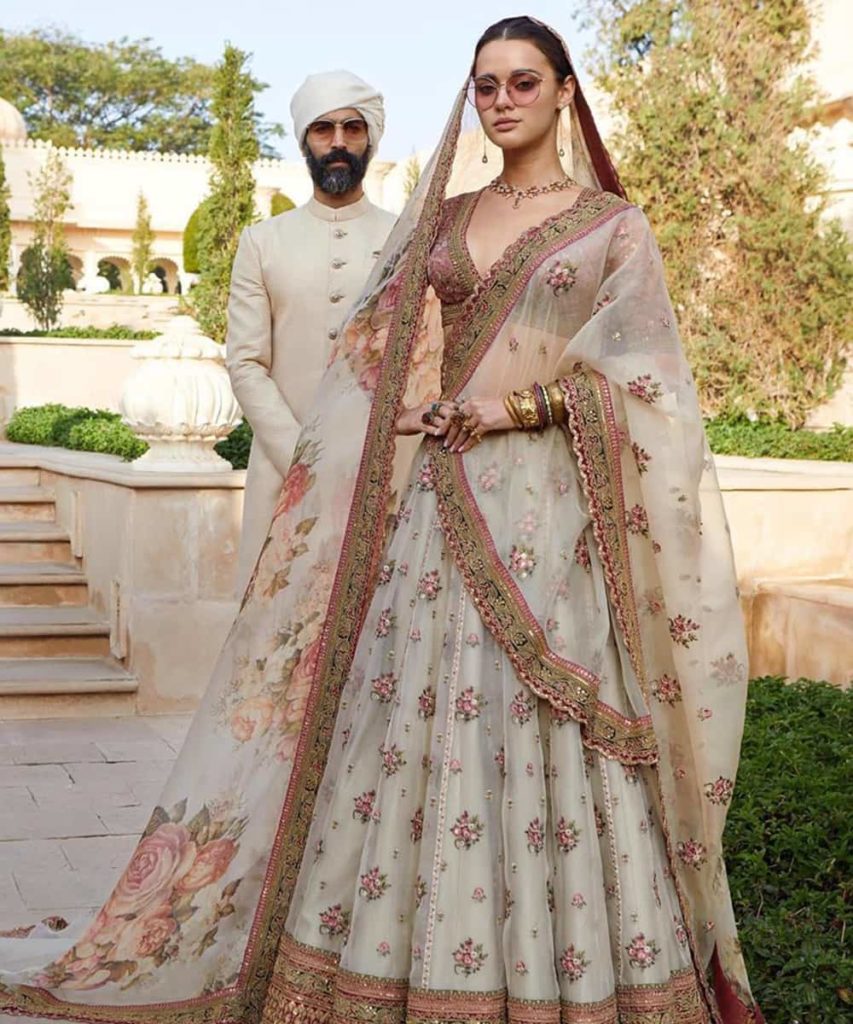 Gone with the wind are the days when white was not for the Indian functions and gatherings. A simple white lehenga with minimal gold and silver lining work will make you an apple of eyes. If you want to add some vibrant colors in your outfit then go for the shaded dupatta.
In a nutshell, it can be said that lehengas with all their varieties comprising of net lehenga, simple lehenga, stylish lehenga, etc are creating their place in the world fashion stage. So it's highly recommended that you go wisely over the suggestions mentioned here and choose latest simple lehenga designs 2020 that suits you best.
Stay tuned for more fashion tips! Checkout some popular Beyoung Blogs of 2020: Juda Hairstyle, Haldi Dress for Bride, Latest Blouse Designs, pencil skirt dress, party wear dress for mens in summer, types of shorts, types of shrugs , New Mehndi Designs, Kurti With Jeans, How To Wear Saree in Different Style, Gold Choker Necklace, Indoor games, Thing to do During Quarantine, Hindi Web Series and many more.