Trendy Style and Fashion For Skinny Tall Guys
Whether you are enjoying the house warming weekend party with your buddies or you are running petty errands around the house, ensuring that you are well-dressed is very important. Onlooker judges us by the type of clothes we choose to wear therefore it is very important to fashion for skinny guys wisely.
No two men are alike. Their choices, types, personality, body types and tastes are different that separate them from one another. Well, speaking of body frame, if you are a tall and skinny guy we can feel your pain therefore in the Blog we will be talking about the best t-shirt fashion for tall skinny guys. Thin guys can find it challenging to find t-shirt for them in which they will look good and stunning. So on that note here is the best type of fashion for skinny tall guys.
Checkout Best Types of Fashion for Skinny Tall Guys
Speak Your Vibe With Quirky T-Shirt
Cool trendy and quirky printed t shirts are a rage these days, they look good on you despite what you are wearing with it. Team up with your regular daily wear jeans, casual trouser, and the best sunglasses. So if you happen to be a skinny guy, opt for this black and white variant and you'll be all set for a casual date or outing with your friends.
Slay The Look With Henley T-Shirts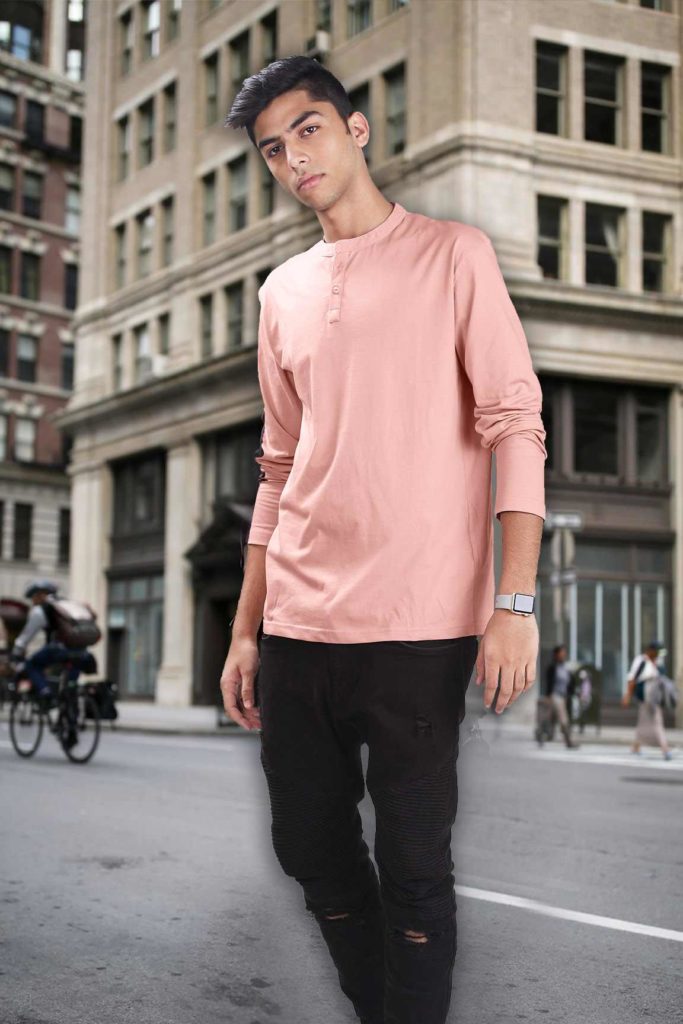 Well, if you are a skinny guy and staring at your wardrobe and wondering what to wear or nothing to wear then without any second thought you must go for Henley t-shirts. It is needless to tell why it is best for thin guys. You can don a shirt over it as well. Also, style your hairs with top hairstyles for men.
Go For Perfect Fit Full Sleeve T-Shirts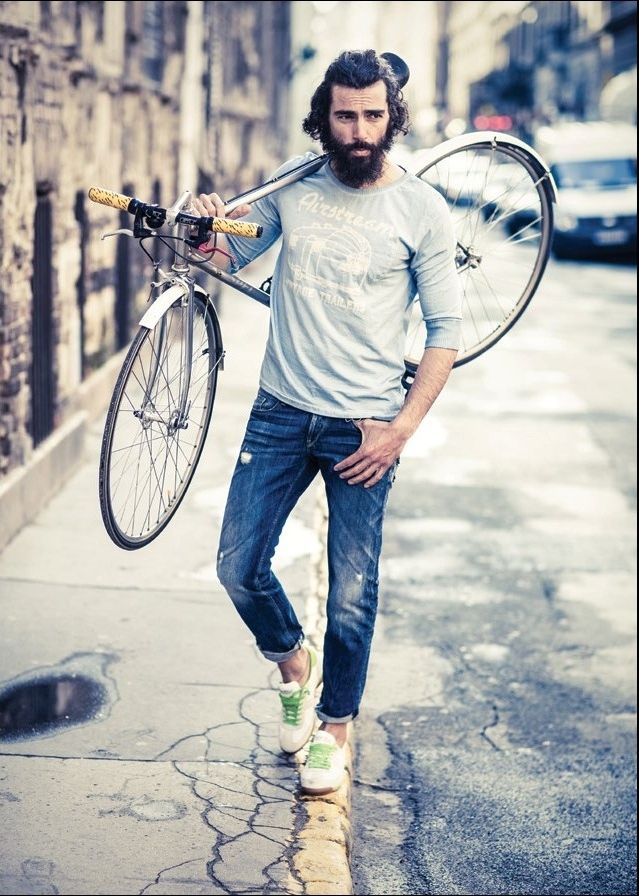 You should always pay more attention to the size, shoulders and sleeve. Try and find the slim fit full sleeve t shirts that fit somewhat tight around the arm. You can also roll them up a bit. Also, avoid wearing bulky large accessory.
Let's Go Back To Thick Vertical Stripes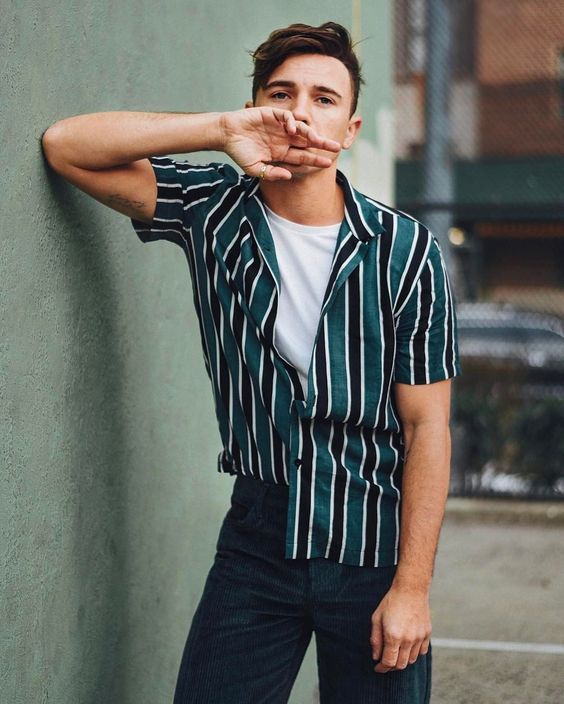 As we said earlier printed t shirts will make you look more attractive don't forget to try something new and trendy like vertical stripes for skinny tall guys. Layering is also another great idea, with a stripes t-shirt or a shirt, or an open cardigan on top of a vertical stripes shirt.
Wear Fabrics That Add Bulk To Your Frame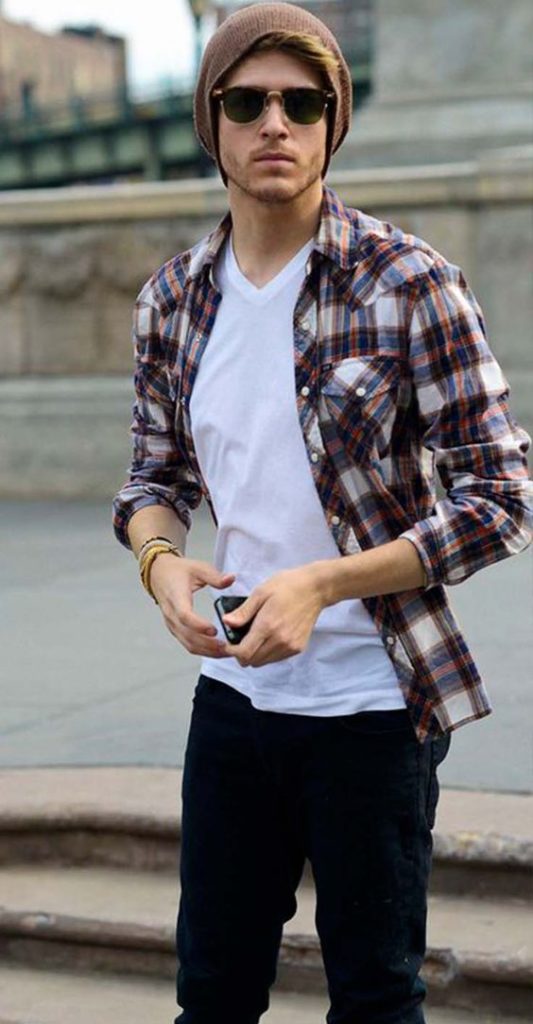 So you're a skinny man and you want to look more buff. Choosing the right fabric is another easy way to add Bulk to Your body Frame. There are more options in winters and cold days, so look for fabrics like Tweed, Flannel, Glen, check, Denim Corduroy.
Now we can say fashion for skinny tall guys has lots of options in clothing. Now one can easily rock the look. Also, you can try experimenting with the colors, additionally, of all body types out there especially thin guys V-neck t-shirt looks the best.
You can also check out the Haristyle For Men, Pant Styles, Ways To Wear Quirky Printed Shirts, pant shirt combination, types of sunglasses, t shirt style, what to wear at home,types of jeans, Beard Styles for Men, Best Haircut for Men, what to wear at home, work from home tips and more.