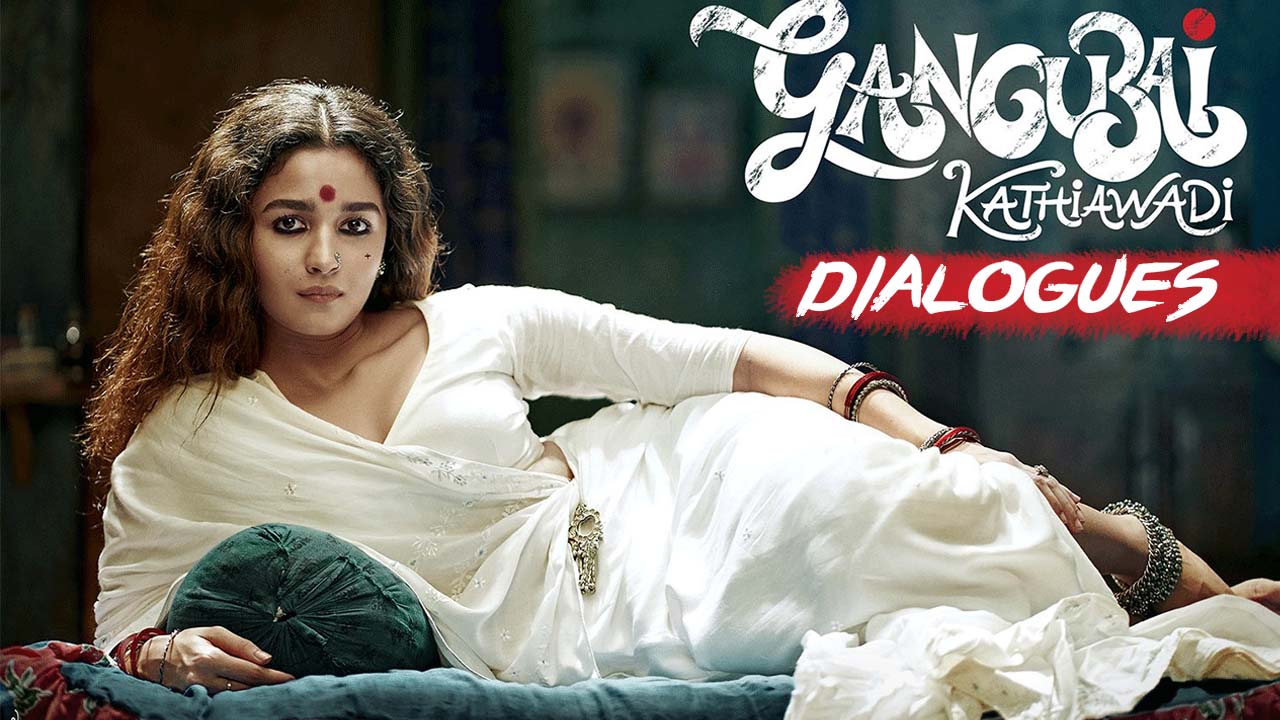 Top 10 Gangubai Kathiawadi Dialogues: Powerful & Intense
Gangubai Kathiawadi starring Alia Bhatt was a powerhouse of emotions, strength and made us see the challenges faced by the sex workers. With her absolutely outstanding performance, Gangubai Kathiawadi dialogues have struck a chord with everyone.
If you are looking for Gangubai Kathiawadi Dialogues you should know that the movie is inspired by a true story. Also based on the novel 'Mafia Queens of Mumbai' by Hussain Zaidi, the fearless character of the powerful Gangubai Kathtiawadi AKA Ganga Harjeevandas portrayed by Alia Bhatt is unmatched. The movie reflects the harsh-hitting reality and bitter-true emotions defining the lives of sex workers, which have surely touched the hearts of many. The real-life story depicts how Gangubai was sold by her husband into prostitution at the age of 16 for just 500 rupees. Later on, the same Gangubai becomes the head of the brothel in Kamathipura in the 1960s
Gangubai Kathiawadi dialogues not only draws out the hardship of a sex worker but also their emotions that has been silenced by the society. If you have seen the movie the pain that courses through her eyes along with ironic play of the word. "Aapki izzat ek baar gayi toh gayi, hum toh roz raat ko izzat bechti hain, saali khatam hi nahi hoti." – top Gangubai dialogues that reflects the pain along with hard-hitting acceptance in her and the comparison that is often drawn by the society.
Let's have a look at the powerful and best Gangubai Kathiawadi Dialogues
Azaad maidan mein Gangubai ne Aankhein jhuka kar nahi, aankhein milakar apne haq ki baat ki hai.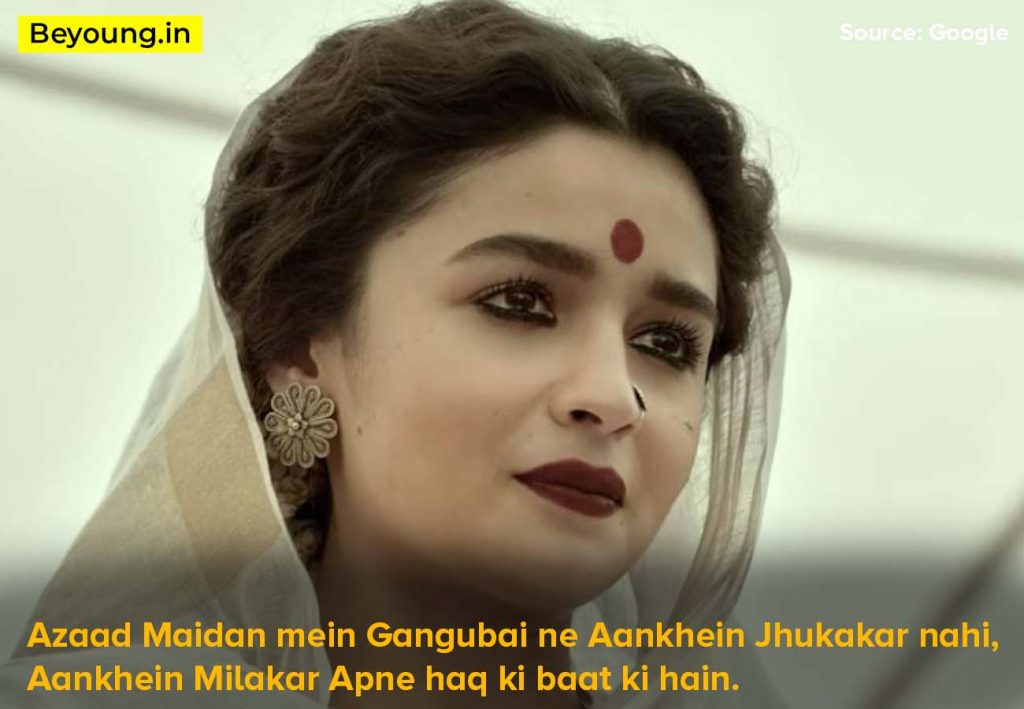 Gangu Chaand thi aur Chaand rahegi…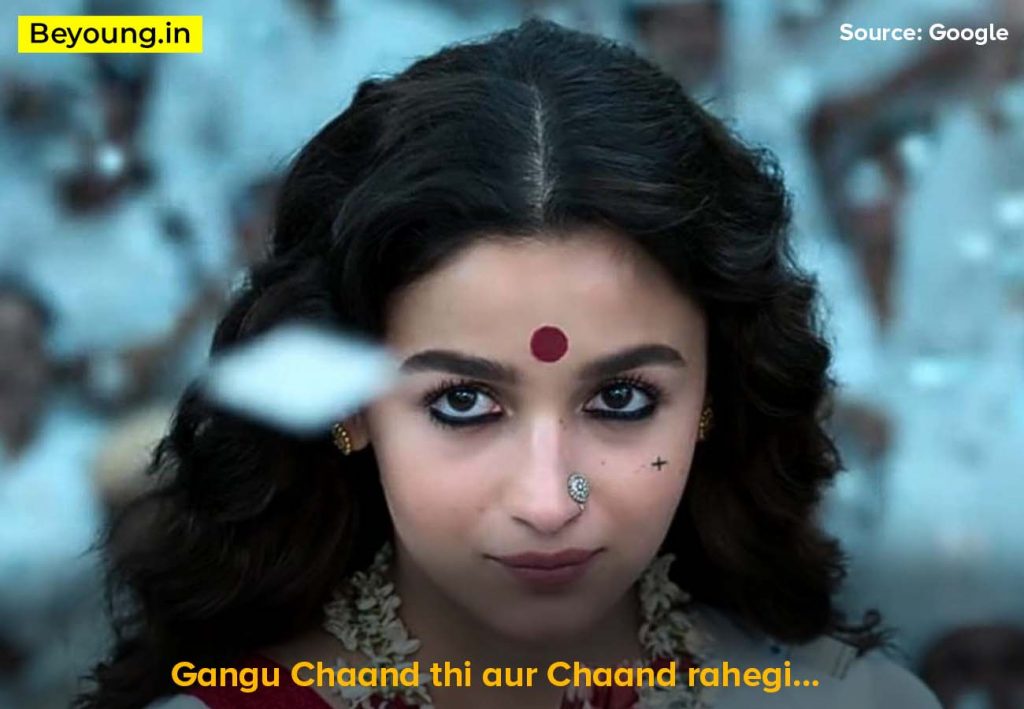 Izzat se jeene ka, kisi se darne ka nai…na police se, na MLA, na mantra se, na kisi Bh**o se, Kisi ke baap se ni darne ka.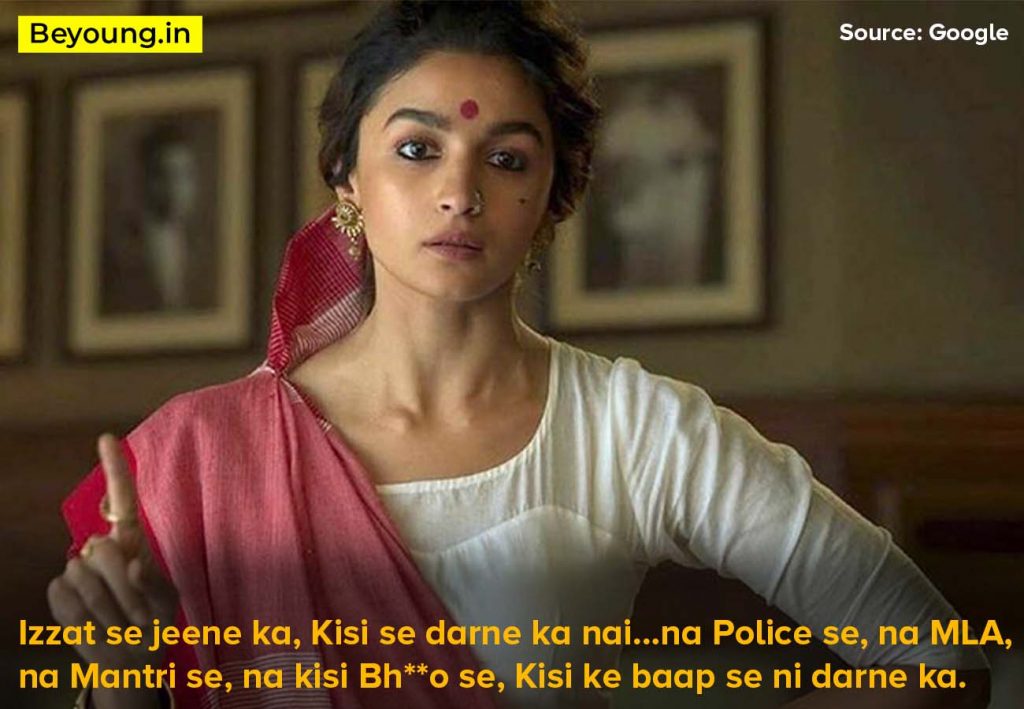 Aapki izzat ek baar gayi toh gayi, hum toh roz raat ko izzat bechti hain, saali khatam hi nahi hoti.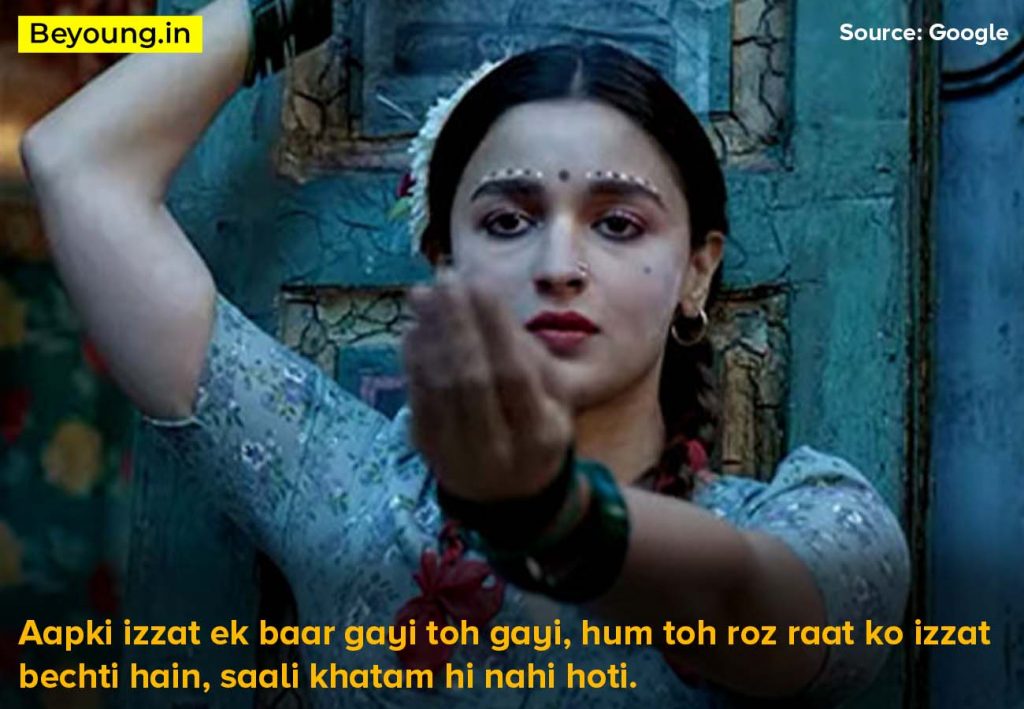 Kunwari apne chhoda nahi, Shrimati kisine banaya nahi.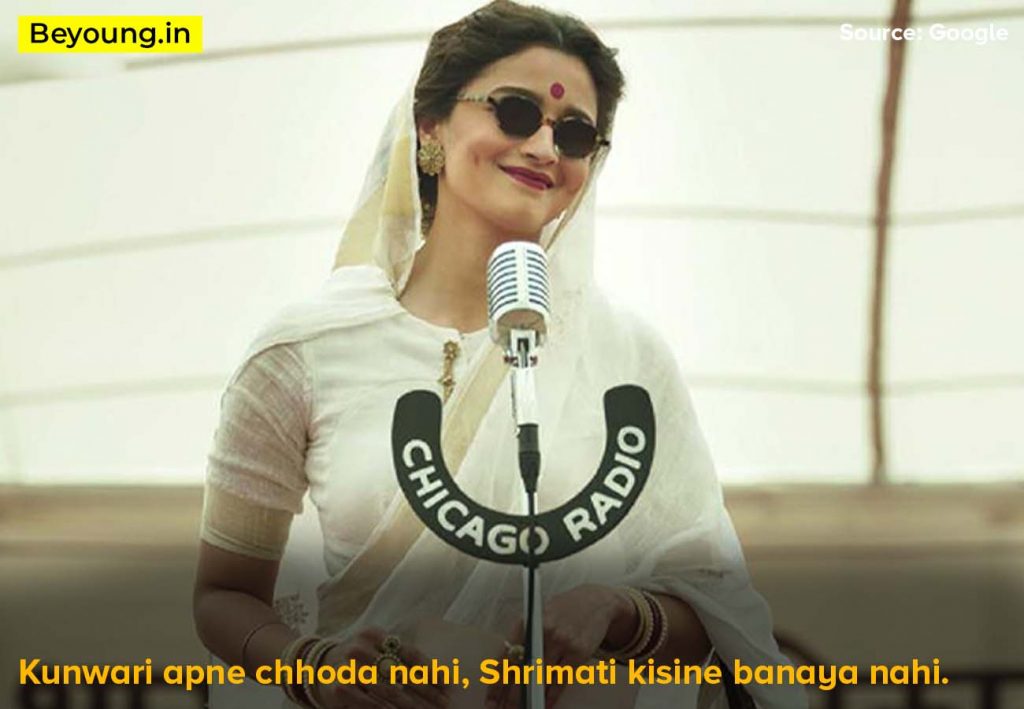 Zameen pr baithi bohot achi lag rahi hai Aadat daal le Kyunki teri kursi toh gayi…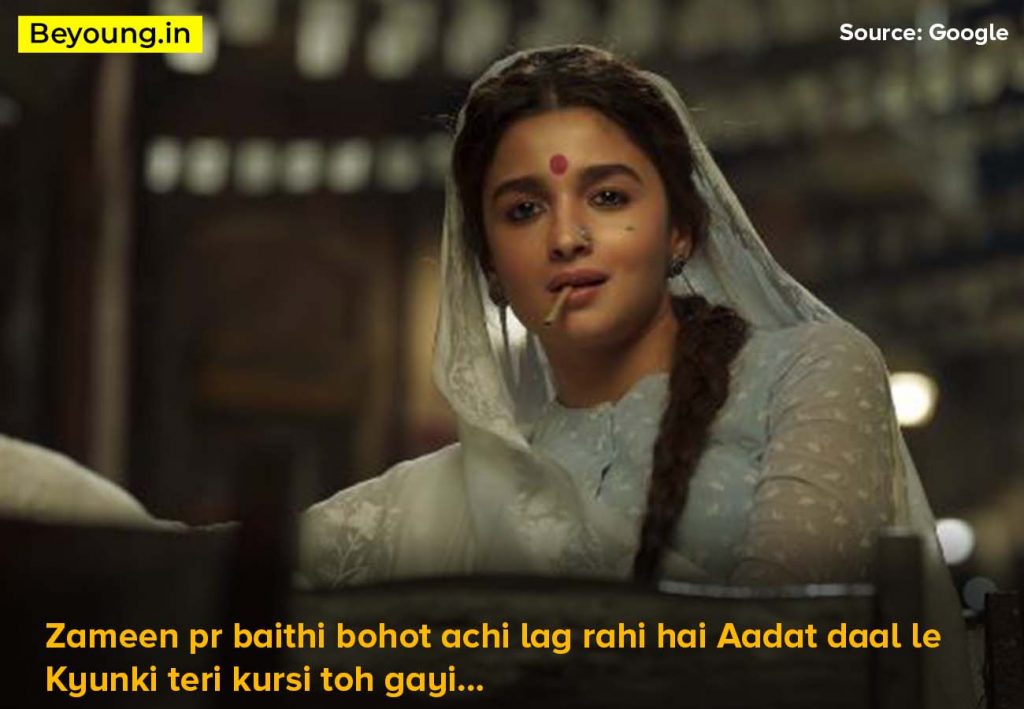 Maa ka naam kaafi nahi hai na? Chalo baap ka naam Devanand.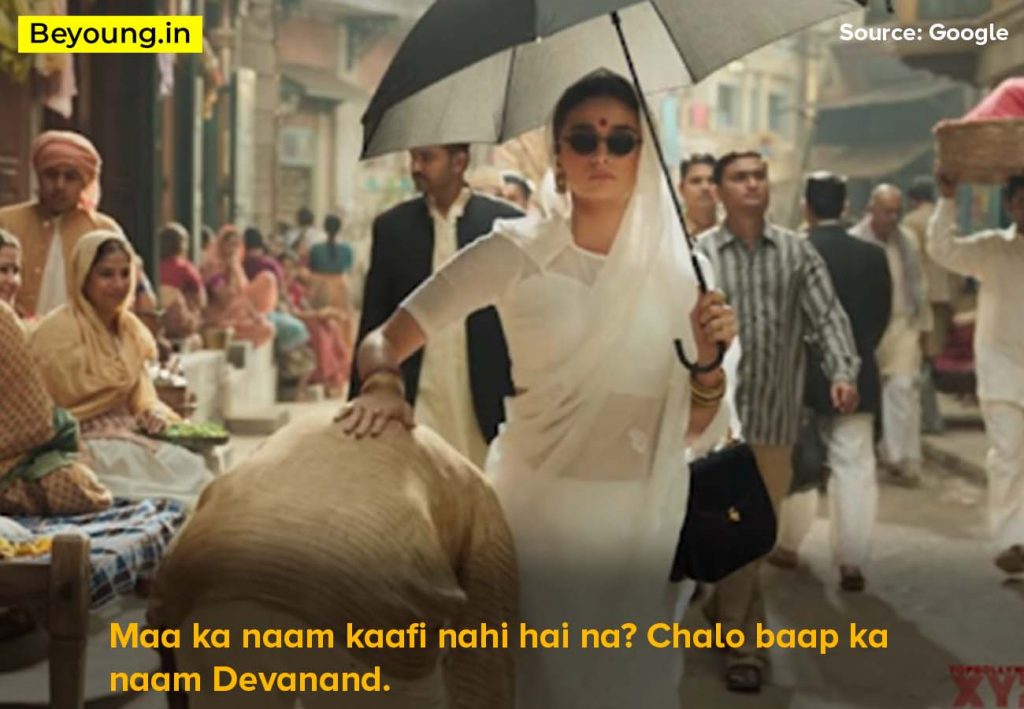 Arey jab shakti, sampati aur sadbuddhi yeh teeno hi aurtein hai, toh in mardo ke kiss baat ka guroor?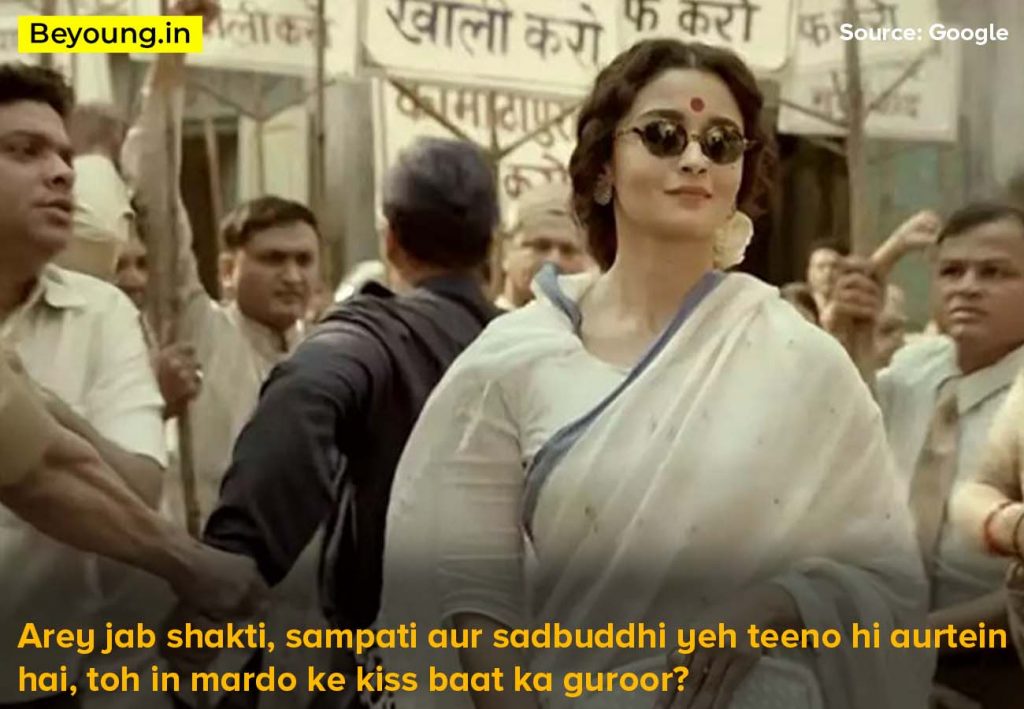 Kamathipura Raziyabai ka tha, Kamathipura Raziyabai ka rahega.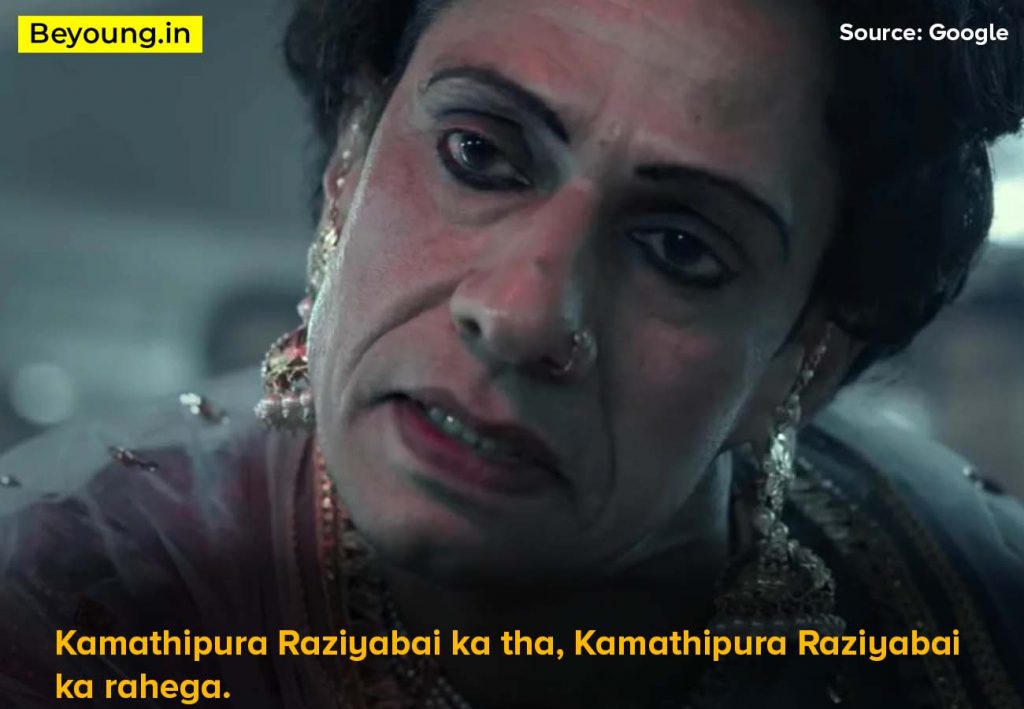 Lala ko ghar baste huye dekhna pasand hai, ujadte huye nahi.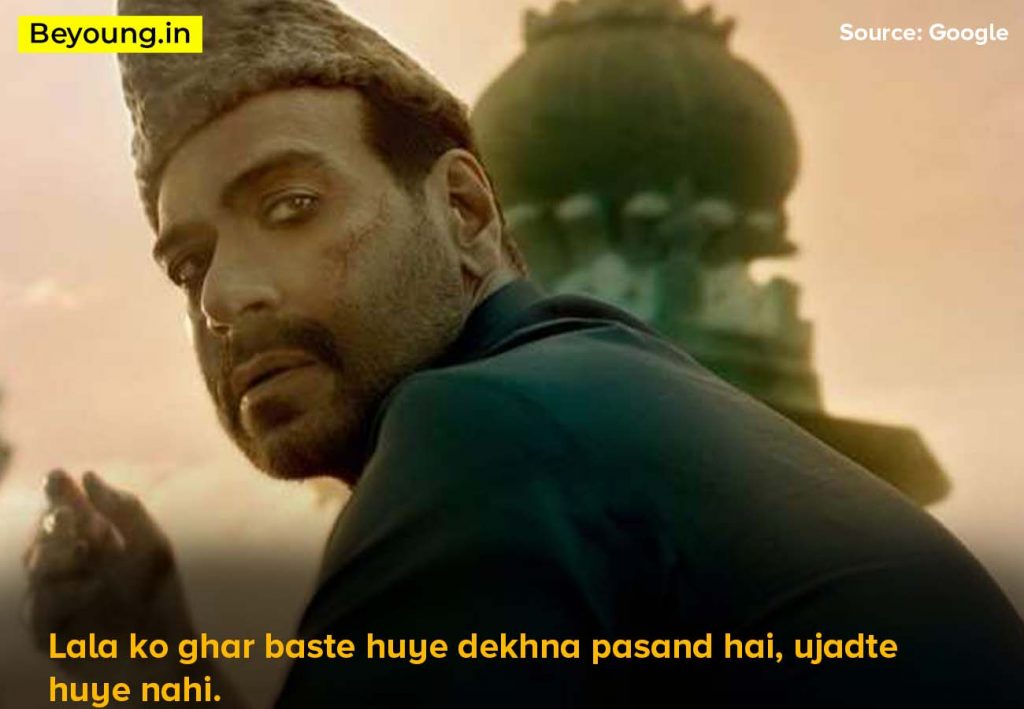 Whether it's a big screen or a small screen, whenever a scene with Gangubai Kathiawadi dialogues emerges it will surely make you have goosebumps. We hope you like it. Tell us further which is your favorite Gangubai dialogues in hindi.
Also Read About: KGF Dialogues