5 Ways to Style Plain Black Shirt Ideas – Black Shirt Combination
There is a basic formula in the clothing that we often listen whenever a new color is introduced then people generally say "COLOR is the NEW BLACK". The COLOR can be pink, orange, green, or likewise but if we consider the concept then it always has a comparison to black which reflects the importance of the black that is inevitable and always rocking. Basically, the black shirt comprises of all the traits that you see in ideal clothing for men and women. The potential of the black shirt is crystal clear where it brings a change in the monotonous styling and adds an elite look that is irreplaceable.
Different Ways To style Plain Black Shirts Ideas
However, with such a versatile black shirt, there are some strings attached that what to wear with the black men's shirt and how to look sumptuous. In that case, without any second thoughts, you must come up with the following ways to style the plain black shirt.
Black Shirt With Denim Jeans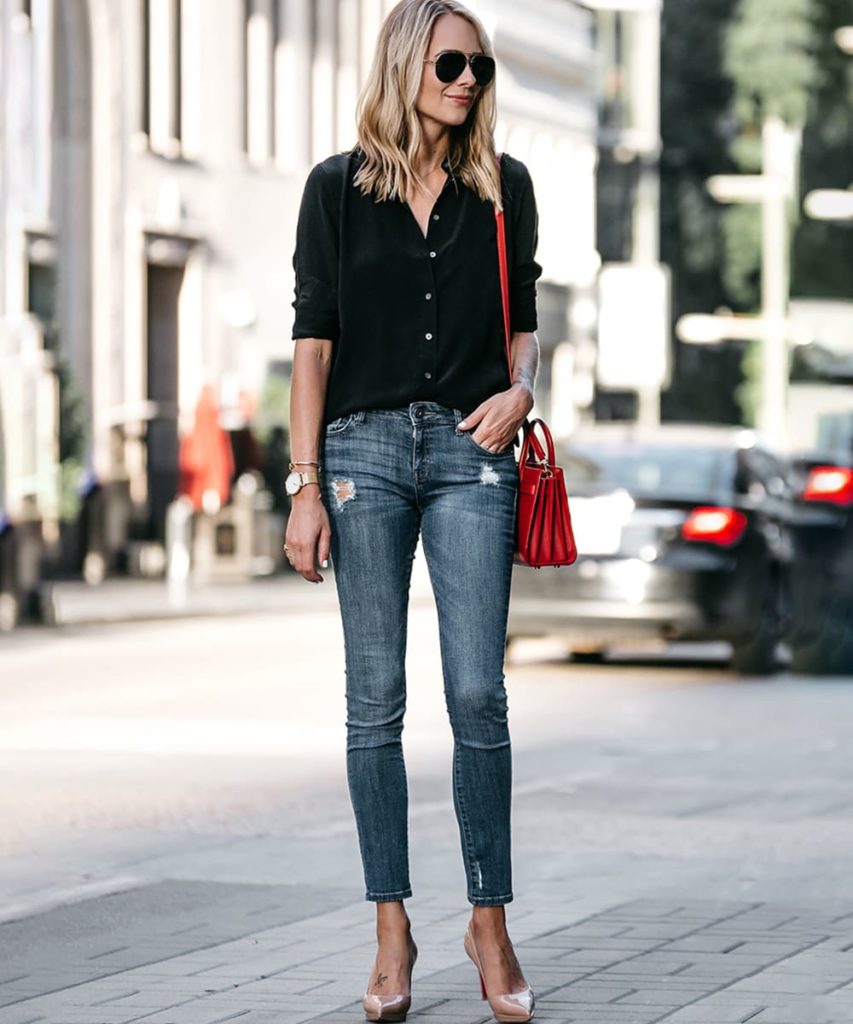 Every day – every time, you can create a style statement with a plain black shirt and denim jeans. This combination holds the breath of others when the cotton black plain shirt's sleeves are rolled up and added with sneakers.
Black Shirt With shorts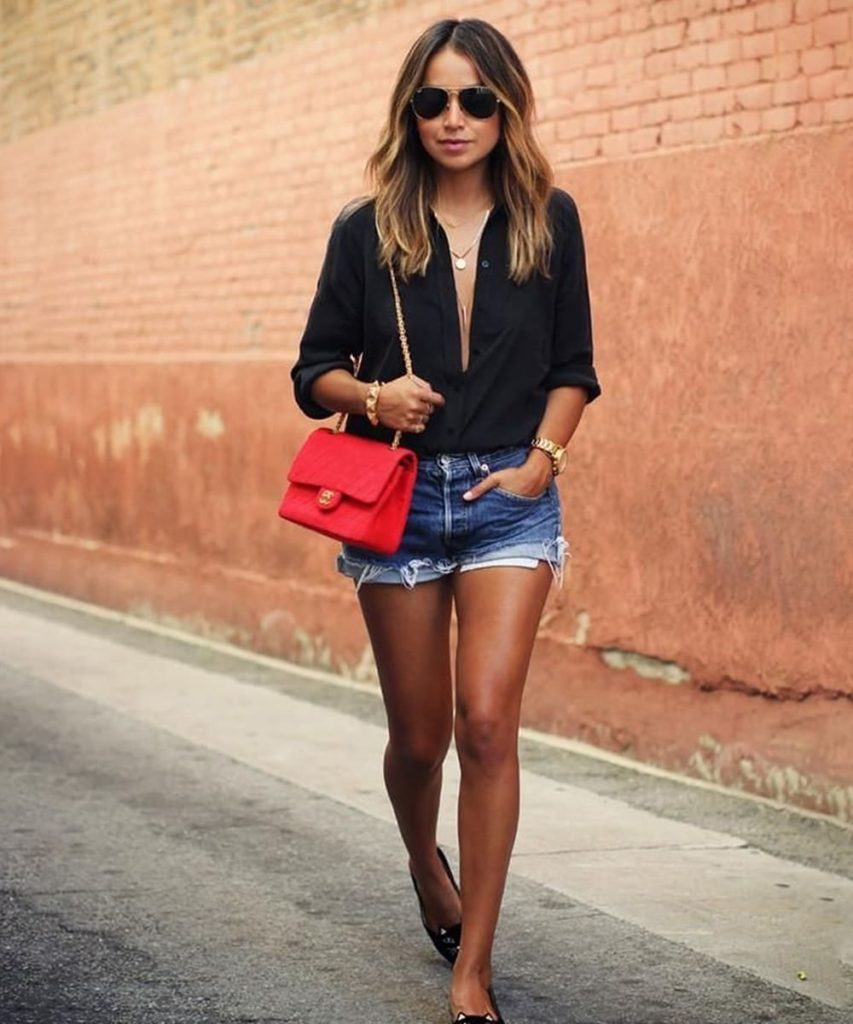 The girls are into keeping the attire subtle yet funky and trust me the entire perspective can be achieved within a blink of an eye. Get the most happening pair of shorts you have whether it is denim or any other material and pair with the linen or cotton plain black shirt.
Black Shirt With Pencil Skirt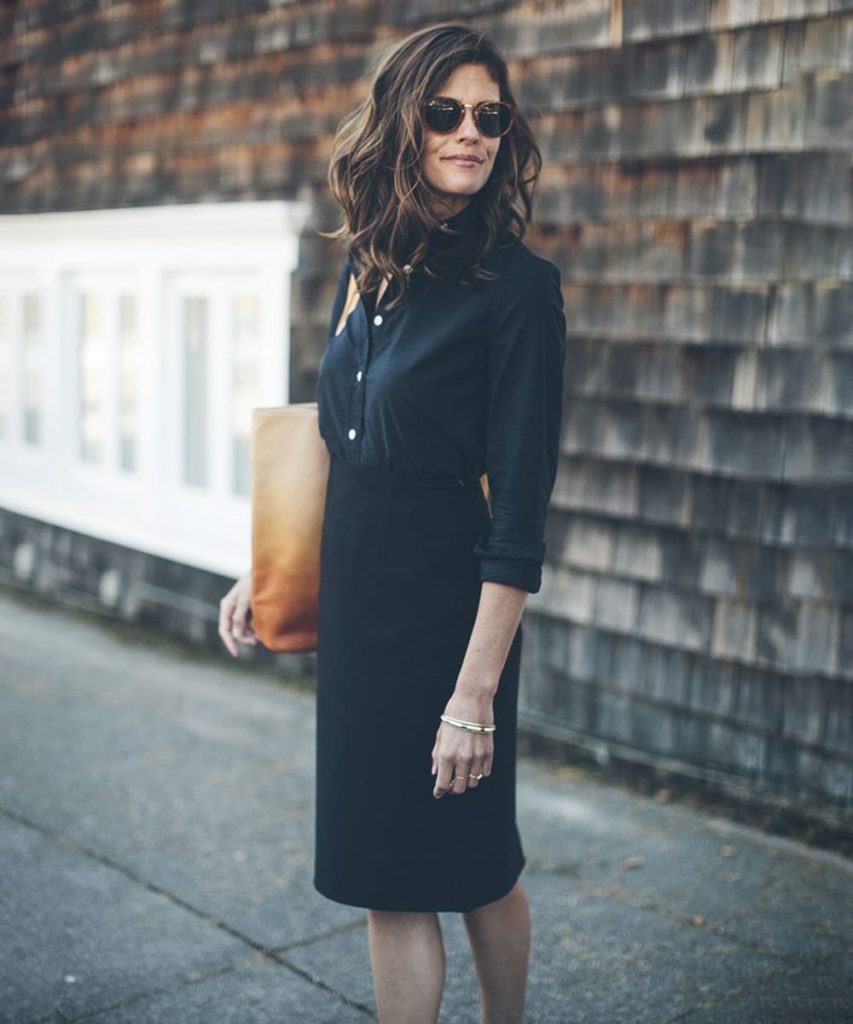 The professional look is the key to receive flattering compliments and the females can attain the look by pairing a cool black shirt with the pencil skirt. Add some cool accessories like a bag, shaded, etc. to be a cherry on the cake.
Black Shirt With the Men's Formal Trousers
It's quite well known but still, it adds warmth to the styling room. The men are more concerned about the formal attire and the plain black men's shirt make it more convenient to style the beige trousers or any other contrast colors to set a hallmark.
Black Shirt With White Pants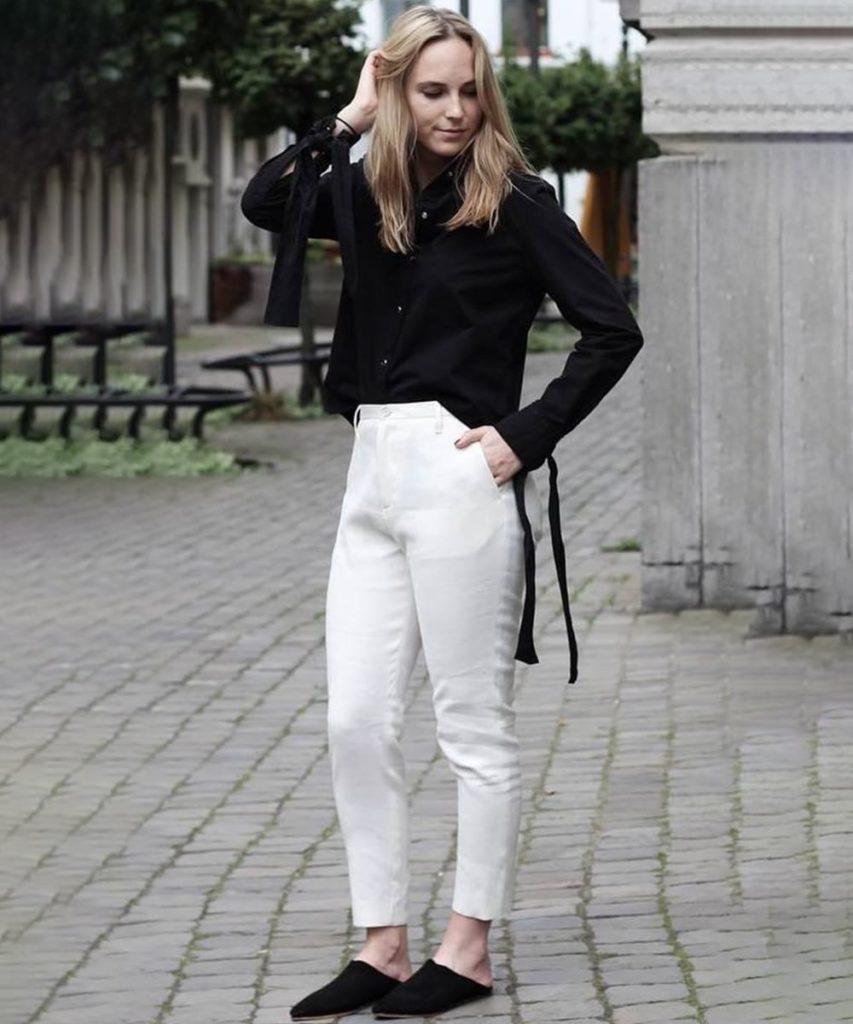 The white pants or trousers are something that every girl own in her closet but cannot come up with the fusing. In that case, take a smart call and get monochrome attire that will rule the occasion. No matter what the occasion is you can always make the attire count with this combination.
Such fascinating styling options in men and women will always speak more than your words. So without much ado, explore the styling options or shop cool black shirt for men online at Beyoung.
Check out some popular Blogs of Beyoung: Famous Bollywood dialogues, hairstyles for men, shirt and t shirt combination, Navy Blue Blazer Combination, Gifts for boyfriend , pencil skirt dress, party wear dress for mens in summer, types of shorts, types of shrugs, Beard styles for men,smart casual for men , T Shirt Style , How To Wear Chinos , Types of Jeans , Best Haircut for Men, pre wedding shoot locations and many more.
Stay tuned for the latest fashion updates
Kudos Folks!