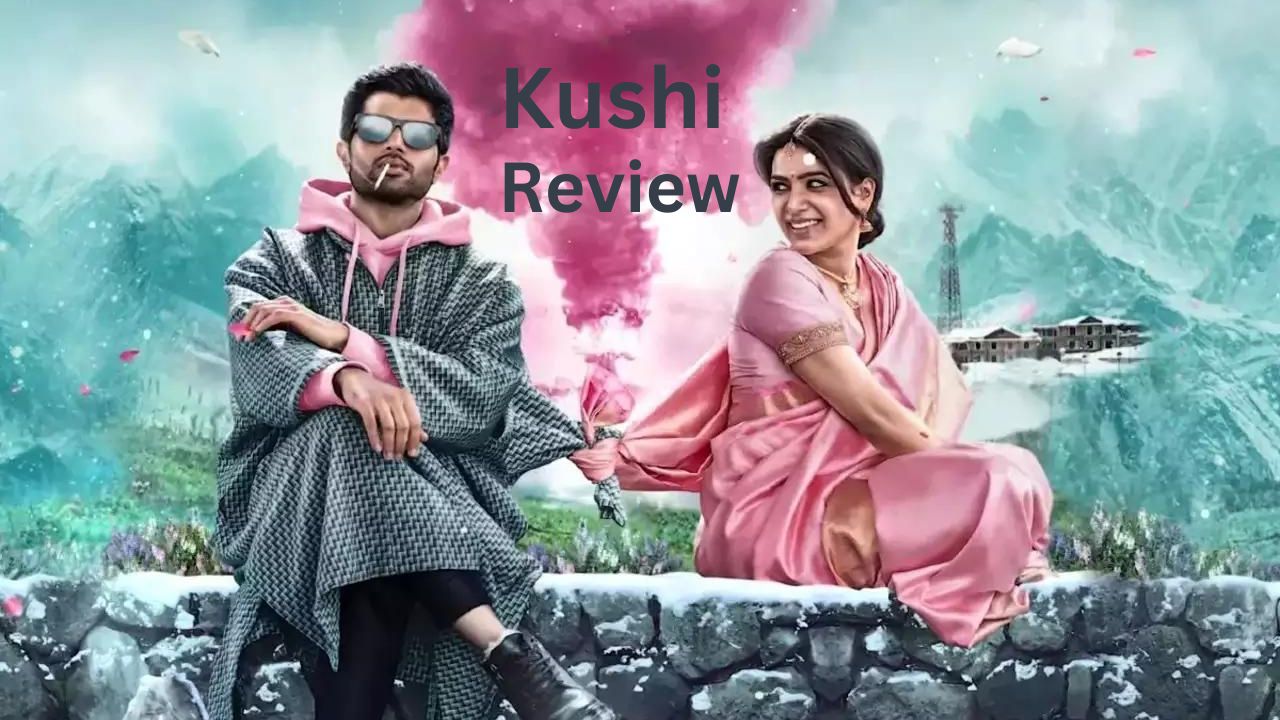 Kushi Movie Review: Striking a Balance Between Laughter and Reality
Kushi Movie Review – Read the full review of this modern-day love story of Viplav And Aradhya. Kushi is Vijay Deverakonda's and Samantha Ruth Prabhu's latest film, which is ready to be released tomorrow in theaters. So you can start your new month with a romantic story, Kushi has several expectations around it. Here we analyze the negative and positive points of the movie so you can decide whether you should watch the Kushi movie or not.
Kushi movie, directed by Shiva Nirvana, takes an intriguing premise and infuses it with a blend of laughter and introspection. The storyline revolves around a couple (Samantha & Vijay) who defy conventional norms by attempting to be ideal partners for each other after their predicted failed marriage. While the film boasts moments of charm and reflection, it does have its share of strengths and weaknesses. Scroll down to read the full Kushi Movie Review and if you already watched the movie comment your opinion.
Overall Kushi Movie Rating: 3.5/5
Movie Kushi Review: Positive Highlights
The film's unique premise offers a fresh take on the traditional romantic comedy genre. The idea of a couple striving to reverse their fate by becoming exemplary spouses is both entertaining and thought-provoking so if you are a love story fan then you should watch this epic. This concept is executed well through humor-laden sequences and moments of genuine emotional connection.
The chemistry between the lead actors Samanth Ruth and Vijay is amazing. Their on-screen rapport keeps the audience engaged and invested in their evolving relationship. The comedic timing of side actors shines, particularly during the scenes where they attempt to outdo each other in their "ideal partner" roles. Situational Comedy scenes are also entertaining and hooking.
The movie effectively captures the complexity of human emotions and relationships. It explores the dynamics between the couple, their families, and societal expectations, delving into the concept of finding one's identity within the boundaries of a relationship. And share this Telugu movie Kushi review with your friends who are fans of Samantha and Vijay Deverakonda.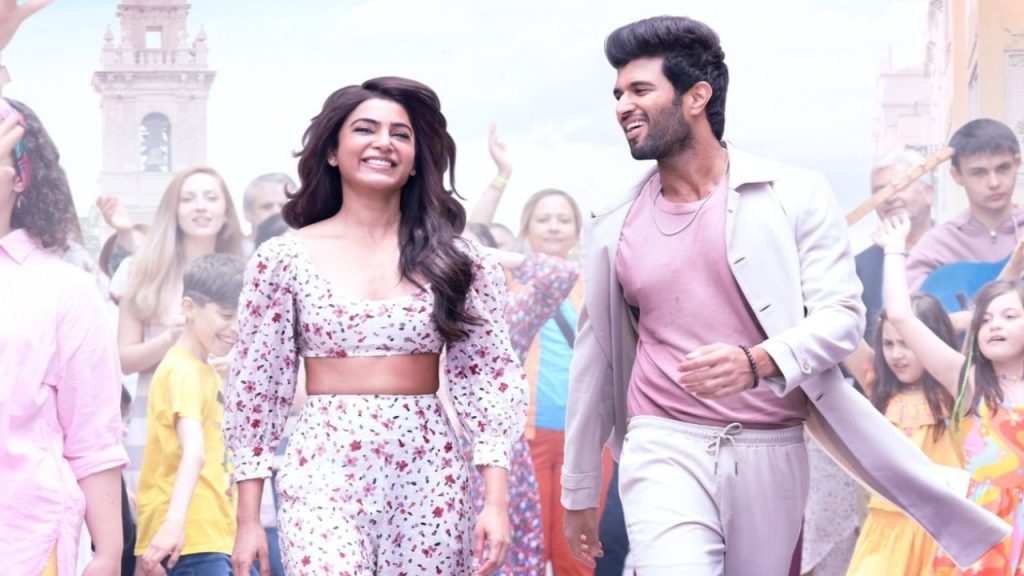 Kushi Telugu Movie Review – Negative Points
While the film's humor is endearing, at times it veers towards predictability, relying on clichés that are commonly associated with romantic comedies. Some comedic situations, though enjoyable, could have been further developed to avoid feeling formulaic. And scenes can make more effective and topic-centred.
Certain elements of the Kushi story seem rushed, leading to underdeveloped subplots and characters. The film occasionally struggles to strike a balance between its comedic elements and the emotional depth it aims to convey. The director of the movie should be more focused on his main areas instead of blending everything.
The resolution of the central conflict is somewhat rushed, leaving the audience craving a more detailed exploration of the character's personal growth and the lessons they learn throughout their journey.
Conclusion – Kushi movie manages to offer a refreshing twist on the romantic comedy genre with its unconventional premise with the same old story. It navigates the complexities of relationships while providing moments of laughter and introspection. It's must must-watch movie for the couple who living in a relationship or wishing for it. Kushi movie tries to showcase strong chemistry between its leads, but it does occasionally fall into the trap of predictability and underdeveloped storytelling. Ultimately, Kushi tried to strike a balance between lighthearted entertainment and moments of emotional resonance, and give us some moments but failed to deliver what we expected from this lead caste. So overall this is a worthwhile watch for those seeking a blend of laughter and modern-day love expectations and for people who believe in live-in-relationship.
Kushi Movie Rating | Cast | Release Date
Movie Rating – 3.5/5
Genre: Comedy, Romance, Drama
Director: Shiva Nirvana
Running Time: 02h 45m
Cast: Vijay Deverakonda, Samantha Ruth Prabhu, Murali Sharma, Vinnela Kishore
Check out other blogs for more movies, dialogues, memes, and entertainment. Blogs like: 1920 Movie Review, Ahimsa Movie Review, Movies for Dumb Charades, Malli Pelli Movie Review, Mem Famous Movie Review, Bichagadu 2 Movie Review, SRK Upcoming Movies, Chengiz Review, Popular Telugu Actors, Hollywood Actress, Allu Arjun Movies, Kabzaa Review, South Indian Actress, Shahrukh Khan Movies, Upcoming Bollywood Movies, Suspense Thriller Movies, South Indian Actors, KGF Dialogue, Bollywood Actors, Bollywood Actress and Old Songs.