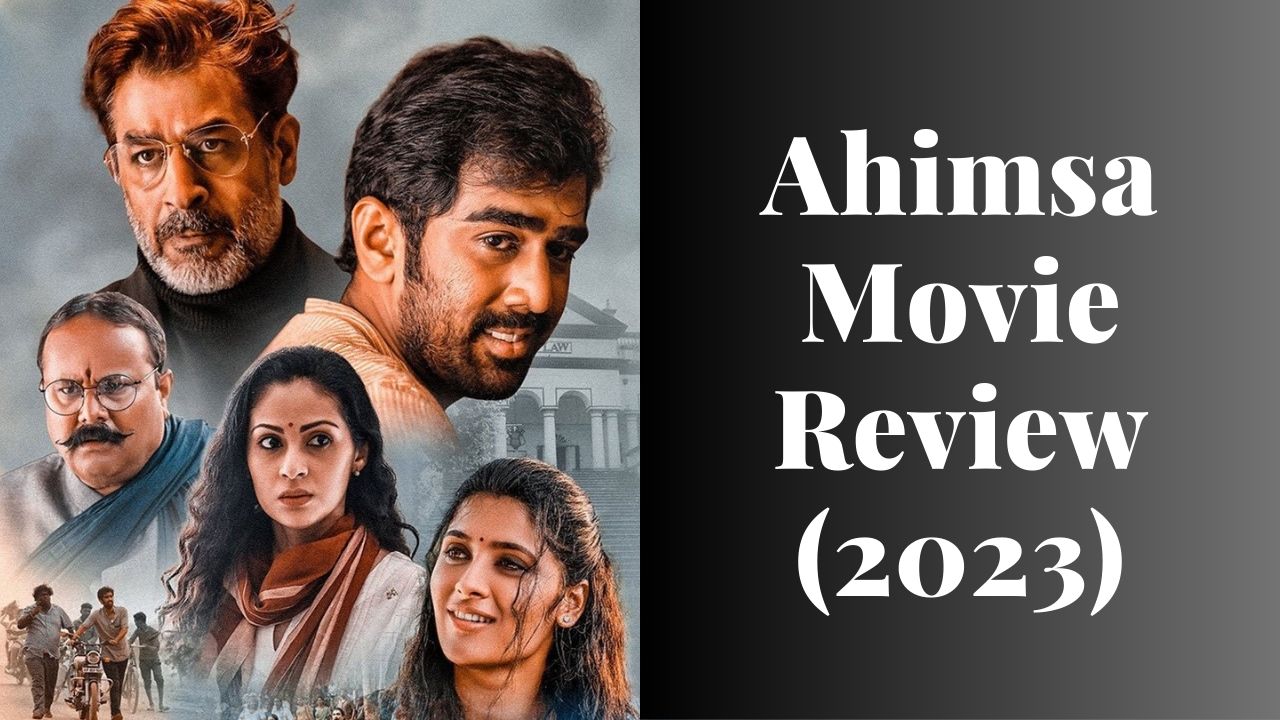 Ahimsa Movie Review: A Riveting Journey of Redemption
Ahimsa Telugu Movie Review – Ahimsa is a refreshing and thought-provoking story of a young protagonist's transformative journey. The Ahimsa movie revolves around a compelling story of a youngster who initially embraces the path of non-violence. He tests his limitations and eventually embarks on a journey to obtain justice in order to protect his loving family. Scroll down to read the full Ahimsa Movie Review below.
Ahimsa Overall Rating: 8/10
The film Ahimsa captures the protagonist's progress masterfully, bringing the viewer on an emotional rollercoaster as they witness his internal battle, growth, and eventual change. The tale subtly tackles the complexities of human nature and the challenges that come when one's values collide with harsh realities with each passing scene. Lead actor Abhiram's acting was quite good and successfully get the attention of the audience, dialogue and acting was ok for a debut actor. Other actors in this movie also do their work well and make the film more authentic and engaging.
Telugu Movie Ahimsa Review – Watch or Not?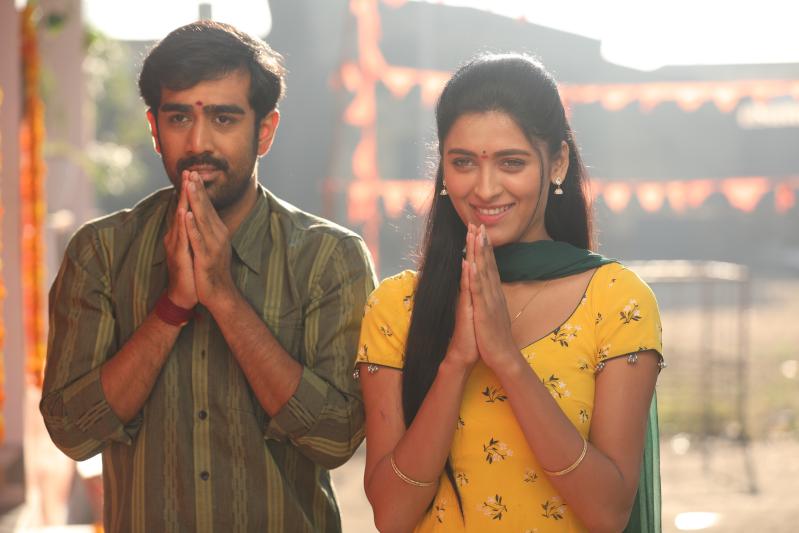 The storytelling in Ahimsa is nothing short of captivating. The script cleverly weaves together elements of suspense, drama, and personal introspection, engaging viewers from the very beginning. The pacing strikes a perfect balance, allowing moments of quiet reflection and intense action to coexist harmoniously, leading to a climax that leaves you on the edge of your seat. But the movie fails to feel that emotion and the director can make the scene more logical. As the protagonist journeys through unexpected twists and turns, the audience is confronted with moral dilemmas, challenging them to question their own beliefs and notions of justice. We must praise the writer's point, the director's hard work, and the courtroom dialogues in this Ahimsa film review.
The cinematography captures the essence of each scene flawlessly, from the tranquil beauty of the protagonist's early days of non-violence to the gritty urban landscapes that reflect the darker paths he treads. And movie background music takes you to more depth and you will feel yourself in the courtroom. The story and screenplay are good but can be improved a bit more to engage tightly. Share this Ahimsa movie review with your Telugu movie lover and book a ticket for this weekend to enjoy this family drama.
Overall, Ahimsa is a deeply moving and humanistic exploration of personal growth, justice, and the indomitable spirit of familial love. With its compelling storyline, exceptional performances, and masterful execution, it succeeds in tugging at the heartstrings while challenging our perceptions of right and wrong. Prepare to be captivated, inspired, and ultimately moved by this riveting tale of redemption.
Ahimsa Movie Rating | Cast | Release Date | Director
Release Date: 02 June 2023
Rating: 8/10 Star
Duration: 2h 42m
Genre: Drama, Romance, Action
Director: Teja
Cast: Abhiram Daggubati, Geetika Tewary, Sadhaf, Rajat Bedi
Check out other blogs for more movies, dialogues, memes, and entertainment. Blogs like: Movies for Dumb Charades, Malli Pelli Movie Review, Mem Famous Movie Review, Bichagadu 2 Movie Review, SRK Upcoming Movies, Custody Movie Review, PS 2 Review, Chengiz Review, Virupaksha Review, Allu Arjun Movies, Kabzaa Review, South Indian Actress, Shahrukh Khan Movies, Upcoming Bollywood Movies, Suspense Thriller Movies, South Indian Actors, KGF Dialogue, Yeh Jawaani Hai Deewani Dialogue, Bollywood Actors, Bollywood Actress and Old Songs.