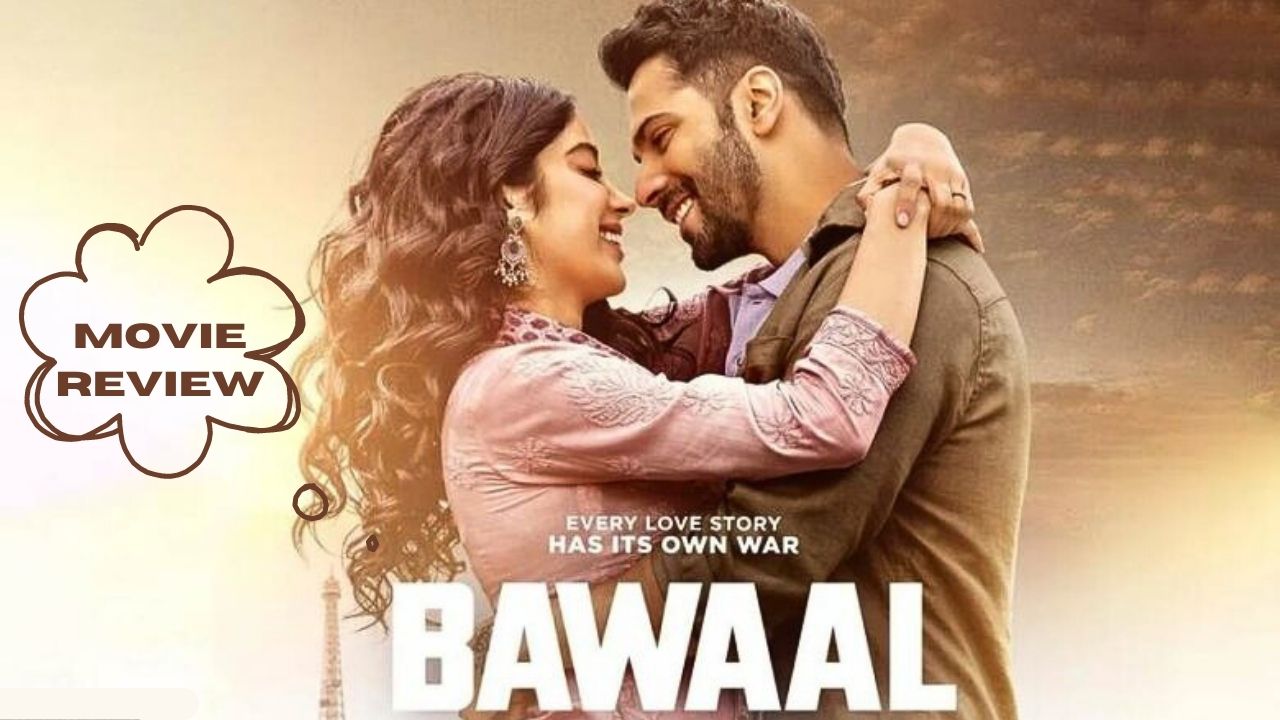 Bawaal Movie Review – A Varun Dhawan Chaotic Mess that Fails to Deliver
Bawaal Movie Review – "Bawaal" starring Varun Dhawan and Janhvi Kapoor, directed by Nitesh Tiwari. Unfortunately, the film falls short of expectations and fails to impress with its muddled storyline and sub-par execution.
Overall Rating: 2/5 (★★☆☆☆)
Plot Summary: The film revolves around Ajay aka Ajju Bhaiya (Varun Dhawan), a middle-class teacher whose obsession with his image leads him to distance himself from his wife, Nisha (Janhvi Kapoor), who is suffering from a medical condition. However, fate brings them together on a trip to Europe, where they are supposed to save their crumbling marriage. Amidst this journey, the film tries to explore various themes, but the lack of coherence and clarity turns it into a chaotic mess.
Honest Bawaal Review – Full Analysis
What's Good:
The film is coming straight to OTT (Amazon Prime), which might make it accessible to viewers.
Varun Dhawan's performance is earnest and engaging.
What's Bad:
The attempt at being unique leads to a chaotic mess, including bizarre sub-plots.
The film lacks a strong script and screenplay.
Characters make outlandish decisions that distract from the emotional core of the film.
Humor is present but not enough to balance the flaws in the narrative.
The representation of Europe is boring and unimpressive.
The film lacks a proper bridge between the serious themes it tries to address.
Star Performances: Bawaal Film Review
Varun Dhawan's portrayal of Ajju is charismatic and natural.
Janhvi Kapoor's character suffers from superficial writing but she manages to shine in certain scenes.
Manoj Pahwa's talent is wasted in the film.
Vyas Hemang, who plays the Gujarati co-passenger, delivers a surprise performance.
Direction and Music:
Nitesh Tiwari falls into the trap of creating powerful emotional arcs but fails to connect them effectively in this film.
The music has only one standout song, "Tumhe Kitna Pyaar Karte," sung by Arijit Singh.
Overall, the Bawaal Movie Review suggests that "Bawaal" struggles with its execution, leaving the viewers dissatisfied. It may not be worth watching unless someone has a lot of free time to spare and access to a friend's Amazon Prime account. If you watched this movie already then share your Bawaal Film Review in the comment section.
Check out other blogs for more movies, dialogues, memes, and entertainment. Blogs like: Maaveeran Movie Review, 1920 Movie Review, Ahimsa Movie Review, Movies for Dumb Charades, Malli Pelli Movie Review, Mem Famous Movie Review, Bichagadu 2 Movie Review, SRK Upcoming Movies, Chengiz Review, Popular Telugu Actors, Hollywood Actress, Allu Arjun Movies, Kabzaa Review, South Indian Actress, Shahrukh Khan Movies, Upcoming Bollywood Movies, Suspense Thriller Movies, South Indian Actors, KGF Dialogue, Bollywood Actors, Bollywood Actress and Old Songs.