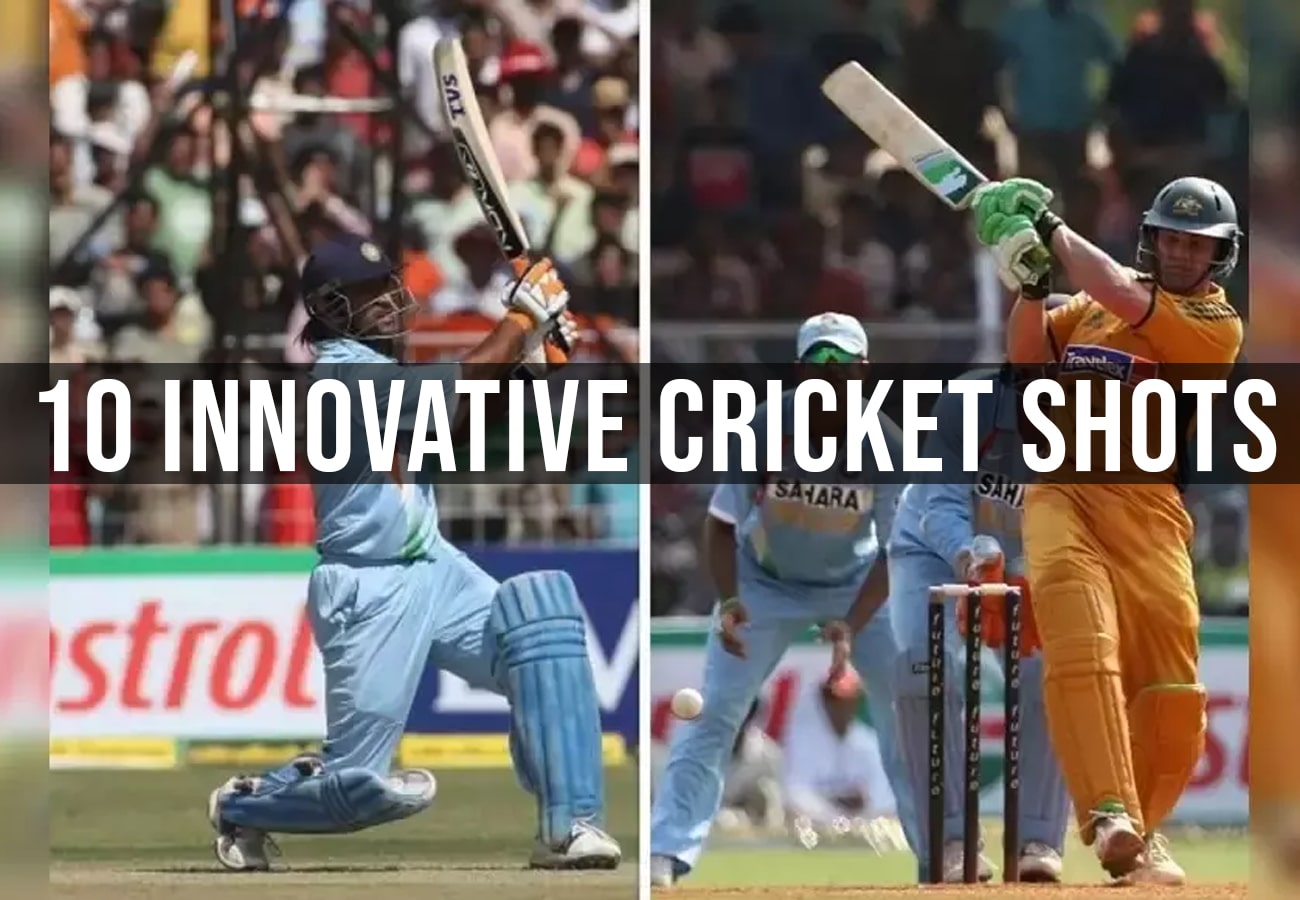 Top 10 Jaw-Dropping Signature Shots Of Cricketers
As the game of cricket progressed, batsmen were challenged to think outside the box and perform creative shots. Check out the top 10 list of signature shots of cricketers.
Cricket has always been one of those games that always inspired innovations and creativity. Whether it is from bowling end, fielding, or even in batting. It has also contributed to the game's improvement. The batsmen's main goal has always been to come up with innovative strategies to attack the bowlers. Batsmen have invented and continue to create innovative cricket shots that have aided them in developing and improving their individual games.
It was a joy to watch Ricky Ponting easily execute the hook shot, much as it was to see Saurav Ganguly destroy the off-side field. Who can conquer Rahul Dravid's flawless defense? Many people in line had begun to redefine themselves and had pulled out their signature shots of crickets. Top players always could execute strokes exactly as they should be played. To make cricketing strokes look as if they have dropped from heaven requires someone genius, and we have all been privileged to witness many such players.
Here's a look back at some of cricket's greatest inventors and signature shots of cricketers that changed the game forever.
Helicopter Shot – MS Dhoni

Let us begin with the Thala! "Helicopter shot," If you were wondering who will be first on this list, Mahi it is! For die-hard fans, there is no greater sight than Dhoni's blade swing.
Cover Drive – Virat Kohli

"Cover drive," we'd like to bring the next genius, KING KOHLI. His cover drive is enjoyable to see because of his superb head posture and precise footwork.
Straight Drive – Sachin Tendulkar

"It's a Straight Drive." We captured the essence of Master Blaster's signature shot better than anybody else.
Reverse Scoop – AB De Villiers

"Scoop". ABD, affectionately known as 'Mr.360' or 'Superman,' is one of the greatest cricketers the game has ever produced. This man is well-known for his remarkable skill, and it's no exaggeration to suggest that he owns the copyrights to many photos. The reverse scoop, on the other hand, must be the one that sticks out. Don't believe us? Ask Jason Holder:)
Dilscoop – Tillakaratne Dilshan

"Dilscoop". One of the most difficult shots, it takes nerves of steel to pull it off because there's such a small margin for error because the cherry may smash into the helmet if it's missed! It's one of the coolest innovative cricket shots.
Switch Hit – Kevin Pieterson

"Switch hit". A dangerous genius whose career was cut short by his despicable actions. Probably the only shot that sparked controversy since it was perceived as being unfair to the bowler. Putting aside the debate, His remarkable ability to reverse the grip and posture astounded the cricketing community.
Inside Out – Suresh Raina

When a batsman advances forward and away from the stumps to make room for a large swing of the bat, he is playing an inside-out stroke. The exposed off-side greets the ball as it finds the sweet spot and effortlessly crosses the boundary. Suresh Raina is the greatest player in the world at this stroke.
Pull Shot – Rohit Sharma

"Pull shit." RO-HIT was well-known for his on-field brawls with opponents. His pull shot may have been the pinnacle of his inherent desire to dominate the bowler, given India's historic aggressive style, both verbally and with the bat.
Upper Cut – Virender Sehwag

Before Sachin Tendulkar created the uppercut, the off-side bouncer was unquestionably a bad bowling option. Shoulder-length ball, incredible speed, and a violent swing? It's no issue. Sehwag met the ball at its peak, angling the bat upwards to blast it into the stands, rather than playing the delivery with a flat bat.
Natraj Shot – Kapil Dev

Last but not least! Kapil Dev's hook shot is known as the "Natraj shot." However, the distinction between a hook shot and a Natraj shot is that a hook shot is often played above the head, whereas a Natraj shot is typically played around the shoulder area.
Also Read About: Hilarious Hera Pheri Dialogues