10 Latest Indo Western Dresses For Girls in 2023
Indo Western Dresses for Girls 2023 – This is the season when every girl looks for the best Indo western dresses for girls. It is the time when we all revamp our wardrobe with the Latest Indo western dresses for Female. Yes, we are talking about weddings and festive season.
Wedding and the festive season is finally here, there will be numerous events to attend. Women are blissful and super excited because they got the official reason to shop. Well speaking about best indo western for girls shopping women has lots of options to wear at festivals and wedding in 2023. One of the most preferred and recommended outfits is indo western dresses for female. In 2023, Latest Indo western dresses for female are made for both tall and shorts girls. Indo western clothing are the first choice for girls nowadays. All women around, this festive season go with indo western dresses for girls 2023, what can be better than having an Indian outfit ideas with a little western touch for all the female for an appealing latest indo western look.
How to Style Indo Western Dresses for Girls in 2023
Indo western outfits are quite the charmers especially when it comes to comfort and style. If you are looking for best indo western dresses for women & girls ideas 2023 then you must consider these outfits.
Latest Indo Western Dresses for Girls – Saree With Pants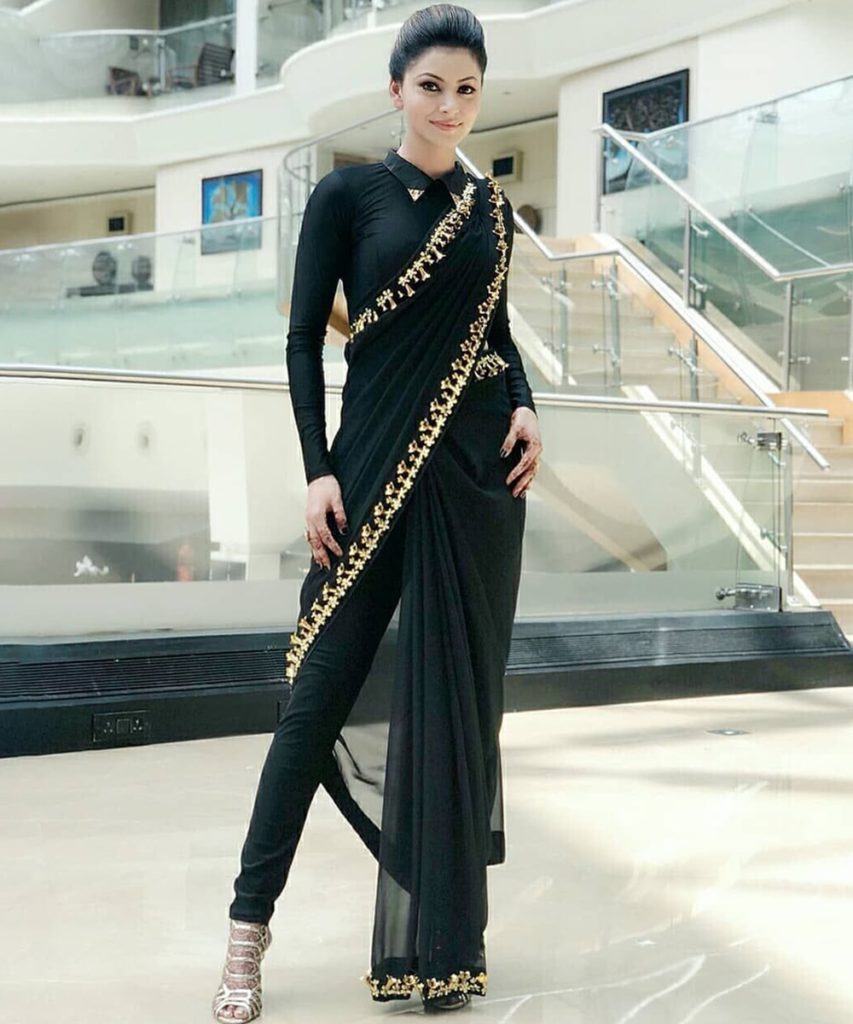 Ladies have endless clothing options, but what can be better than Saree, Indian clothing cannot be imagined without the Saree. So how can you miss the latest indo western dresses for girls 2023? Saree with pants is the perfect combination for Indo western saree designs and ethnic wear for womens. Style a glamorous indo western look for cocktail party which also gives the look of party wear indo western saree plus indo western gown for all females.
Best Indo Western for Girls – Short Top With Plazo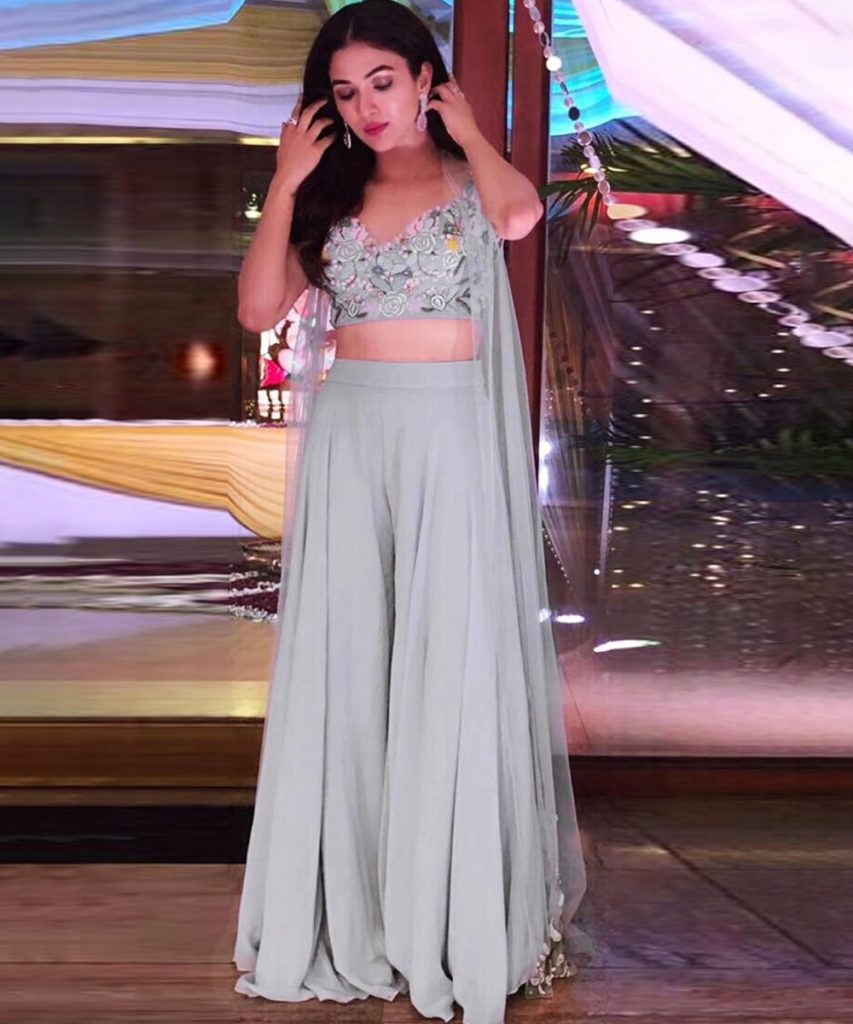 Perfect Indo Western Dresses for Women are comfy Plazos. The Plazo pants are stylish and super comfortable since palazo pants look great with almost any outfits, these will perfectly go with some short western ladies tops or crop tops for perfect indo western plazo dress. Wear the Short top with palazo pants all women for a pretty and beautiful Indo western outfit look for casual parties and marriage being a female.
Dhoti Saree and Dhoti Pant with Top for Indo Western Look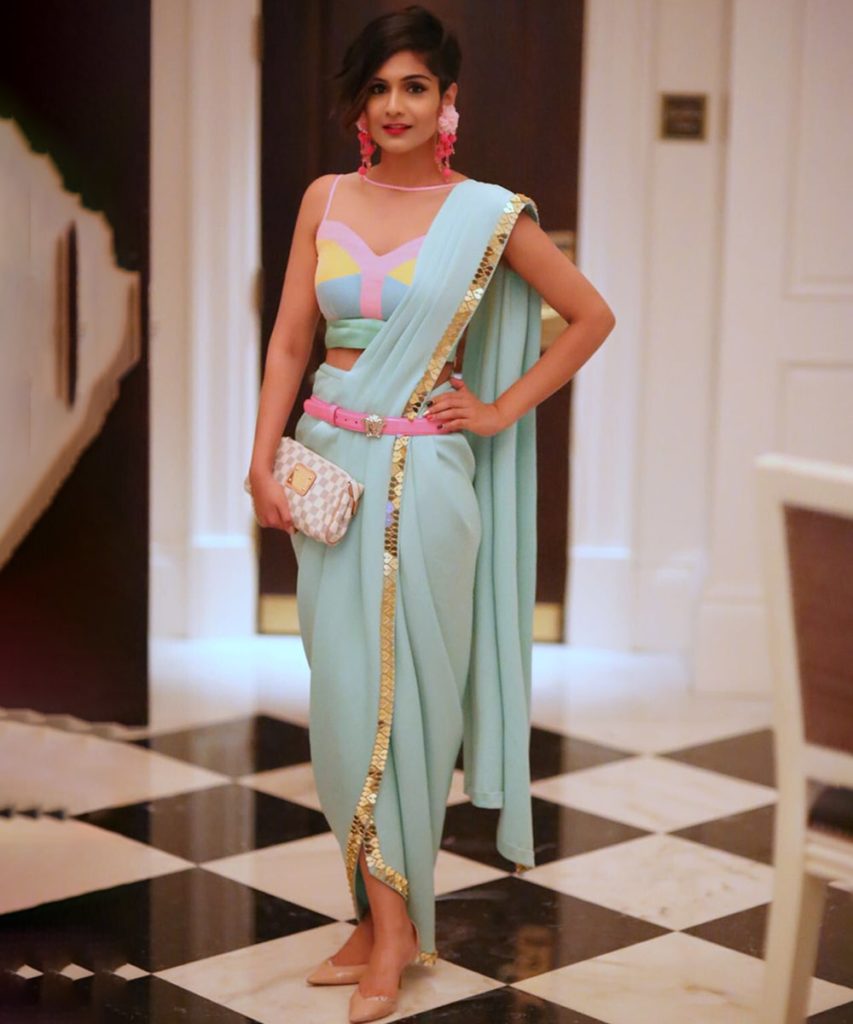 Dhoti style Saree or Dhoti Pant with top is the perfect style statement. It is one of the bold and edgy indo western looks for Women for all weddings and parties. Dhoti Saree is one of the best and stunning versions of indo western for girls 2023. It will make your fashion style on fleek!
Indo Western Outfits for Female – Shirt with Lehenga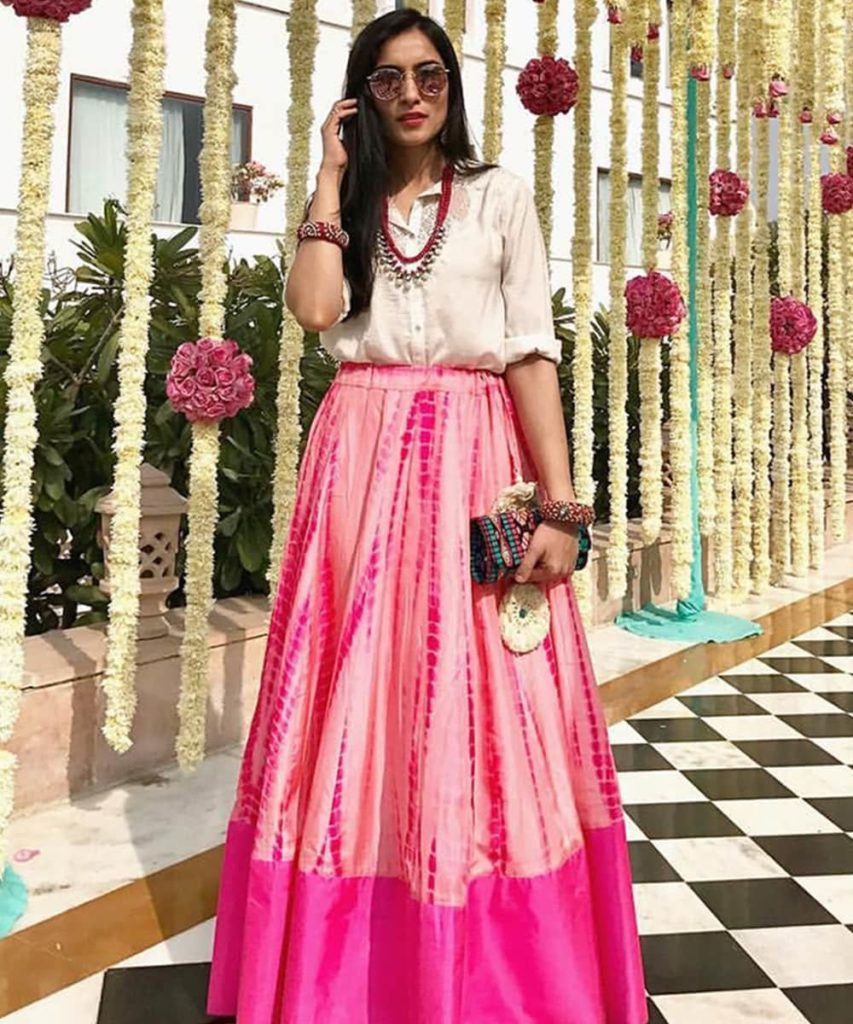 Lehenga is one the most famous and popular kind of indo western outfits, without any doubt women's favorite choice for weddings. This wedding season, females must do some experiments with your stylish indo western lehenga, pair it with a long shirt. It is something different yet stylish clothing, for a graceful look go for Indo western shirt Lehenga.
Indo Western Casual Short Kurti Look for Women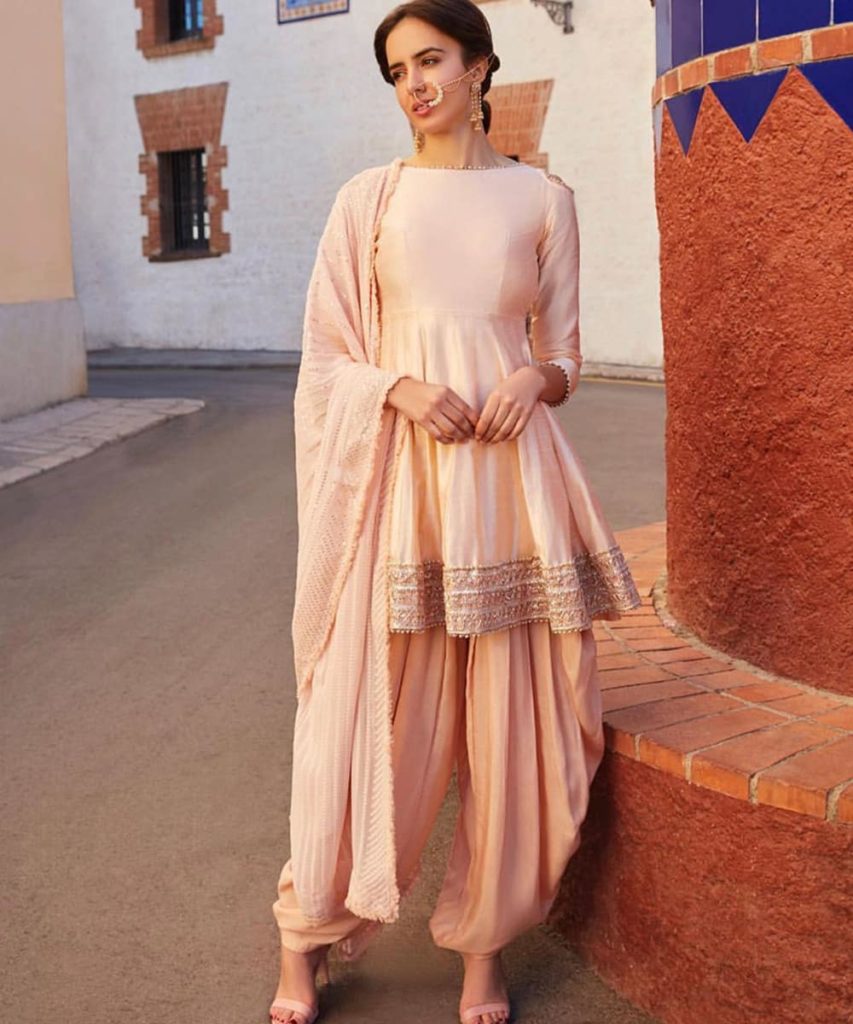 Indian Women attires are incomplete without Kurta, It is mainly worn up to knees. But if some females want to look different and stylish my advice to all ladies is wear short indo western kurtis with some cool jeans for best indo western outfit. This combination is perfect for casual wear and to have a outstanding look of indo western dresses for girls 2023.
Crop Top And Long Skirt for Female – Indo Western Outfits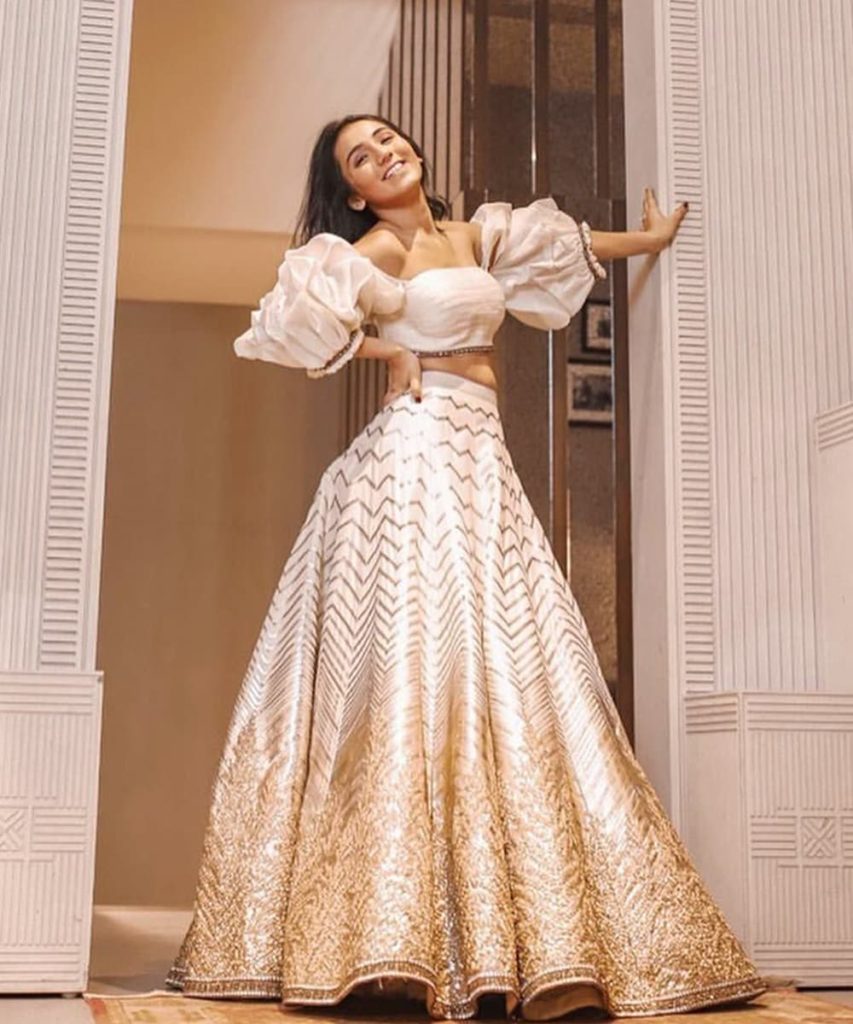 The article of Indo western dresses for girls will look incomplete if we don't mention Crop top and long skirt. The combination is the answer to your useless "nothing to wear" "what to wear" questions. The trend of the crop tops has really taken the market by storm and teaming it up with a long skirt is like adding another cherry to the cake. You can count it as a party wear dresses for women as well.
So, Ladies, these were the best unique and trendy Indo Western Dresses for Girls, Pick your favorite stylish Indo western outfit for females and be the style icon to all females out there.
Stay tuned for more fashion tips for Females and their Indo western outfits Ideas.
Check out some popular Beyoung Blogs of 2023: Haircut for Women, pencil skirt dress, party wear dress for mens in summer, types of shorts, types of shrugs and many more
Cheers Women!!
About Author: Jatin Gour is an engineer by education, a blogger by profession, comedian by nature, an avid social media geek a motivational speaker after two drinks. A Boy with more of thoughts and extra thinking capacity. He is a Blogger cum writer and voracious reader, sometimes a traveler and loves deadlines, because that's when the ideas flow best.